A Super Start to Weight Loss with Super Foods
A Super Start to Weight Loss with Super Foods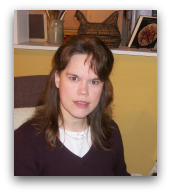 I just can't believe a week has already gone by since I've started the new series on weight loss!   (For those who missed last week, Click here to view last's week's topic)  I've actually been chewing at the bits to write this next article…
First I want to say, if I had the perfect metabolism and have never had to struggle with weight loss myself, I would probably never have started this series. I wouldn't feel qualified.  Why? Because who wants to learn how to fix a broken door from someone who's never fixed a broken door in their entire life?  (Next week, I'll tell you  a little bit about my own personal struggles.)
Now,  you've probably been waiting on me to suggest the perfect weight loss book with all the answers.  The fact is, I refuse to suggest any "one" book as the "ultimate" weight loss book.  Why?
The Bible says in Proverbs 11:14, "Where no counsel is, the people fall: but in the multitude of counsellors there is safety."
I don't rely on any one book for weight loss (there's lots of valuable information regarding our health).  The only Book reliable enough to stake your life on would be the Bible, God's Holy Word!   Man is often in error.  And as I write, there will also be a diversity of opinions on weight loss.  We must do our own homework and seek the facts!
On a positive note, I will probably suggest a few books here and there to help with certain topics that we're covering. 
What books will I suggest for help? First, the author must have done his homework well with proven statistics.  Secondly, the book should also be driven from well-researched information.  Thirdly,  the book should be nutritionally sound and support good health. 
If you have a book now that you're absolutely enthused over and has been successful for you, then I'm not trying to squash your enthusiasm or discourage you. On the other hand, please don't close the door completely to learning more about your health. Remember, there's a lot of great information available and we can learn from other people's success as well!
Consider this regarding your weight loss (weight control) program…
- Does it focus on counting and cutting calories?  (The focus should mainly on eating healthy portions and obtaining good health through healthy eating so that your metabolism is naturally boosted.  Simply continuing to cut calories can decrease your metabolism.)

- Does it encourage you to focus on no fat & low fat foods, use diet foods & substitutes?  (We need healthy fats for our well-being. Many are deficient in healthy fats and do not even realize it.  Sugar substitutes, diet drinks, and the ingredients in many processed foods increase cravings and encourage more weight gain.)
- Does it leave you hungry, tired & bored?  (Fad diets always seem to have a short life span .  People become hungry with limitations & bored with the same foods over and over.  Once they quit, they gain back the weight.  Permanent weight loss requires a lifetime change.  Learning to eat healthy makes this possible!)
Last week, I said that I was going to encourage you to eat more….
Many of you are in a rut.  You can't figure out why you can't lose even one more pound despite the fact that you're surviving on a low calorie diet and even exercising.  If you've been dieting for a long time, your body may be fighting against starvation.  It's well-equipped to fight this battle!
If this seems to be your case, you probably need to consume more food to give your metabolism a boost.  But, don't grab a hamburger or donut!  Instead, consider eating some Superfoods that are good for you.  Remember, fruits do have a natural sugar, so you want to balance with vegetables and fruits together!
For those who say,  "I'm hungry all the time"… God didn't intend for us to just sit and watch our husbands swoon over his delicious meal every night while we sit with 3 little peas on our plate!
God's creation has provided an abundant multitude of wonderful foods with adequate nutrition that can satisfy any human being on earth!   Can you imagine Eve counting calories!  (Yes, that's laughable…."Sorry, Adam, but I'll have to pass on that banana, I'm watching my calories.")
Now, I'm trying to keep each article short because I know you ladies are busy, and I don't want to discourage you from taking time to read my articles each week.  (Sadly, I realize I've already been too long-winded this week.)  Yet, I told you that I was going to share 14 Superfoods that can help promote weight loss and boost your metabolism.
I won't be able to expand on the value of these Superfoods this week; however, you can start by incorporating some of these in your meals & replacing some for your snacks.  You'll be one smart step on the way to making healthier choices in your diet!
Introduction to 14 Superfoods: (sidekicks following)
Beans – all dried beans, green peas, low-sodium canned beans, string beans, sugar snap peas
Blueberries – blackberries, boysenberries, cherries, cranberries, purple grapes, raspberries, strawberries and other fresh & frozen berries.
Broccoli: brussels sprouts, bok choy, cabbage, cauliflower, collards, kale, mustard greens, Swiss chard, turnips
Oats: Other top choices: wheat germ & ground flaxseed.  More options: amaranth, barley, brown rice, buckwheat, bulgur wheat, couscous, kamut, millet, quinoa, rye, spelt, triticale, wild rice, yellow corn
Oranges: grapefruit, kumquats, lemons, limes, tangerines
Pumpkin: carrots, butternut squash, orange bell peppers, sweet potatoes
Salmon: Alaskan halibut, bass, chunk light tuna, clams, herring, oysters, sardines, trout
Soy: edamame, miso, soy milk, soy nuts, tempeh, tofu
Spinach: bok choy, collards, kale, mustard greens, orange bell peppers, romaine lettuce,  Swiss chard, turnip greens
Tea: black tea, green tea
Tomatoes: Japanese persimmons, pink grapefruit, red fleshed papaya, strawberry guava, watermelon
Turkey: skinless chicken breast
Walnuts: almonds, Brazil nuts, cashews, hazel nuts, macadamia nuts, peanuts, pecans, pine nuts, pistachios, pumpkin seeds, sesame seeds, sunflower seeds
Yogurt: kefir
(I'll be sharing some additional Superfoods & Spices next week!)
P.S. Boost your metabolism with exercise; if you haven't committed to exercising at least 10 min. in the mornings…join me by visiting my post on health & fitness (click here).  Just leave me a comment!
Disclaimer: I would like to clarify the fact that I'm not a certified dietician.  I rely on health-focused research and learned experiences.  Any major diet changes should be consulted with your own doctor.   Some people are diabetic and others have food allergies.  This is something to always consider when making any changes in your own diet.