Christmas in July Sale with Coupon Code
It's July, can you believe it? (I'm sure you can, if it's as hot where you are as it is here.) We're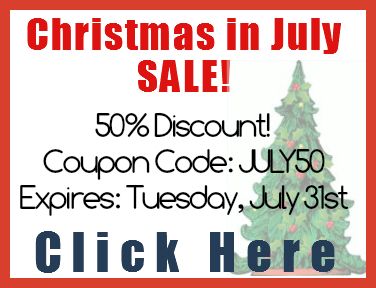 already half way through both the summer — and the year of 2012.
The Hillbilly Housewife is having a SALE on her homemaking ebooks at a 50% discount to celebrate Christmas in July.  This special ends on Tuesday, July 31st.
To get the 50% discount the coupon code: JULY50 must be used at the time of purchase.
Some titles:
Baking Made Simple
Casseroles Made Simple
Canning Made Simple
Homemade Convenience Foods
Crockpot Cooking Made Simple
Freezer Cooking Made Simple
Craigslist Yard Sale
Homemade Ice Cream & Frozen Treats
and Summer Cooking
This is the perfect opportunity to start saving for your Christmas and/or vacation fund.

*Disclaimer: I am an affiliate of Hillbilly Housewife's products, so if you purchase, I may earn a commission.