Super Bubbles Recipe – Summer Outdoor Activities for Kids
Do you ever outgrow bubbles?
I think not!  I still love them myself. 😉
Get your kids outside more by mixing up a simple solution of super bubbles and send them on their way to have some outside summer fun!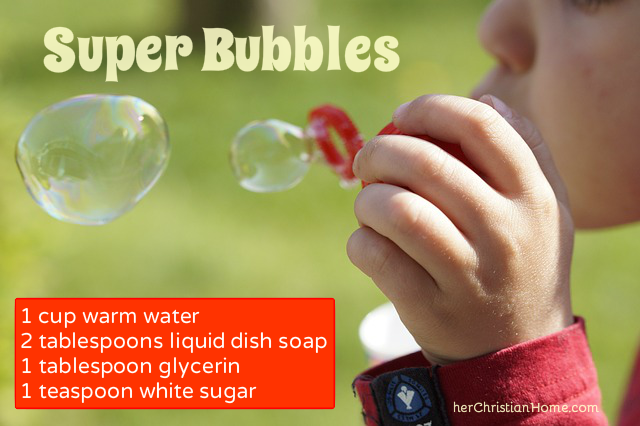 Mix and enjoy lots of super bubbles!
1 Cup Warm Water
2 TB liquid dish soap
1 TB glycerin
1 tsp. white sugar
Summer Related articles on the web…