"In every thing give thanks: for this is the will of God in Christ Jesus concerning you."

~ I Thessalonians 5:18
I have a passion for broccoli…
I remember the first time I experienced the green flowery vegetable…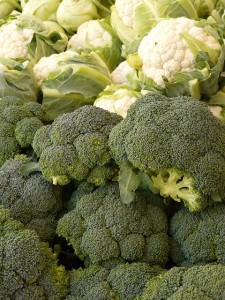 In 5th grade, the school cafeteria ladies placed a nice, generous spoonful of green stuff on my lunch tray.  Peering at it in cooked form, I wondered what it would offer my taste buds? At my seat, I finally tasted the new addition to my lunch tray.  I wasn't pleased.  I mustered up enough strength to eat about three bites.  So as not to offend the lunch cafeteria ladies, I squeeeeeeeeezed my broccoli on one side to appear as if I'd eaten most of it.
Would it fool the lunch ladies? 
I hoped so.  I was quite relieved to pass in my tray so I didn't have to look at it anymore…  I tried to look distracted, hoping that the ladies wouldn't notice that my broccoli was the
ONLY
thing left on my plate…left abandoned there…to be wasted away.
A shame, I know!
The ladies really were good cooks; I didn't want them feeling hurt that I had abandoned the broccoli. Again, I'm sorry ladies! 🙂 It wasn't till years later into my adulthood that my passion for broccoli began… Now, I love it raw, roasted, steamed, stir-fried, boiled, broiled… you name it! I want to send out to my Heavenly Father today, a big "
Thank You
" for creating broccoli! 😉
God bless your day ahead,
~ Rhonda White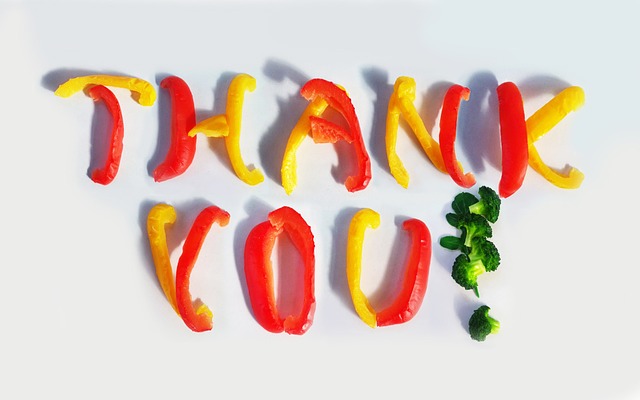 Broccoli Bacon Salad
2 (24-ounce) bags frozen broccoli florets 16 ounces thick-cut bacon (
You may substitute turkey or beef bacon if you prefer
) 1 red or yellow onion, chopped 2 cloves garlic, minced 2 cups red grapes or 1 cup dried cranberries or golden raisins 1/2 cup sliced almonds 1 cup mayonnaise 1/2 cup plain yogurt 1/3 cup sugar (
Or, your own natural sweetner
) 3 tablespoons apple cider vinegar 1/8 teaspoon white pepper Add water to a large pot and bring it to a boil. Add the frozen broccoli florets. Bring the water back the a boil and then immediately remove the broccoli. Put it directly into a bowl with ice water to shock it and then place it on paper towels to drain. Cook the bacon until it is very crisp. Drain it on paper towels and then crumble it into small pieces. Drain the fat from the pan but do not wipe it out. Add the chopped onion and garlic to the pan. Cook it for about 4 minutes or until the vegetables begin to soften. Combine the broccoli, bacon, onion and garlic in a large bowl. Stir well. Add the grapes and sliced almonds. Toss this gently. Combine the remaining ingredients in a small bowl. Mix well with a wire whisk. Pour this over the broccoli salad and stir gently to coat. Cover the bowl with the broccoli bacon salad for 3 to 4 hours prior to serving.
Your Turn!  Add a LINK or SHARE your Favorite Broccoli Recipes!
_____________________________________
Related articles on the web…
]]>

<![CDATA[