"He that trusteth in his own heart is a fool: but whoso walketh wisely, he shall be delivered."

~ Proverbs 28:26 kjv
How are you? Hope all is well with everyone today.  This is my 7th day to focus on
Prayer
and learn more about prayer from God's Word.  I'm going to try to keep my posts a bit
shorter
if possible, mainly because I can easily get quite wrapped up in writing and then find that I've spent way too much time on my computer. So, hopefully I can "
shorten
" up my posts some. 😉
Update: 
I've had a prayer answered.  Praise God!  God is in the "
answering
" business….and we need to keep busy in the "
asking
" business!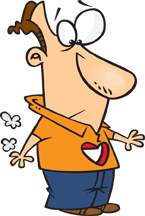 Proverbs 28:26
reminds me
NOT
trust in worldly wisdom. You hear over and over again, "
Just follow your heart!
"  Or, "
Just trust your own heart!
" This is
NOT
good advice!  The Bible says, "
He that trusteth his own heart is a fool…
"
"The heart is deceitful above all things, and desperately wicked: who can know it?"  Jeremiah 17:9
If you follow your own heart, it's more than likely going to lead you down the wrong path. The heart in it's own state is wicked and can deceive you.  You might "
feel
" as if you're doing the right thing, when in reality, it might very well be the wrong thing.
When we pray, we need to ask God for wisdom
. We need to pray about
every decision
.
Big or small…pray about it all! 
"Trust in the LORD with all thine heart; and lean not unto thine own understanding.

In all thy ways acknowledge him, and he shall direct thy paths.

Be not wise in thine own eyes: fear the LORD, and depart from evil."

~ Proverbs 3:5-7
Day 7
Put feet to your prayers
.  God blesses our act of faith.  Just as Noah built the ark when it had never even rained before….and mocking eyes looked on…he faithfully kept hammering in each nail.
I'm not sure what you're praying about, but is there a way to put feet to those prayers?
An example might be, if you're praying for the Lord to provide you with a house, invest in the first piece of furniture to go in it.
Here's some more quotes from Mark Batterson's book…
"God is honored when we act as if He is going to answer our prayers!" "After hitting our knees, we need to take a small step of faith." "We can pray until our knees are numb, but if our praying isn't accompanied by acting, then we won't get anywhere." "The journey of a thousand miles begins with the first step." "If you want to see God move, make a move."
]]>

<![CDATA[