healthy ways to wake up to a pumpkin breakfast. 🙂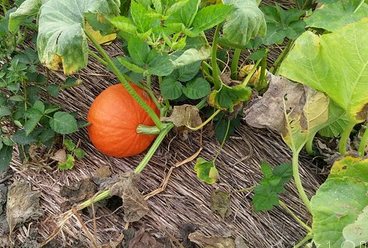 Pumpkin is a wonderful "superfood" to enjoy in the fall season. This simply means that  pumpkin is nutrient-dense – it's loaded with vitamins and minerals. This includes the skin, flesh, and the seeds. You can take a pumpkin and roast the flesh of the pumpkin and the seeds, using each of them for different recipes.
Nutrients found in pumpkin include lots of vitamin C and vitamin E. Vitamin E will help you have healthier hair and skin, and can even protect your skin from the sun's harsh UV rays. Vitamin C is great for boosting your immune system…isn't God good!?!  Right when we need extra vitamin C, we have an abundance of pumpkins available! 🙂
Pumpkin is also a wonderful source of fiber, which you need for your digestive health. It can improve your digestion and even help you lose weight. Fiber is also great for keeping your cholesterol levels at a decent level.
Additional nutrients in the pumpkin seeds include: (Native Americans used pumpkin seeds for herbal medicine as well as food.)
Vitamin E
Iron
Magnesium
Omega-3 fatty acids
Zinc
Potassium
Do I use Fresh or Canned Pumpkin?
While you can definitely roast a pumpkin and make your own puree (probably the best option), I realize as busy women we may not always have the time to roast our own pumpkins. There is nothing wrong with using canned pumpkin (NOT pumpkin pie filling) as a more convenient option. (***If you want to know how to make your own "Pumpkin Puree," then make sure to scroll down toward the end of this blog post.)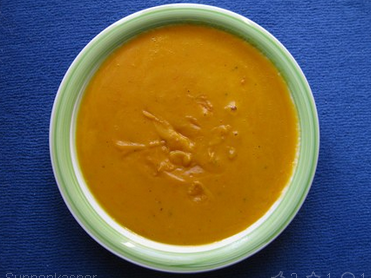 What is Pumpkin Spice?

You might see a spice bottle labeled either as 'pumpkin spice' or 'pumpkin pie spice', both of which are probably either exactly the same or very similar. There is no 100% accurate combination of spices in pumpkin spice, as it is simply a mix of traditional seasonal
spices…such as cinnamon, ginger, nutmeg, and cloves. Sometimes allspice is also included, but not always.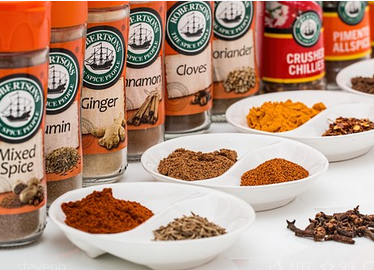 How to Easily Make Your Own Pumpkin Spice…

While you can pick up a jar of pumpkin spice at your local store, you can make your own concoction. If you already have these spices in your cabinet, why not? The benefit of making your own pumpkin spice is that you can control how much of each spice you use. (For instance, if you really love cinnamon you can add extra, etc.)
Typically, you want to have about [equal amounts] of ground nutmeg, ground ginger, and ground cinnamon.
Then, you want to add in your ground cloves and allspice, [about half] of what you included with the other spices. Mix it
up and save it in a container.
Featured Product:
Frontier Pumpkin Pie Spice Certified Organic, 16 Ounce Bag (My referral link)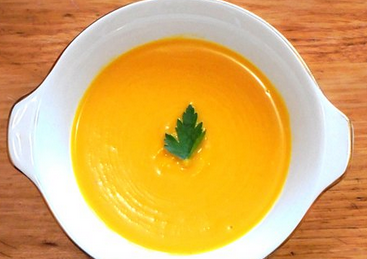 Easy, Healthy Ways to Wake Up to a Pumpkin Breakfast
Pumpkin can be an amazing option to create a healthy breakfast. Try out one of these pumpkin breakfast options…
*NOTE:  No specific measurements are given because these are adjustable to your own liking and creativity…and who wants to follow specific recipes just to make breakfast, right? 😉
Pumpkin Energy Bites
For a quick boost of energy in the mornings, why not have a little energy bite (or two or three, lol)? This is a small ball that is easy to make and can use delicious pumpkin for added flavor and nutrients. Think about how convenient it would be to eat an energy bite instead of choosing something unhealthy like a bagel or pastry.
To make energy bites with pumpkin… start with your pure canned pumpkin or pumpkin puree. (Never use the pumpkin pie filling for these.) Then, take peanut butter or any nut butter like almond or cashew, mix it with your pumpkin, old-fashioned oats, and a little honey or maple syrup (or Stevia, which I normally use). For more nutrients, you can add in some flax seeds as well.
Pumpkin Pancakes
This might sound like an unhealthy breakfast option, but it isn't like your typical pancakes. You are taking a healthy version of 3-ingredients pancakes that use bananas, cinnamon, and eggs, and going with a pumpkin addition. You can either stick
with just cinnamon to flavor them, or use a pumpkin pie spice mix (cinnamon, nutmeg, cloves, and ginger).
You can then sweeten up your pancake mix with a little raw honey or maple syrup or Stevia, or keep it as-is. Fry up like pancakes and melt some butter on top to serve or even a little whipped cream! 🙂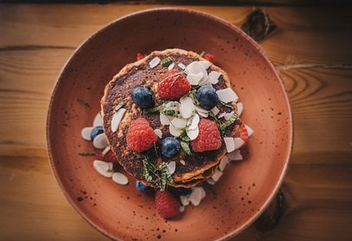 Pumpkin Breakfast Bake
This is a great idea when you want to make something the night before and have it ready to eat the following morning. It is also perfect to have breakfast ready on Thanksgiving morning or just a weekend when the kids are home from school in the fall.
The breakfast bake has plenty of variations, but it usually starts with your pumpkin puree or canned pumpkin, pumpkin pie spice,  and a couple of eggs. Then, you can add in some fruit (your choice) like bananas, apples, and cranberries, along with any other favorite seasonings (vanilla, cinnamon or pumpkin pie spice). Add in 1 cup of almond flour and 1 tsp of baking powder. Mix in a little almond milk until you get it to a thick, cake-like batter consistency. Bake at 350 degrees for 30 minutes or until it looks and smells perfectly delicious. (May vary according to how much fruit you use, etc.)
Pumpkin Pecan Overnight Oats
If you enjoy pecan pie and pumpkin pie, then put them together into one overnight oats recipe. (Allowing your oats to soak overnight makes them easier for digestion.)
Start with your rolled oats or old-fashioned oats, adding in some almond milk  and pumpkin puree. Again, to make it sweeter, you can add in a little maple syrup or Stevia as well. Don't forget your pumpkin spices (just use cinnamon or try pumpkin pie spice). Now, take a tablespoon of chopped pecans, and mix into your jar of oats.  Store it in the fridge over night. In the morning, eat it cold or heat it up in the microwave for a couple of minutes (my preferred way to prepare and eat it.) You can also add more pecans on top right before you enjoy it.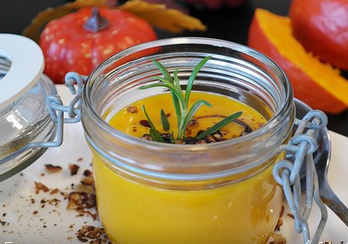 Make Your Own Pumpkin Yogurt Bowl
Smoothie bowls have been extremely popular lately, but you can go another direction by simply having a yogurt bowl. It is very similar to a smoothie bowl, though often contains less ingredients and is creamier. You're not using the acai powder often found in traditional smoothie bowls.
Start with your favorite type of yogurt or Greek yogurt, and add in some pumpkin puree and cinnamon or pumpkin spice. Choose any fruits and nuts (pecans are my favorite choice) you want in the bowl; add all the ingredients to the blender, and grind it up. Pour it into a bowl and top it how you like. (If you use unsweetened Greek yogurt as I do, you'll want to add 1 or 2 TB of Stevia or your favorite natural sweetener.)
Blend Up a Smoothie
Another super easy way to use canned pumpkin for a healthier quick breakfast (or snack) is to make a smoothie. There are a lot of recipes out there, but the main basis of a smoothie like this is using canned pumpkin, yogurt, and nut milk. There are so many options here, from using non-fat Greek yogurt and unsweetened almond milk, and vanilla yogurt.
You can then decide on the other ingredients, like blending up fruit, nuts and seeds, or even adding pumpkin spices to your smoothie. Get creative and try some different combinations until you are happy with the results. (Again, if you use unsweetened Greek yogurt as I do, you'll want to add 1 or 2 TB of Stevia or your favorite natural sweetener.)
Make Pumpkin Butter for Your Morning Toast

Why not try a little pumpkin butter? If you enjoy peanut butter and almond butter, you might also want to make pumpkin butter. You can definitely make this from pumpkin seeds, but an easier option is to make it from the actual canned pumpkin or pumpkin puree. This makes it a little creamier in texture and is wonderful to add to muffins, scones, and your morning toast.
Typically, the ingredients for pumpkin butter include your canned pumpkin, pumpkin pie spices, a little natural sweetener (Stevia is what I use), and some apple juice. (Juice is optional —  you can substitute whatever liquid — your aim is to create a very thick, creamy texture.)

Heat it over the stove to combine ingredients and set aside until it has thickened. Make sure you store it in the refrigerator to keep the pumpkin butter fresh.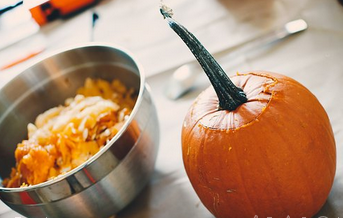 How to Make Your Own Pumpkin Puree

If you're interested in using pumpkin for more of your healthy meals this fall, why not make your own puree? This can save money and is the cleanest eating option since nothing is processed and packaged. It's actually a lot simpler than you might think.
Choosing and Prepping the Pumpkin
Before you get to making your pumpkin puree, you have a few preparation steps to begin with. This starts with selecting the right pumpkin(s). Keep in mind you're going to be roasting the pumpkin in the oven after cutting it in half or into quarters, so you need it
to be small enough to fit properly. It is better to go with multiple smaller pumpkins than just one massive pumpkin — as it can be difficult to cut and roast.
After selecting your pumpkin(s), cut them in half and remove the pulp and seeds from the center. Keep the seeds in a separate bowl if you intend to roast them later. Remove at least most of the pulp and seeds from the pumpkin, though don't worry if there is a little remaining. This is not as important as when you are planning to carve a pumpkin.
*Note: If you chose a larger pumpkin, you may need to cut it into quarters and possibly use more than one baking sheet.
Roasting Your Pumpkin
Once you have cut open your pumpkin(s) and removed the seeds and pulp, you're ready to roast it. You should have your oven turned onto 350 degrees Fahrenheit for this. While the oven is preheating, grab a baking sheet and put the pumpkin halves directly on it. *There's no need to use parchment paper or aluminum foil.
When the oven is preheated, put the pumpkin in the oven and roast for about 30-45 minutes, or until it is tender. You can easily test this with a fork. Your pumpkin flesh should be a light golden brown color when it is done roasting.
Tip:  You can also use a slow cooker to roast your pumpkin until it's tender.
Making the Pumpkin Puree
When the pumpkin is done cooking, remove it from the oven and let it cool. Once cool, you can start making your puree. Remove the skin from the pumpkin or just scoop out the flesh. The skin should be easy to remove now that it is fully roasted.
Get out your food processor and start placing large chunks of pumpkin inside. All you need to do is add a little water to the pumpkin, and it will turn into puree easily. You can also mash it first with a potato masher before putting it in. Store it in a container with a lid, and place it in the refrigerator (or freeze it).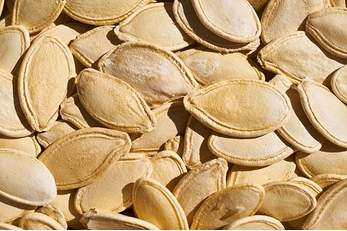 How to Roast Your Own Pumpkin Seeds
Start by separating the seeds from the guts of the pumpkin, placing them in a colander, and rinsing really well. Make sure they are completely rinsed with no guts stuck to them.
Put the seeds on a paper towel so they can dry a little. If you are planning on seasoning them with salt or other seasoning, you might want to add the seasoning while they are still wet so it sticks. But you can also coat them with oil, then add the seasoning.
Turn your oven to about 170 degrees Fahrenheit and roast them for 15 minutes. Try to avoid more than 20 minutes to prevent roasting out too much of the nutrients from the seeds. Remove them from the oven, after they're cooled, store how you like.
Ways to Use Pumpkin Seeds

The simplest way to add more pumpkin seeds to your diet is to eat them as a snack. Grab a handful and munch on them when you're feeling a little hungry. You can also top salads, soups, and chilis with the seeds, or grind them up to add to various baked
recipes as well.

Since I'm passionate about encouraging others to eat healthy so that they can enjoy a better quality of life, I thought October would be a fitting time to share the health benefits of eating pumpkin and some easy,