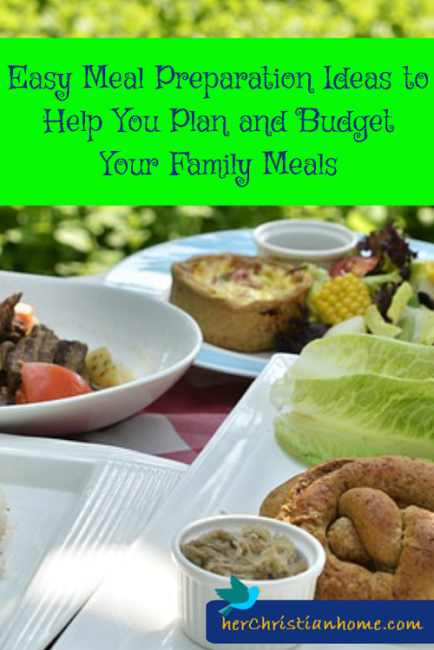 Proper meal preparation helps you avoid fast food, sugary snacks and last minute frustrations – and also helps you meet your fitness and health goals.
Meal preparation is often done on a certain day of the week when you have some extra time, such as the weekend. While many meal prep plans call for cooking in order to get meals in casserole dishes and freeze them, some meal prep involves absolutely no cooking whatsoever.
Here's some ideas for a no-cooking meal prep plan that still helps you get ready for your various meals in the upcoming week…
3 Tips for Quick Meal Preparation: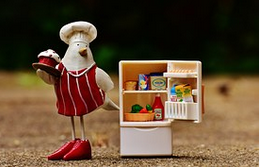 1.Get Organized Before You Start
Make sure that you have all ingredients you need before you start. You don't want to stop in the middle of your prepping time to run to the store to pick up what you need.
Print off directions for any freezer meals or take a Sharpie pen and write them on your Ziplock bags or disposable pans that you are going to use.
Take out all your containers and Ziplock bags you'll be using for the meal prep. Also, get any kitchen utensils, gadgets or cookware you'll need.
It is easier to get it all out ahead of time because when you're in the process of prepping you don't want to waste valuable time searching for something. Plus you might have to wash your hands before you can search and then again after. Best to get organized first.
2. Get Your Family To Help
Children can help with so many tasks while doing meal prep. Depending on the age they can help cut, cook or put food in containers. While some of these don't sound like much when you've got several meals and snacks to prepare all of these help.
Set up an assembly line and assign each person a responsibility or two. When you have multiple children in your household having them help will speed up the process. Plus when it comes to snacks they can make their own and label them.
Children like to be made a part of it and will feel useful. Not only that, but you're teaching them lifelong skills. Both in how to prepare healthy food, but also life skills they need when they get out of the house.
3. Make Extra During the Week
One easy way to meal prep is during the week while you're cooking meals. Instead of making one casserole or enough soup for one meal make enough for two or even three and freeze the extras. You can use them when you don't have anything else planned.
Also start freezing extra food that might go to waste otherwise. You can freeze tomato paste, diced tomatoes, noodles, beans, cooked chicken and ground hamburger after it has been cooked. All of these can be used quickly and easily to create meals when it is a busy or late night.
*Resources to check out:
http://herchristianhome.com/7-quick-and-easy-dinner-ideas/
http://herchristianhome.com/sandwich-recipes-ideas-great-for-fast-meals-snacks-even-breakfast/
http://herchristianhome.com/back-to-school-breakfast-ideas-for-your-kids/
Meal Prepping on a Budget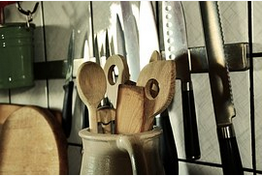 Planning is essential to meet any budget goals – and advance meal prepping can help you meet those goals by saving you money on food and keeping you from eating out or hitting the expensive vending machines.
When you're in a hurry, it's difficult to think about taking time to pre-plan your meals, but when you consider the huge chunk that eating out or choosing fast food takes out of your budget, you'll want to learn how meal prepping can help you meet your budget goals.
It only takes a few minutes to plan your meals a few days or a week ahead of time. It may be intimidating at first, but you'll soon get used to the routine and will be amazed at how much time and money you're saving.
Imagine not having to think about every meal you're going to have to prepare and rushing to the store to grab last minute ingredients. It can become a time-consuming and expensive process.
Meal-prepping can keep you on track by helping you plan ahead and not have to think about every meal on a daily basis. There are many "helpers" that can move the process along and make it easier.
Food calendars that you can print and fill out before shopping are handy tools as are various meal prep recipe management systems.
Buying in bulk is also a good option for planning meals ahead of time while sticking to a budget by purchasing food items on sale or in bulk. Divide it and use it as needed. You can also tailor your meal prepping to use bulk items or use up extra ingredients.
Don't forget to plan for healthy snacks in your meal prep experience. Keeping healthy snacks in your desk drawer keeps you from reaching for change for the pricey vending machine and indulging in food that may sabotage your goals.
*Resource: http://herchristianhome.com/healthy-lunch-ideas-in-20-minutes-or-less-healthy-snacks-meal-planning/
Check your pantry and refrigerator before grocery shopping. This prevents items from having to be thrown out and keeps you from over-buying.
Keep a magnetic grocery list and pencil on the fridge.  Every time your run out of something, quickly jot it down.  This keeps you from having to run to the store because your out of pantry staples, which will add your your food expenses because each time you go to the store, you'll have a tendency to pick up additional items. (There also extra gas expense involved in more trips to the grocery store as well as time spent.)
*Resource: http://herchristianhome.com/15-essential-items-to-stock-your-pantry/
Try your local farmer's market for the freshest and most seasonal food items. Prices are usually lower because you're eliminating the middle man. Generic grocery items are often just as good as the big name brands you pay more for, so make sure you shop wisely.
Preparing Meals for the Week Ahead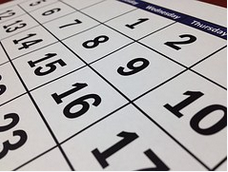 Taking a day – or a few hours – during the week to prepare meals that will serve you and your family for the days or week ahead can prevent stress and ensure that you'll eat healthier and enjoy a variety of meals.
You may want to concentrate on the breakfast meal of the day – or lunches for on-the-go families – or dinner, when you come together for a great meal and some conversation without the hassle of preparation.
No matter which type meal you choose to prepare ahead of time (or all of them), you'll profit from the pre-planning. Such planning can set you free to do other things and still provide you and your family with a nutritious and delicious home-cooked meal that will be appreciated by all.
If certain times of the day are hectic (such as mornings) and you end up with an unhealthy snack or nothing at all, you may want to consider pre-thinking and preparing a healthy and nutritious first-meal-of-the day in batches so that you only have to grab and go whatever you prepared for the week.
The main focus of preparing meals for the week or a few days ahead of time is to plan. Planning is key to having a smoothly-running mealtime that everyone will appreciate. For example, make sure you have enough containers for individual servings and that they can be easily stacked in the refrigerator to take up the least amount of room.
You also might want to prepare meals which are easily microwaveable so you can heat them without having to turn on the oven. A comprehensive shopping list is mandatory. You don't want to be in the midst of preparing meals and find you've left out a key ingredient.
In the beginning, you may want to plan only a couple of days ahead of time. Planning meals for an entire week may overwhelm you, but pre-planning and preparing a few servings for one meal of the day a couple of days ahead of time can help you get organized and get used to the concept.
Stick with tried and true recipes for your plan-ahead meal prep. It's frustrating to spend time preparing a meal ahead of time that everyone turns their noses up when it's served.
Chop Up Vegetables
An easy and simple way to meal prep without cooking anything is to take all your raw veggies for the season and chop them up into smaller pieces. You can also slice some veggies into wedges if you intend to roast them as side dishes. Some vegetables will eventually be skinned, so it is up to you whether you want to remove the skin before or after meal prepping with them. For example, you can remove the skin from your zucchini and other squash, then chop them up and place in plastic containers. In each container, try to have a combination of chopped veggies that tend to go together with similar meals.
Marinate Your Meat
Just because you aren't cooking any meat yet, doesn't mean you can't use it for meal prep! In fact, just separating the meat into portion-size containers for later is a big help. Then you don't need to cook the entire package of chicken breasts, but just remove one freezer bag or container with a single chicken breast for your dinner. Another way to meal prep with your meat without cooking is to put it in a container and add your marinade. The longer it sits in the marinade, the more flavorful it will be when it is time to cook it.
Put Together Oatmeal in a Jar
If you like to have overnight oats, you can also prep these beforehand. Take some mason jars and add a single portion size of oatmeal to the bottom of the jar, then include your different toppings on top of each jar. Each jar of oatmeal can be a different flavor or recipe, such as an apple cinnamon oatmeal jar, a mixed berry oatmeal jar, or a strawberries and almonds oatmeal jar. These are all ready to cook the night before you intend to have a delicious oatmeal breakfast.
Spiralize Your Veggies
If you like to have vegetable pasta, a spiralizer is going to be your new best friend. Instead of trying to slice them as thin as possible, you just use a spiralizer, which gives you pasta-like strings of your favorite veggies. Zucchini and squash is a favorite for veggie pasta, though you can experiment with other vegetables as well.
3 Meal Preparation Hacks to Help Make It Easy on You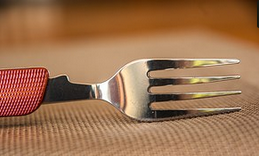 Choose one time per week to cook. If you can, shop and cook your meals on one particular day and time each week. This means that the oven will only be heated once, the mess of chopping and slicing meats and veggies happens only once and you'll have time during the week for things you want and need to do.
Use a crock pot to save time and effort. The Internet is bursting with slow cooker recipes that can save you time, effort and money. Or – create your own recipes by tossing in some meat, veggies and yummy spices (plus liquid) and do your own thing while it cooks.
Plan for snacks. We all love to snack between meals and that can be deadly to a diet and fitness routine. Rather than leaving your fate to the vending machines, invest in some healthy pre-planned snacks to keep all week for when hunger and cravings hit unexpectedly.
Another good hack to know when it comes to meal prep is to know your foods' timeline for freshness. Some foods, such as apples, are more sensitive to time passage than others.
They become brown and pithy as soon as they become exposed to oxygen. Get to know your selected foods' timeline for freshness and wait for cutting or slicing until you're ready to use them in a recipe.
5 Meal Preparation Essentials Every Kitchen Needs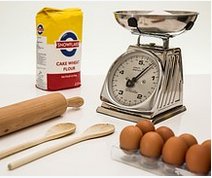 Create a comprehensive grocery list. One item you should never overlook is the essential grocery list. It only takes a few minutes each week to put together ingredients for your pre-planned meals – and the time it saves will make it well worth your while.
*Resource: http://herchristianhome.com/free-printable-grocery-checklists-for-you/
Check out some apps online that are designed to help you eliminate costly and unplanned purchases, reduce waste and add healthier foods to your diet plan. Not only will you save time with your grocery list, but you'll also save money.
Measuring devices are important. Portion-specific containers, measuring cups and spoons and a food scale are all helpful when preparing your meals. There are so many helpful choices available that you shouldn't have any trouble choosing a variety that fit your needs.
Invest in a good cutting board. Every good chef has his or her favorite type of cutting board. It's a good idea to have two boards to keep one for meat preparation and one for such foods as vegetables and fruit. Choose from inexpensive, plastic or wooden ones to meet your chopping and slicing needs. Eventually, you'll likely want to try other types and sizes, but in the beginning, just have the basic two on hand.
Oils, herbs and spices will enhance any of your pre-planned meals by adding flavor to your meats and vegetables. Spices such as oregano, cilantro, garlic, sage and rosemary bring flavors to life in your recipes, while olive oil or other types of flavored oils keep you healthy.
Get a good crock pot. One of the best essentials you can add to your repertoire of meal prep essentials is a slow cooker. It will save you tons of time and effort during busy days and provide your family with nutritious meals.
Sharp knives, wooden spoons and other helpful gadgets you'll use to speed up and simplify your prep time.
A variety of containers are also helpful to keep you organized and on track for portion size and nutritional value.
If you'll be preparing on-the-go meals for you and your family, a portable bag is also an essential you'll need to consider. Some are insulated and have compartments for beverages.
Meal Preparation for Juicing
To meal prep your juicing meal for the day, choose your favorite items from veggies and fruits. Some like to juice with about 80% veggies and 20% fruits so the drink concoction is sweeter.
Use kale, spinach, collards and the tops of carrots and celery leaves as the basis of your juicing. Lots of recipes exist online for nutritious and delicious juices you can use to replace a daily meal.
To prep early on, you'll need to plan what you're going to use ahead of time, then prepare the items by peeling (if needed), slicing and juicing them according to the recipe or your own preference. Most items can be prepared and placed in a freezer bag — ready to be taken out and used.

Be creative with your juicing efforts. Try throwing in a handful of nuts, using liquids such as almond milk or yogurt to enhance flavor and thickness. Frozen fruits and veggies are good options for juices if fresh produce isn't available.
3 Ways to Use Seasonal Produce in Your Meal Preparation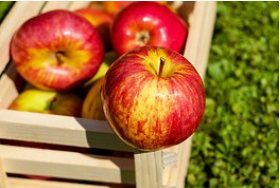 Consider using seasonal produce (what's currently in season) to save money since fruit in season is often cheaper and very fresh. If you are meal prepping in the fall season, following these tips for prepping with popular seasonal produce.
Apples
One of the most popular fruits to have in the fall is the apple. There are many different types of apples, including, red, green and yellow ones. Some apples are sour, others are tart, and some of them are sweeter. You can use fresh apples for so many different recipes, with just about every meal of the day during the fall season. These seasonal fruits are often found at supermarkets, CSAs, and farmer's markets, as well as nearby fruit stands if you want to buy local. You can use them for a simple snack by dipping in peanut butter or almond butter, or top of your morning cereal or waffles with the apples. Make an apple crumb or pie dessert, or add apples to your oatmeal. Applesauce is a popular option to combine with pork chops for dinner, and are great to put in salads during lunch. To meal prep with apples, all you really need to do is slice them up and place in jars that will keep them from browning.
Pumpkins
Pumpkins are also popular to have during the fall season, when they taste the best, are fresh, and are easy to incorporate into various recipes. Pumpkin continues to be more popular, especially for pumpkin spice recipes. One way to meal prep with pumpkins is simply to chop the pumpkins up into smaller pieces, then add it to containers to use for later. You can also bake the pumpkins to soften them up, remove the insides, and make your very own pumpkin filling. This filling can be used for cakes and cupcakes, cookies, pancakes, and anything else that uses pureed pumpkin.
Squash
Various types of squash can be found in the fall season and used for your different recipes. With squash, such as spaghetti squash and yellow squash, you can either chop it off and leave the skins on, or remove the skins first then chop up into smaller pieces. When deciding how to slice them up, decide what recipes you will use it in. For dishes like soup or casseroles, smaller chopped-up pieces is best. However, if you are going to have sliced squash as its own side dish roasted with other veggies, thinner and longer slices is usually best.
Meal Preparation for Low Carb Eaters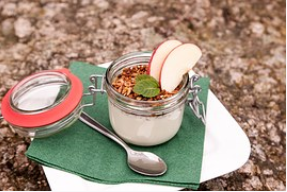 You need some carbs in your diet, but the unhealthy ones found in processed foods have been stripped of all of the nutrients and fiber so important to your health and a good diet plan.  The unhealthy carbs spike your blood sugar and make you more susceptible to diabetes, heart disease and many more life-threatening ailments.
When you meal prep for a low carb diet, choose foods with lots of fiber and good carbs such as dairy and plain, Greek yogurt.
Veggie rollups are a delicious and easy meal you may want to prep for lunch – especially when made with low carb vegetables like cucumbers, sliced thin. It's also less messy to eat on the go or at your desk.
Get creative with Mason jar salads. You'll find some wonderful recipes online to choose from – and they're also easy to make and are very portable. Add cheese, cooked chicken, avocado and spinach to the mix and get lost of protein and fiber and a smattering of good carbs.
A crock pot is a great choice for low carb recipes. You can throw almost anything in the slow cooker and at the end of the day or the next morning, you'll have meals to divide and freeze to serve for lunch or dinner.
Each section of the grocery store can provide some of what you need for your low carb diet. From the produce section, choose leafy, green vegetables such as leaf or romaine lettuce, mushrooms, tomatoes and onions. Avoid the root veggies and fruits that contain high amounts of carbs.
The meat section lets you choose from lean meats – chicken, beef, pork and fish for protein. Other sections provide healthy oils for cooking, nuts (the good ones) and frozen foods on your list.
Meal prepping gives you ultimate control over your diet and helps you meet health and fitness goals without having to think about what you're going to eat for each meal or snack during the day.
Meal Preparation Lunchbox Ideas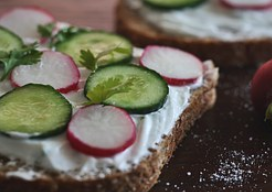 One great idea for pre-planned lunches is to combine a protein, vegetable and carb so you'll be getting a balanced meal. Some great proteins to choose from include eggs, chicken, tofu, steak or fish.
Great lunch veggies are abundant. Choose from broccoli, cauliflower, snow peas, lettuce, zucchini and so much more. And for a carb, you'll find good choices in potatoes, brown rice, couscous and quinoa.
There are so many ways to prepare them, you'll never run out of ideas or new tastes. Mason jar salads have become the trend for healthy and filling lunches. Online recipes are everywhere, but one good concoction includes lettuce, chicken, avocado dressing, corn, black beans and tomato.
"Mason jar taco salads" stays fresh and is a delight to look forward to at lunchtime. Containers are an important part of your lunch meal pre-planning. Mason jars are great — and sturdy plastic-ware is also a good choice for soups and meals you need to heat in the microwave.
Low carb flour tortillas are a great choice for all types of healthy wraps. Be creative with versatile ingredients such as rice, chicken and quinoa and healthy veggies. They're also easy to eat and less messy than many choices.
Add fruits such as mandarin oranges and strawberries to your salad for a healthy and tasty way to get your fruit quota – and nuts such as walnuts and pecans can add a bit of crunch to jazz up a boring salad.
Sandwiches are still a great, old-standby choice. You can prepare them ahead of time and choose ingredients that are healthy and rich in nutrients. Tomato, hummus and spinach or low-calorie chicken salad on whole grain bread are great lunchtime choices.
Meal Preparation Grocery Shopping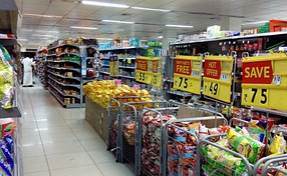 Here are ways to make grocery shopping for meal prep a very manageable, and even enjoyable, event. Having the right staples on hand makes meal prepping much more streamlined.
When you have items such as oatmeal, flour, eggs, rice and a variety of spices in your refrigerator and pantry, you have the basics to prepare almost any meal. Add frozen chicken and vegetables to the mix and you're way ahead of the game.
Before you grocery shop for meal prep, decide on the meals you're going to serve and jot down the ingredients you'll need. In the beginning, you may be concentrating on a few meals per week – or certain meals of the day.
Organize your grocery list by aisles. There are many online templates for groceries that you may want to use and are divided by produce, meats, baked items and more.
Consider the elements of a healthy diet – meat, veggies, fruit and dairy and make sure your meal prep plan includes them all. If you have leftovers after shopping and preparing the plan ahead meals, use them for the next round of meal prepping so there's less waste – or for snacks if there are leftovers such as veggies and fruit.
Clean out your fridge before shopping. Plan a weekly clean-out the night before or on the day of your grocery shopping trip. Organizing your refrigerator and pantry will make unloading and storing the groceries an easy,  time-saving task. If everything has a place, it will be much easier to unpack groceries next time.
Try new recipes to make your grocery shopping a fun adventure.  Plan ahead meals and new spices and foods you may have never tried before. You won't like them all, but it's fun to try new things.
To further ease your grocery shopping experience, print out one of the many "grocery list" templates online and use it to organize your shopping list before you ever step foot in the store.
*FREE PRINTABLE GROCERY CHECKLISTS:  http://herchristianhome.com/free-printable-grocery-checklists-for-you/
Favorite Storage Containers for Meals Prepared Ahead of Time
Choose ultra-sturdy plastic such as those made by Rubbermaid for the best in leak-proof lids and less tendency to crack if dropped or heated at high levels. If you're worried about the chemical, BPA (added to such plastic as water and baby bottles) you may want to opt for glass containers.
Keep in mind that the FDA regulates plastic containers and require certain tests to be passed by the plastic manufacturers before they allow them to be used for food containers.
But avoid using scratched, dented or old plastic containers as they're more likely to leak the chemical. Freezing your food is also an option for meal-preppers. Many avoid this type of storage because your food becomes subject to absorbing smells and flavors of other foods and can destroy the quality or visual appeal of the food.
You can protect the quality of the food you prepare by choosing quality freezer containers such as plastic which seal tightly, glass containers such as Mason jars and zip lock bags.
Make sure that you rotate the freezer meals in a timely manner so they don't spend too much time in the freezer. Both the flavor and texture of some foods deteriorate rapidly after exposed to freezing temperatures.
Also, consider the portability of your pre-planned meals and choose containers accordingly. Lightweight and slender containers which can easily be packed away in a travel or lunch bag are perfect for lunches or breakfasts-on-the-go.
To save money in the long run, select meal prep storage containers that will last. Look for FDA labels that say it's safe to use in the microwave and that freezing temperatures won't cause cracks.
Also, make sure it will survive the dishwasher for quick and easy cleanup. You'll also want to choose those containers that won't leave ugly stains or odors from tomato sauces or other odorous foods.
Durable meal prep containers can be the best friends of meal planning men and women who are looking for ease of use and which provide the best protection for well-thought-out meals.
It's okay to repeat meals during the days or weeks ahead. Enjoyment of your food is key here – and when you love a recipe or enjoy eating leftovers, it's perfectly okay to make up a batch and serve it later on during the week.
Top 5 Meal Preparation Books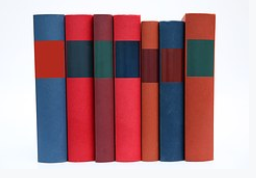 Meal prepping isn't always something you know how to do right away, especially when you consider other elements of meal planning. There are a variety of excellent books on the market that show you the step-by-step process of planning and prepping your meals for the week. Here's the top 5.
With the Fix, Freeze, Feast meal prep and planning book, you will have more than 125 recipes. It not only gives you excellent tips for preparing your meals, but recipes you can use for actually making the meals beforehand and freezing them. By the time dinner rolls around, all you need to do is heat it up, prepare the side dish, and serve to your family. This is a cookbook that includes something for everyone, including desserts and snacks, main courses, sides, meat recipes, and vegetable recipes.
Click here to view more details…
This is a very popular meal planning book that has already sold tens of thousands of copies. You can learn to prepare meals like white chili and chocolate-orange crumb cake, beef chimichangas, caramel cinnamon rolls, and turkey picante pie. As you can see, these are not just your run-of-the-mill dinners. Like the other meal planning books, Don't Panic makes it easy by giving you a shopping list, a recipe for your meals, and information about how to prepare the meals and save them for dinner later in the week.
Click here to view more details…
This book is more for teaching you how to meal prep, and less about recipes for choosing the different meals. The book was written by George Walton, and is available in both paperback and Kindle form. It includes some recipes, though it is mostly filled with tips and tricks for prepping your meals. It includes a list of benefits of prepping, how to do batch cooking, some foods that don't freeze well, and tips on prepping quickly.
Click here to view more details…
Here is a meal prepping book specifically for people who are doing this not just for convenience, but also to help lose weight. You will learn many of the same techniques as the previous book, including what containers to use to prep your ingredients, what meals are good for preparing ahead of time, and some detailed recipes and prepping tips for meals you could lose weight from. Some recipes include banana and chia chocolate pudding, spinach and lemon stuffed chicken, and coconut crusted tuna patties.
Click here to view more details…
This book is also great for those who want to meal prep and lose weight at the same time. You will be given some good recipes for foods that freeze well, are easy to make, and are good for you. You will learn about appliances and gadgets you should have at home for meal prepping, and how to make smarter choices with the meals you choose.
Click here to view more details…
Product Review: Fix, Freeze, Feast The Delicious, Money-Saving Way to Feed Your Family
Cooking healthy meals sounds great in theory, but in reality, it takes a lot of preparation, time, and patience. If you live a busy lifestyle, you might find that it is easier to throw a frozen pizza in the oven or drive thru a local fast food restaurant.
Unfortunately, these are not the healthiest options, so it is best to avoid them. There is a third option, which is to prepare and cook many of your week's meals on one day, so that the rest of the week the meals are ready to go without too much work needing to be done. This is exactly what the book Fix, Freeze, Feast: The Delicious Money-Saving Way to Feed Your Family will teach you.
The Fix, Freeze, Feast book was written by Lindsay Tkacsik and Kati Neville, two women who are avid grocery shoppers, cooks, and meal preppers. The book includes 125 different recipes that help you understand which meals work best with cooking or prepping them beforehand. Some meals can actually be cooked ahead of time, then frozen in the casserole dish, so that all you need to do is pop it in the oven to reheat it. Others will be prepped only, such as chopping vegetables, and putting grains and other ingredients in bags so that they're ready to go for the night of cooking.
This meal prepping book not only has the detailed recipes, but it includes a lot of valuable information to teach you proper meal prepping techniques. You will learn what foods freeze well and which ones don't, how to prepare meal-sized containers, what containers to use, and the proper way to stock your refrigerator and freezer. You also get tips on saving money at the grocery store for healthy, home-cooked meals.
This book's recipes aren't just for the coming week either; they also include some main dishes, side dishes, snacks and desserts that keep for a few weeks in the freezer. One busy day of prepping and cooking is nothing when you consider how many meals you can make ahead of time.
A drawback to the book is that some of the recipes seem more like meals you would have just one time, and wouldn't necessarily want to repeat for lunch leftovers or have for multiple dinners throughout the week or month. This may or may not be true for you, so it is worth having a browse at some of the recipes before you purchase the book.