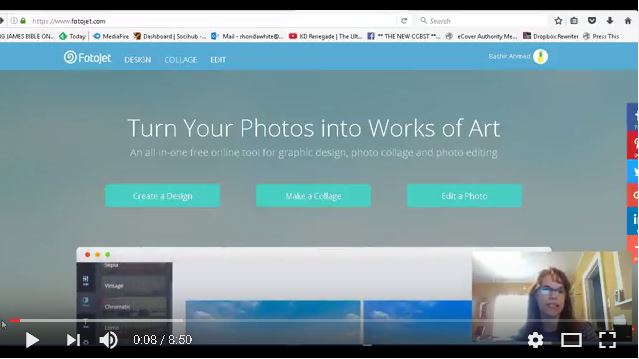 Free Online Tool for Graphic Design, Photo Collages and Photo Editing
Over all, this is pretty user-friendly.  I think you'll love it, too.


Please help share my content:

Here's a quick video of me testing out and reviewing this "all-in-one free online tool for graphic design, photo collage and photo editing" software. This software can do so much more than what I cover in this video, but I had fun testing it out. Afterwards, I started testing out the photo editing feature and I was really impressed with all that can be done with your photos!!