Keeping Promises
As I young child, I remember being taught the value of keeping one's promises.  "
A man's only as good as his word
," was the saying I often heard… Don't you love the fact, that God keeps ALL of His promises!?!  Still yet we see the rainbow which reminds us of the promise He made after Noah's flood.
God's Word assures us…
Titus 1:2, "In hope of eternal life, which God, that cannot lie, promised before the world began." Matthew 5:18, "For verily I say unto you, Till heaven and earth pass, one jot or one tittle shall in no wise pass from the law, till all be fulfilled."
A little personal story…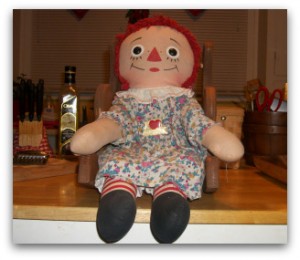 Just for fun, I wanted to share little personal story from my childhood days. When I was in second and third grade, I often slept with my Raggedy Ann. During thunder storms, I hugged her tightly. Having no brothers or sisters, it was so comforting to be able to talk to her at night. After having a man come to our home to demonstrate the value and importance of new smoke detectors in case of fires…and being shown terrifying slides of the devastation that fires can do to one's home…I began to make solemn promises to my Raggedy Ann that if ever a fire were to take place in our home… I would NOT leave her behind…I would escape with HER tightly in my arms. Today, I still have her…and she resides in my kitchen. I still smile when I see her and am reminded of those nights that I talked with her as a little girl. I imagine she holds some secrets that never another ear has heard…except my Heavenly Father above.
]]>

<![CDATA[