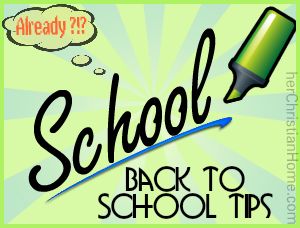 homeschool year.  We sort of do a "warm up" week to get back into the groove of schooling again. This year we're actually doing two weeks like this since I'm waiting for my oldest son to return home from visiting his grandparents.  So, next week we should be in full grind of all our normal school activities.
My school room is almost organized…and we're just waiting for a few more packages to come in that will be a part of our curriculum.  I don't use any one source for homeschooling.  I like to mix and match according to my sons needs, abilities and interests.
For those of you moms who may be facing the school year preparation soon, I've compiled some tips for organizing and shopping to prepare for the school year.
Planning is the best way to get the most for your time and money…
1. Consider What You Normally Spend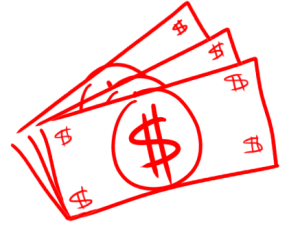 Take a peek at your bank / credit card statements for the past few years to assess how much you usually spend. This information will help you set a budget for your children this year. (We actually put some of our tax money each year in a savings account to be used for the following year so that we don't have to buy all our homeschool supplies and curriculum on credit.)  *Remember to budget in clothing.
2. Look at Your Current Budget
It's quite possible that your financial situation is different than it was last year. How much can you afford to spend on back to school shopping this year? You might be able to spend more or you may have to spend less. Set a specific budget for each child and plan to stick to it.  Buy your school supplies first, and then determine what clothing pieces are a top priority.
3. Make a List of What You Need
Heading out shopping without a specific list is a surefire way to spend more than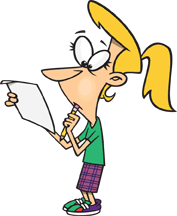 planned. Make a list of the items they need and start prioritizing them. Ask your children to get involved in this process. They can try last year's clothing on and let you know which items they can still use and which items no longer fit or need repaired if a button has fallen off, etc.  (Don't forget shoes, socks, and underwear, too.)
Some tips for planning your school clothes shopping list:
* Call the school where your child will be attending and make sure there aren't any changes to the dress code. If your child will be attending this school for the first time, then find out what the dress code is.
* For younger children….simplicity helps a lot. Depending on his (or her) age, he will be better able to dress himself as the year goes on. Having easy-to-fasten clothes can help a lot to facilitate this process. Tough buttons (or lots of buttons), lacings, belts, and small head-holes can make dressing a frustrating experience. Go for clothes with large head-holes, zippers, and easy (and few) buttons.
Moving to school supplies…
Note: It's a good idea to check with your school and teacher to find out what specifics might be required. Some teachers specify brands, colors, and so forth.
* Take inventory just like the stores.  Now is a good time to take inventory of what you have on hand from last year (hopefully you saved what was still in good shape). It can be quite an eye-opener when you realize how many school supplies are already around your home. Pens, pencils, paper, and notebooks are often hiding in various places in your house. Pull them all out and throw out what can't be used, and reuse what is still in good condition.
* When purchase new items, go generic on writing items like pens and pencils. Getting fancy, unique writing implements only leads to competition in the classroom and the possibility that your child's fancy pens will get stolen. Unless the teacher requires otherwise, go with standard #2 pencils.
*Markers should be water-based, and crayons are usually needed in packs of 16. Consider a durable box to store and carry these small, easily-lost items.
* Erasers are always needed in grade school. A large, pink eraser like you had in school is a good purchase. Some erasers that fit on the ends of pencils are inexpensive additions, too.
* Choose the proper type of ruled paper for your child. Try to estimate "how much" you'll need for the entire year.  This will differ from teacher to teacher and grade to grade, but try stocking up while paper and pencils are on sale…this will save you money and keep you from running extra errands during the school year to get more paper.
* Buy sufficient notebooks. Your child will probably need some spiral-bound ones as well as some binders. Think slim and trim so the notebooks fit in your child's desk, no matter what type is required.
*Buy some dividers or pocket folders to help your child stay organized.
4. What Stores Will You Visit?
At the top of your list, jot down the stores you will visit and in what order.  This will save gas and time when you have a specific plan. Thrift stores and dollars stores might be good places to start.  You might want to do some comparison shopping ahead of time to see which stores might be cheaper for buying school supplies.
A few additional money-saving ideas for school shopping…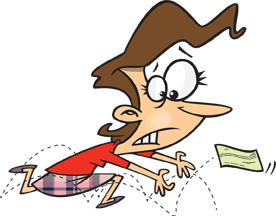 Schools are cutting their budgets these days, so you may find yourself buying supplies that will be shared. Check your local school system's website or give them a call and find out what supplies will be pooled and which ones will belong to your student.
*Save on the shared items – If you know an item is going to be shared with the whole class, such as binders or dry erase markers, skip the fancy ones. Go with the more generic, cheap types.
*Consider buying items in bulk with a group. Find other parents and families who can go in with you to purchase supplies. They tend to be much cheaper in bulk, and buying large amounts and dividing them up can help save some money.
*Watch for sales. Watching for sales keeps your clothing bill lower. Just a few new pieces can help you create whole new wardrobe for the school year.
*Use Coupons. Look for coupons on manufacturer's and retailer's websites, and check your local newspaper. Combine the coupons with existing sales, and be willing to move on to the next retailer for the next sale rather than buying all your items at one place.
*Take advantage of "No Sales Tax" day. Many areas have a "no sales tax" day when you can buy items without this added tax. This is a good time to buy anything big, such as a small fridge for your college student, or electronics. The bigger the item, the more you save on sales tax. (This is another good time to buy in bulk with friends and family.)
*Take advantage of the dollar store.  Do you have a store where "everything's a dollar"? If so, go there! You might be able to find a lot of school supplies for a fraction of what you'd pay at a major retailer.
*Break out the Needle and Thread = If you can sew, now is the time to get your sewing machine out. (And if you can't sew, maybe now is a good time to learn!) You can recycle old clothes artfully with some well-places stitches. For example, let hems out or cut and hem worn-out pants to make shorts. If you can do some needlework, you can get creative and cover stains and small holes on clothes that otherwise fit fine.
*Give old outfits a new look. While you are going through the bureaus and closets of your kids, try to mix and match and put together new outfits. You can create a whole new look by mixing and matching, especially if your child has items in similar or neutral colors.
*Shop for used clothes. Watch for consignment sales in your area, and since it's the end of summer, keep an eye out for yard sales. It's amazing what you can find at these second-hand options, sometimes even name-brand clothes that kids really like.
*Use the internet. While you're shopping creatively for used clothes, don't forget the internet. Yard sales are moving online these days, so take advantage of the local and larger groups selling used items online.
*Wait awhile longer for extras.  You can save extra money if you go school shopping about a month after school starts. Left over school items and clothing go on sale and you can stock up at a much lower price. If you feel your children must absolutely have a new outfit for school, then buy one outfit for that first day and then commit to taking them shopping a few weeks later when things go on sale.
One last thing…start preparing for the change of schedule:
Going back to school is often a schedule jolt – sleeping late and staying up to midnight (or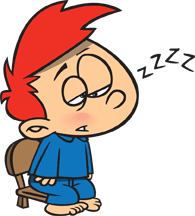 after) has to give way to the school year's early mornings and earlier bedtimes. Try to ease into this schedule before school starts to help everyone prepare for the upcoming change. Go to bed and get up a little bit earlier as the first school day gets closer.

It seems like the summer always flies by sooooo fast!   We've actually already started our