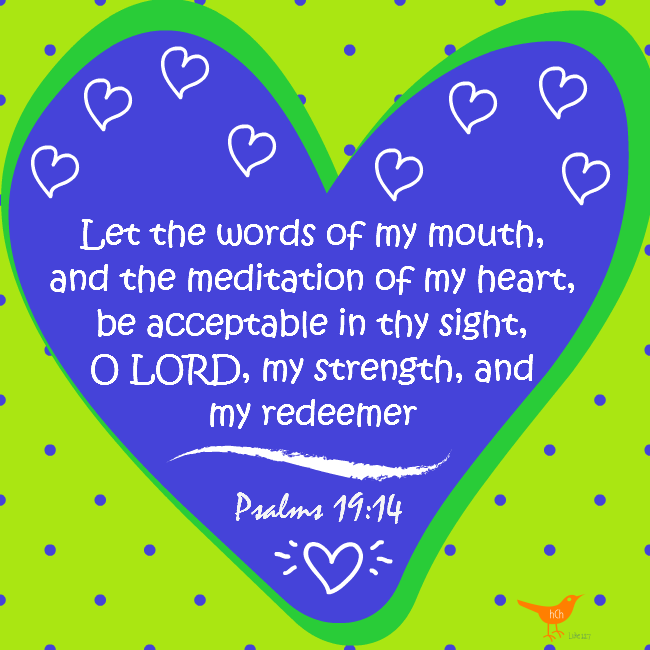 Each day is, in fact, a new gift…it's another day that the Lord has mercifully let us wake up to see.  With our new day comes new opportunities.  New words will be spoken.  The important question is, will our words be acceptable in the sight of the Lord?  If He were sitting right next to us, would we still say it?
Our tongue is such a powerful tool.  We have the ability to encourage others… or the ability to hurt and discourage others.  We have the ability to glorify God with our words…or let Satan use our words as a poisonous weapon.  And just a little poison can be quite destructive.
Not only can our words be destructive, but we ARE going to give an account for our words someday.   Just remember Matthew 12:36,  "But I say unto you, That every idle word that men shall speak, they shall give account thereof in the day of judgment."
It's important to notice that our mouth and hearts are kind of synced together.  The Bible says in Matthew 15:18,  "But those things which proceed out of the mouth come forth from the heart; and they defile the man."
When we spit out hateful words that hurt others, those words are filtering out from our own heart that is perhaps hiding a bitter attitude… or perhaps holding a grudge…. or is it a bit of jealousy?  I know we have a sinful nature that still makes mistakes, but are we dropping the ball in doing our part to mediate more on the things of God?
Our tongues cannot be controlled on its own.  ("But the tongue can no man tame; it is an unruly evil, full of deadly poison." James 3:8)  We need yield full control to the Holy Spirit.  Let Him take over the driving wheel.   In saying that, Psalms 19:14 seems like a perfect verse to add to our morning prayer journals.
"Let the words of my mouth, and the meditation of my heart, be acceptable in thy sight, O LORD, my strength, and my redeemer"
– Psalms 19:14
God bless you and your family,