Googled
" that… You can read a little bit about the history of the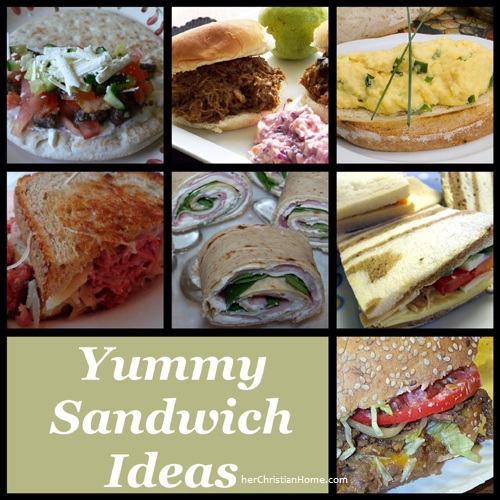 "Sandwich" here: 
http://science.howstuffworks.com/innovation/inventions/who-invented-the-sandwich.htm
Anyway, today I thought I'd share a few sandwich recipes.
*Be sure to add your own ideas in the comments section below if you have a great recipe.  Better yet, join me on my Facebook page and share it there.
3 Minute Breakfast Sandwich
Ingredients:
1 egg or ¼ cup egg beaters 1 tbsp. bacon bits (*
Use turkey bacon bits for a healthier version
) 1 English muffin 1 slice of your favorite cheese (cheddar is good!)
Directions:
In a small skillet over medium heat, scramble the egg and bacon bits. Slice and toast the English muffin. Fill it with all the ingredients. Wrap in aluminum foil and eat on the go.
*For added flair, add 1 tsp. chunky salsa.
Or, if you have a sweet tooth, try adding 1 tsp. of your favorite jelly or preserves.
Toasted Santa Fe Turkey Sandwich
What You Need:
2 slices whole grain bread, toasted 1 Tbsp. Chipotle Flavored Reduced Fat Mayonnaise 6 slices Slow Roasted Turkey Breast 1 Big Slice Colby Jack Cheese Slice ¼ avocado, thinly sliced 1 lettuce leaf 1 thin red onion slice
Make It:
Toast bread. Spread mayonnaise across the toast Fill with Turkey, cheese, avocado lettuce and red onion.
Blue & Turkey Club
Ingredients:
1 Tbsp. Miracle whip dressing 1 Tbsp. Crumbled Blue Cheese Challah sandwich roll, split, toasted 1/4 cup shredded lettuce 1 slice tomato 4 slices Honey Smoked Turkey Breast 2 slices Turkey Bacon, cooked 1/4 cup thin avocado slices
Directions:
Combine dressing and cheese, spread onto the inside of the roll Fill with, lettuce, tomato, turkey, bacon and avocado
Sandwiches can even make great desserts!

Kids and adults alike will love this delicious twist on a classic taste. Surprise your next house guests by making the following recipe a day or two ahead of time and serving them as a treat or dessert.
Peanut Butter & Jelly Ice Cream Sandwich
Note:
Some cookie brands freeze harder than others. Once you remove the sandwich from the freezer, you may want to allow it to thaw a few minutes before serving.
Ingredients:
16 tsp strawberry jam (or your favorite flavor) 16 soft peanut butter cookies 1 vanilla ice cream  (about 1 pint) * For large cookies or thicker 'sandwiches', more ice cream may be required
Directions:
Spread 1 teaspoon jam onto bottoms of all 18 cookies. Using a knife, cut ice cream into eight 1/2 inch thick slices. Work quickly to avoid ice cream becoming soft! Using a glass, cookie or biscuit cutter roughly the same size as the cookies, cut ice cream into rounds. Place one round onto a cookie, repeat with 7 more cookies. Top with remaining cookies. Gently press together. Wrap individual sandwiches tightly with plastic wrap and freeze 4 hours.
On Pinterest:
Awhile back I created a board for "Sandwich Ideas". You can find that here: 
http://pinterest.com/herhome/sandwich-ideas/
Add This to Your Ebook Reader:
100 of the World's Best Sandwich Recipes
Video: 
Tuna Baguette Sandwich
In her opinion this is one of the best tuna sandwiches in the world.
Topics by other Christian bloggers…
]]>

<![CDATA[Aren't you thankful for whoever invented the "sandwich" idea?  By the way, I already "