The Real Truth About Kitchen Gadgets
I love kitchen gadgets!  The reality: you can find yourself loaded down with too many of these kitchen "
thingys
."  ("
Thingy
" is what you call the gadget when you really can't remember its proper title or what you originally bought the thing for?!?)
Have  you ever bought a kitchen gadget that was a total flop?
You probably felt a little cheated…and perhaps you tried to create some other use for the "thingy" so that you could compensate for some of the loss.  Yep, I've been there too! Some people have drawers stuffed full of these gadgets…and when they really need a specific one, they rummage through the drawers frantically trying to locate the thing so that they can get the job done.  Finally in desperation, they grab some other object in their kitchen drawer, shrug their shoulders and say, "
I guess I'll have to make do this this thingy
." So, you see…the sad truth is, most kitchen gadgets get quite lonely and neglected. I'm a simple kind of gal though…I like simple, timeless gadgets that don't take up much space; you can depend on them like you depend on your house slippers…they serve their purpose and they give you a nice, homey feeling.
Some of my favorite kitchen gadgets are:
1. Kitchen timer (It's uses are limitless…beyond the kitchen!)
2. Handheld grater (Great for cheese, but you can also shred the black bottoms off of those burnt biscuits! lol)
3. Cleaver (Get's the job done fast! lol)
4. Egg Beater (Quickly mixes my batter and it's so fun to use!)
5. Wooden spoons (Maybe these don't qualify as gadgets, but I love collecting them!)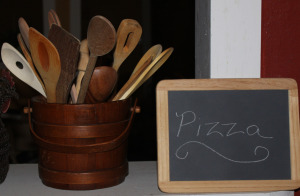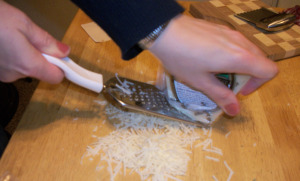 So what are your favorite kitchen gadgets?  Please do share!
]]>

<![CDATA[