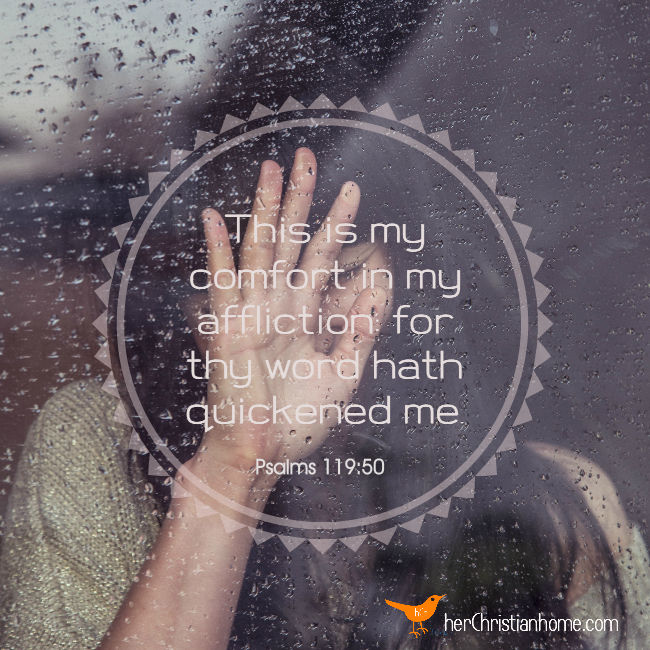 I want to speak directly to you, my friend, the one that's hurting right now… Sometimes trials and sorrows bring so much pain that it hurts to take the next breath. Is it worth even getting out of bed to face another day? What may be even worse, is if you cannot share this burden and hurt with others. You have no one to cheer you on or give you a hug and say, "Keep going!  I'm praying for you!"
It can be such a lonely feeling. Those tears that you have to hide…
But God sees those tears!  He cares.  He loves you so much that EVEN  IF… Even if YOU had been the only one to exist on this earth…He
still
would have come and paid the price on the cross for your sins so that you could go to Heaven someday. (Remember John 3:16 was written for YOU!)  He loves you that much!
There is hope..
When Hezekiah was deathly sick, the prophet Isaiah gave him the bad news that the Lord said he would indeed die. Hezekiah turned his face to the wall and prayed to the Lord…
I beseech thee, O LORD, remember now how I have walked before thee in truth and with a perfect heart, and have done that which is good in thy sight. And Hezekiah wept sore. – II Kings 20:3
Before Isaiah had even gone out of the middle court, the Lord spoke to Isaiah…
Turn again, and tell Hezekiah the captain of my people, Thus saith the LORD, the God of David thy father, I have heard thy prayer, I have seen thy tears: behold, I will heal thee: on the third day thou shalt go up unto the house of the LORD. – II Kings 20:5
This Bible story encourages me in many ways:
1. Hezekiah had walked with the Lord.. and God answered his prayer because of this.  We need to keep walking with the Lord. Don't quit. God will bless your efforts to stick in there.  Pray.  Read your Bible. Attend church faithfully.  Keep doing what is right to do.
(If you've messed up… Get back up and walk again…. Keep getting back up!)
2. Hezekiah prayed. This shouldn't be our last strategy out of a desperate situation.  It's the BEST strategy…so start praying immediately and keep praying. God hears your prayers! 3. God saw Hezekiah's tears. God is no respecter of persons.  He loves us the same. He see your tears.  He sees mine.  Take comfort in that He knows your heartache; He EVEN knows the exact number of hairs on your head
(Matthew 10:30)
… and He sees every tear that falls. 4. We see that God can change His mind.  At first, Hezekiah was doomed to death.  The next thing we know, God has spared his life. Sometimes we feel hopeless in trials and terrible situations.  When we pray, we know that we have a God who can do ANYTHING. God can do anything — but FAIL!  We certainly want God's will for our lives because His will is THE BEST… He has our BEST interest at hand. Don't quit. Keep Praying!
Stay in God's Word because in His Word you will find comfort. (Psalms 119:50)
Continue on… God bless you,

P.S. If you would like to submit an anonymous comment below… I will pray for you.  I don't have to know who you are.  But I want to pray for you.

If you have time, listen to this sweet song. 

[SONG: Does Jesus Care]

]]>

<![CDATA[