Weight Loss with Beans & Weekly Motivational Pep Talk  (plus, Healthy Recipe of the Week)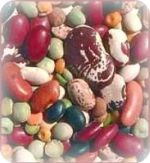 Finally, I'm through with the introduction of my weight loss series. (You're probably relieved as well as I am because I hate talking about myself.)  Now I'm going to focus on explaining some positive benefits of various superfoods and hopefully encouraging you to keep on track each week.
*To view previous weight loss topics click here.
Recent research statistics have shown that those who ate beans weighed an average of  6.6 pounds less than those who didn't eat beans EVEN though the bean consumers ate around 200 extra calories daily than the non bean-eaters.  That's a pretty good reason to eat beans right?
The reason for the positive results above are mainly due to the fact that beans are high in fiber, and fiber increase is associated with weight loss.  Since beans are low cost and quite affordable, there's really no excuse not to hunt down some tasty recipes that will allow you to include more beans in your diet.
Here's some more positive points to ponder about beans:
*plant-based source of important vitamins, minerals and phytonutrients
*protects cell walls from oxidation which protects your overall health & keeps metabolism in balance.
*excellent mix of complex "good" carbs & protein warding off hunger; makes you feel full and satisfied.
*takes long to digest providing an excellent source of long-lasting energy.

*low in fat and calories
Weekly Motivational Pep Talk: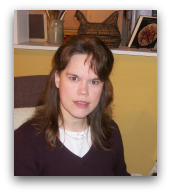 Find some extra activities that you enjoy doing that require physical moving around.  Doing a little of "something" is better than doing absolutely nothing!  Our modern conveniences have given us a much cushioned environment that allows our metabolism to become sluggish.  We must make extra efforts to exercise our bodies.  If you absolutely hate exercise, make a goal that you'll get up and move around to do something that requires activity at least 3 times each day.  For example, in the morning, run up and down your steps 5-10 times…ANYTHING that will get your heart pumping a little.  Go…go…go!!!!
(Go ahead and comment below to update us on your goals and accomplishments!  I would love to hear from you!)

Healthy Recipe of the Week:
Basic Lentil Soup (my favorite lentil recipe; I usually double it)

Combine in kettle:
1/2 lb. lentils
6 cups water
Cook 30 minutes or until tender.
Add:
2 carrots, chopped or sliced
1/2 c. sliced green onions
1 clove garlic, crushed
1 & 1/2 cup of tomato juice
1/2 c. minced parsley
1 T butter
1 & 1/2 tsp. salt
dash pepper
1/2 tsp. dried oregano
Bring to boil, reduce heat and simmer until carrots are tender.
Options:
Add some cubed turkey ham
Double the recipe and freeze half.
Recipe Source:
More-With-Less Cookbook : Suggestions By Mennonites on How to Eat Better and Consume Less of the World's Limited Food Resources
*Another recipe to consider ~ Red Lentil Soup with Garlic
=======================================================
For further individual study:
Research statistics & nutritional excerpts on the superfoods that promote
weight loss have been taken from:
The Superfoods Rx Diet: Lose Weight with the Power of SuperNutrients

=======================================================
Disclosure: This post contains Amazon affiliate links.