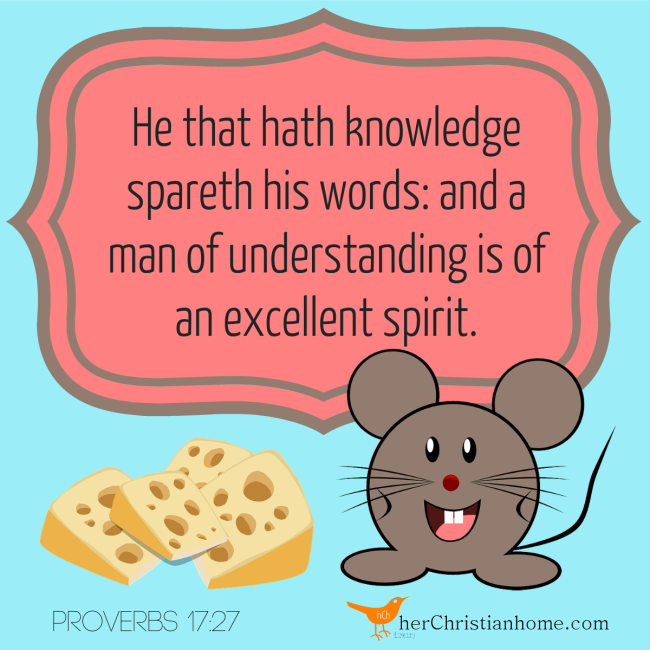 One of my favorite stories from the Bible is about Joseph.  His good attitude in times of difficulty is outstanding…and such an example for us.
As you remember, Joseph's brothers sold him into slavery…and his good attitude brought him up the ladder until he was in charge of over all the household maintenance for his master.
He was wrongly accused, and then thrown in prison…and again his good attitude brought him up the ladder until he was in charge of all the other prisoners.
Eventually, every step brought Joseph closer to the purpose God had for his life…as he became second in command next to Pharaoh. God used Joseph to preserve and save his family during a time of famine.
Just a thought…
I wonder what opportunities we've missed out on because of our lousy complaining spirit?



In case you think it's just pure "luck" that this lot was handed to Joseph… consider another Bible hero… Daniel.
I love the story of Daniel, too!  You will find no complaining spirit in him as he is taken captive at an early age…probably around 15 years old. He is forced into training and service for the Babylonian government. Yet, this man of conviction and faithfulness to God… rises to the role of statesman and counselor of kings.
It wasn't just Joseph's or Daniel's hard work or their talent that brought them upward…I believe their attitudes made a huge difference. The work they did proved better because of their good attitudes. They earned favor of those around them become of their excellent spirit. [Daniel 6:3] God blessed them because of their excellent spirit.
What's your attitude and spirit today?  If you had to give yourself a report card, would you pass or flunk?



I know I'm convicted when I read of the great characters of our Bible heroes.  A grateful spirit is the place to start. Being thankful for all things that God has allowed in your life is His will for you.  [I Thessalonians 5:18]
Sometimes we just need to shut our complaining mouths and be thankful. One that listens more than he/she speaks has more knowledge….and one that has wisdom from God has more understanding….and a grateful heart….and an excellent spirit!
God bless your week ahead!
He that hath knowledge spareth his words: and a man of understanding is of an excellent spirit. Proverbs 17:27