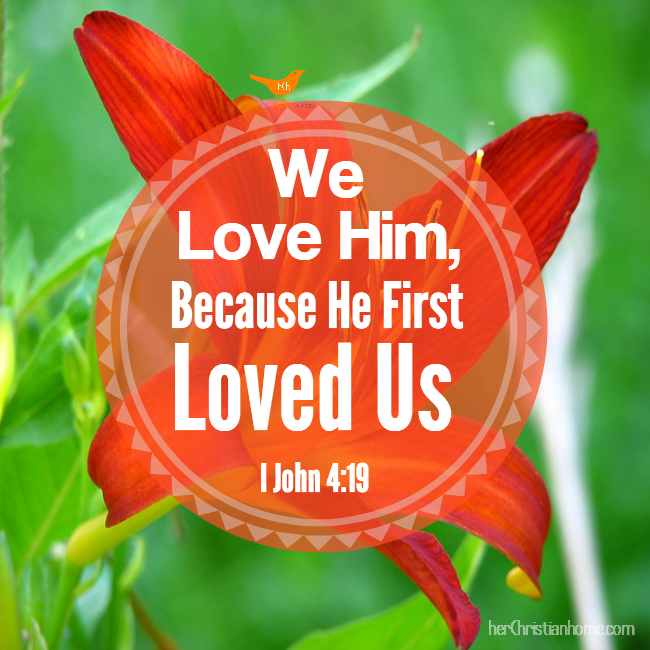 I'm sure thankful for God's love and His daily mercies. Aren't you?!?
I've made (and still make) so many mistakes a long the way.
But I'm so encouraged by what God has said in His Word, "for He knoweth our frame".  He knows I'm going to mess up. That's not an excuse to stay on the wrong path, but it's certainly God's merciful way of letting me know that He realizes I'm not perfect.  I need HIM everyday!  And YOU need HIM everyday.
Don't start your day without Him!!! 🙂
Here's some verses that surely encourage me…
The LORD is merciful and gracious, slow to anger, and plenteous in mercy.

– Psalms 103:8

Like as a father pitieth his children, so the LORD pitieth them that fear him.

– Psalms 103:13

For he knoweth our frame; he remembereth that we are dust.

– Psalms 103:14

We love him, because he first loved us.

– I John 4:19
Here's a little poem I wanted to share with you…
Would I Trade?
If God treated me as I treat Him,
If He turned the tables on me;
If He thought of me as I think of Him,
Just how satisfied would I be?
If He gave to me as I give to Him,
And gave it as willingly;
If He lived for me as I live for Him
I wander — would it please me?
-Eva Kouri Solomon