New Product Presented by herChristianHome.com
Struggling to keep yourself organized?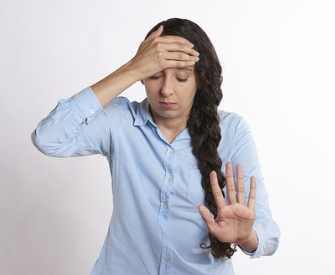 Personally, I find "Paper" planners the perfect solution to keeping myself organized.
There's just something relaxing and calming about writing and planning on paper. There's some GREAT advantages to using paper…
It's the personal touch of paper — and the rhythm & serenity of writing on it.
No waiting to load (like electronics)…Instant access as soon as you open your planner
No worries about data and updates being lost
No worries about recharging your phone before you can see your agenda
Creating your own personalized planner notebook is now easy!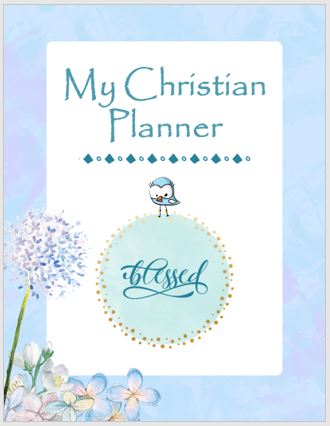 Customizable & Fun Planning….
You can mix and match by printing out ONLY the planner pages that you want. You can put them in whatever order you like.
About Christian Planner – Printable Pages
Digital files include three PDF versions: Colored version, Greyscale version and Black and White
19 Planner Pages included:
My Daily Journey, Coming Up This Week (1), Coming Up This Week (2), Today is Here, Let's Tackle the Day, Family Activities, Family Bible Study Plan, Today's Bible Reading, Bible Class, Sermon Notes, Monthly Tithes & Donations, Where the Money Goes, We Volunteer, Insights, Reflections, Thoughts & Reflections, My Vision Board, Sketch & Doodle, Let's Eat!, Cover Pages
Just $2.50!
CLICK HERE TO GRAB YOUR CHRISTIAN PLANNER PAGES BUNDLE NOW
Preview: Colored Version: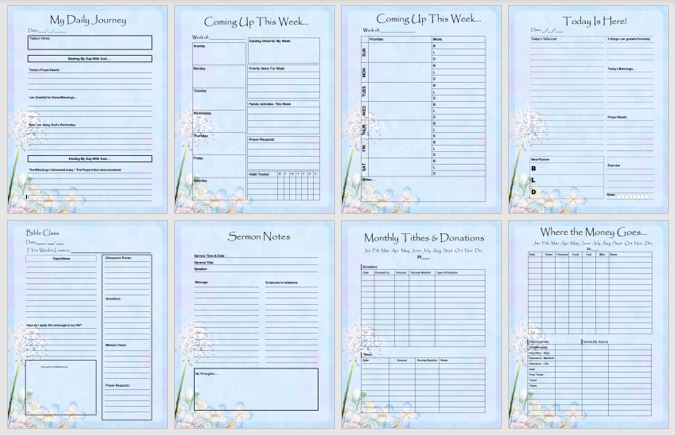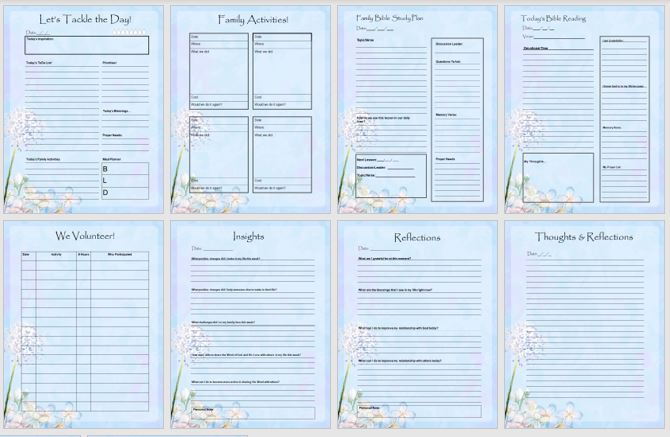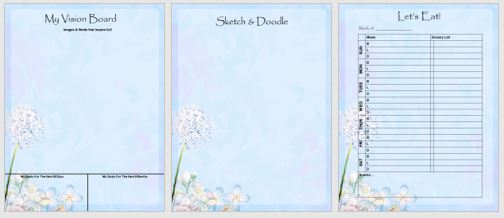 Preview: Black & White Version for Budget Printing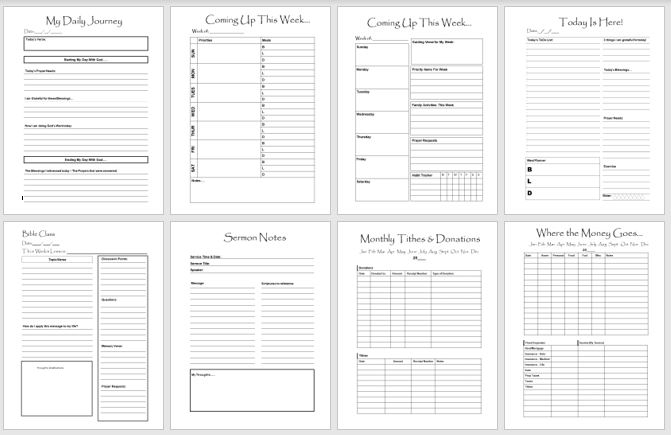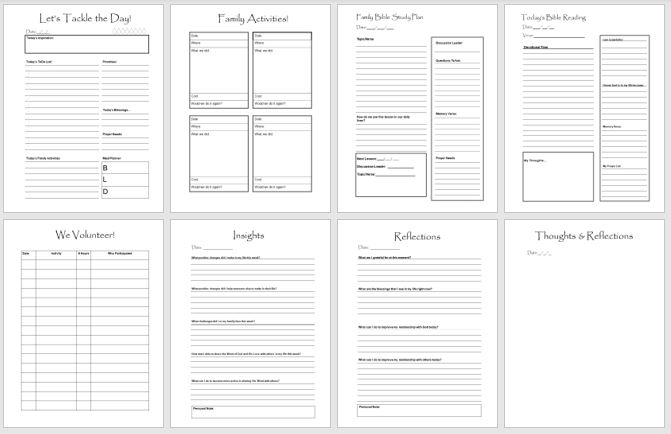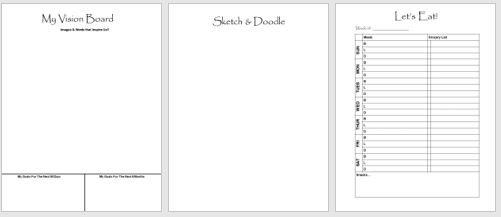 Only $2.50! Use it over and over again!