"She will do him good and not evil all the days of her life."  Proverbs 31:12
Most ladies love romance, and we often long for our hubby to be a little more romantic.
I feel blessed that my hubby IS a romantic sort of fellow.  Is he romantic every day?  No.  But, I have to give credit due where it's due.  He is indeed a great romantic guy.  In saying that, at other times, he's not so great at romance.
We don't have to settle for boredom in marriage.  We should find ways to enjoy each other just as when we were dating.  Sometimes we wives can spark a little fire…and start the romance ourselves.  There's not a thing wrong with that!
Here's 8 ways to stir up romance with your hubby….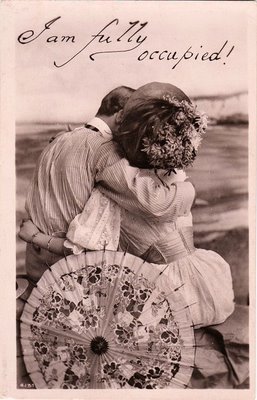 1. Spend time together – Walk hand in hand in the park, share a milkshake, go out to lunch for a simple hamburger,  talk about your deepest desires in life.
2. Touch – Touch is important. A simple kiss. Cuddling…  Lay in his lap while watching TV. Simple caresses can put you in the romantic mood long before romance is even on your mind.
3. Share secrets —  I know it's fun to chat on the phone with your close friends and tell them everything, but consider sharing some secrets with your hubby first.  Can't think of anything new to share?  Tell him, "I have a secret to share."  When he asks, whisper, "I love you more than yesterday!"  Okay, so I'm not an authority on romantic lines, but you get the point.
4. Laugh together – There is nothing like laughter to refreshen the soul. Sharing a laugh or special moment with your spouse is even better. Watch a funny movie together.  Tell each other silly knock-knock jokes.  Do something silly like go roller skating. Push each other on the swings in the park.
5. Pray together — You know that old quote, "A family that prays together, stays together"?  Well, when we're close to our Heavenly Father like we should be (which requires staying in touch through prayer) our attitudes are set right, and we'll have a better relationship with each other as well.
6. Think about him — I have to say this is a pure gold secret.  Yes, it seems so simple.  But, as busy ladies, we get so wrapped up in all the things we must conquer for the day. When he comes home, we're exhausted and sometimes our attitude is strained too.  Before he comes home, set a little time aside to pray for your hubby. Then, take some more time out to ponder about the positive things you love about your hubby.  Think back on how you felt when you both were first falling in love.  It works!
7. Write love notes — Little love notes can be tucked in his lunchbox, stuffed in his wallet, or placed on his steering wheel.  Sometimes it's the little things that really count.  While at work, he can pull that little note out to read and lift his spirits.
8. Forgive — This can be the hardest thing to do.  But grudges are a huge barrier to romance.  To open our hearts freely and love like we should, we have to forgive.  If it's something that's really hard to deal with, try forgiving just for today.  Ask the Lord to help you today.  Tackle it one day at a time. When you pick up that grudge again tomorrow.  Forgive again, and ask the Lord to help you today.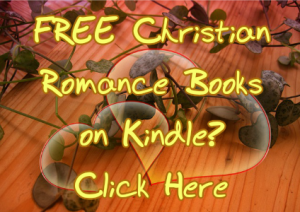 ____________________________________


Christian Woman's Guide to Romance on a Budget… From Rut to Romance
Related articles by other Christian bloggers…