2014 Calendars on Sale Today!
I couldn't resist letting my readers know about this good deal today! I don't know about you, but I
LOVE
a good deal…and I love Calendars….they make perfect little gifts just to say, "
Hey, I'm thinking about you today and I wanted to let you know that I appreciate you.
"  Instead of sending a thoughtful card to someone this week, why not send a calendar since you can snag one so cheap today.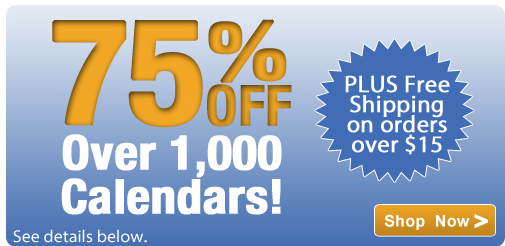 Browse great selections of
SALE

Calendars. Shop Animals, Cats, Travel, and so much more for 2014!

_____________________________________________

*Disclaimer:

I'm an affiliate of the company represented in this offer.  This costs you nothing; it simply means that I may earn a small commission through your sale.  Thank you for your support!
]]>

<![CDATA[