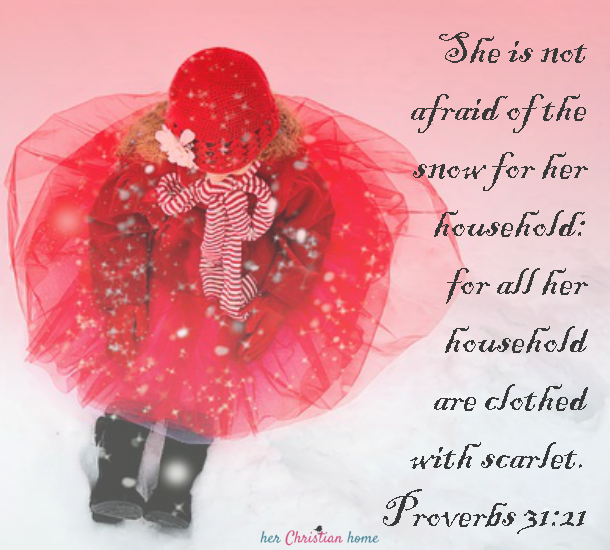 Resolutions have never worked for me, and don't seem to work for most people because by February, most of them are forgotten.
A  resolution is "a firm decision to do or not to do something."  Unfortunately resolutions easily crumble beneath our failing willpower.  Making a resolution to eat no more sweets for the year ahead goes out the door at the next birthday party where you find yourself handed a piece of cake. It's plain to see that it's easy to be swayed one way or the other in deciding that our resolution wasn't so important after all.
This year doesn't have to end the same way with no changes…
We can make positive changes by making specific goals and planning little projects to reach those goals. Now, please don't cringe at the word "goals."  It doesn't have to be so hectic if we plan and prepare.
God's Holy Word does talk to about planning and preparing for change.  The seasons change; our lives continually change.  Planning and preparing is part of the process of keeping afloat in this life.  The sluggard doesn't care about such things.
Proverbs 31:21 says,
"She is not afraid of the snow for her household: for all her household are clothed with scarlet."
The Proverbs 31 Woman planned ahead of time for the change of the season. Snow would come. (Oh, please send me some snow this year, Lord Jesus… I didn't get to see much pretty snow last year. 😉 )  She would have had to make some plans (goals) of what needed to be done ahead of time in preparing for the snow.  This simply cannot be done overnight.  She also saw the importance of preparing… and now she's not afraid.  She's not afraid because she's done the hard work that was needed for the change.
We, too, can be one step closer to being a Proverbs 31 Woman by simply setting adequate goals that will make a difference where it counts most.
Here's TEN things to remember when setting goals and making plans:
Be totally honest.  Don't make goals that you don't really care about. Make goals and plans that really matter.
Keep it simple.  You can overwhelm yourself with complicating your goals or making too many changes at once.  It won't work.
Be realistic.  Don't set yourself up for failure.  Make goals that are attainable.
Set action plans. Your goals will not be reached without an action plan on how you will reach them.
Simplify your life.  Life is busy; without simplifying other areas of your life you may not have the energy or time to reach your new goals.
Form new habits (and work on ridding the bad ones) to make your life better. For instance, having a home for every item in your house and the habit of putting everything back in its home will go a long way to freeing your time and simplifying your life.
Know the "why" for your goals.  Knowing why you want to accomplish your goals will go a long way in staying focused and pushing yourself forward.
Keep your goals in front of you.  Read them daily or no less than once a week.
Pray about your goals.  Make sure God is included with your goals and plans. Ask God for wisdom and help as you conquer your goals.
Learn to establish priorities.  There are times when other things have to be set aside so that you can do the most important tasks.
Now, don't forget to keep yourself motivated….
Read an article each week on how to manage your time, how set and reach goals, etc.
Give yourself little rewards for accomplishing benchmarks (actions that lead to accomplishing your main goals).
Create a visual board to keep you excited about accomplishing your goals. (Use Pinterest or a notebook or a bulletin board, etc.)
Find an accountability partner to give you some pep talks and keep you accountable for actions.
FRIDAY FREEBIE:  Achieving My Goals Workbook Planner