October Events
October 3rd (Saturday) – International Frugal Fun Day
** October 5th (Monday) – World Teacher's Day
October 9th (Friday) – Fire Prevention Day
** October 12th (Monday) – Columbus Day
October 14th (Wednesday) – National Dessert Day
October 17th (Saturday) – Sweetest Day (Recognize someone sweet and special in your life.)
October 21st (Wednesday) – National Pumpkin Cheesecake Day
** October 25th (Sunday) – Mother-in-Law Day
October 25th (Sunday) – World Pasta Day (*Idea: Celebrate pasta with your MIL or send her a gift card to a restaurant.) 🙂
October 31st – Halloween – Carve a pumpkin day
For more fun things to celebrate with your family check this link: http://www.holidayinsights.com/moreholidays/october.htm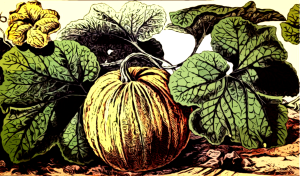 October 2015 Free Printable
Calendar & Birthday Tags

October Focus – Reflecting Back to Cherished Memories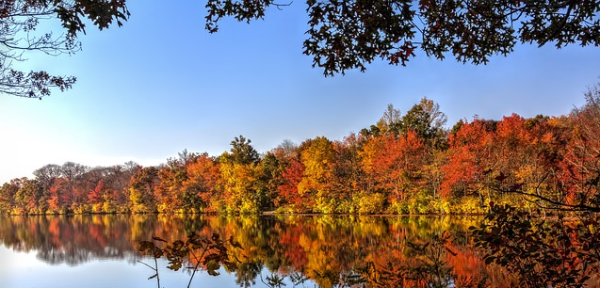 Journaling: A Great Way to Record Memories and Relive Them
If you know someone who is elderly, you may find yourself regretting that you did not ask them about their past sooner. It ends up too late when that elderly person simply can't remember details anymore. Maybe you were just too busy with family or career to ask those questions or record them earlier.
Awareness is important. If you are aware that you would like to do something in regard to journaling an elder''s life story, now is the perfect time. With the internet offering lots of tools, it's easier than ever to record it all.
Why write a journal?  Journaling is a great way to record memories and to relive them. Journaling while you are younger enough offers many benefits.
For example, journaling while you are in your middle age offers you the benefit of looking back while you are still able to recall some of those memories. Your childhood memories can bring lots of laughter, tears, and wonderful moments to cherish.
Journaling also gives you the opportunity to bond with your children and other younger family members. They will more than likely get a kick out of seeing the clothes you wore, the styles that were popular, and probably get a little laugh at your hairstyle 'back in the day'.
If you have children that are old enough to help you in creating a scrapbook or using programs on the internet to create memory books, then look at journaling as an opportunity to match times, places, and dates all in one place while you still remember them.
Journaling is a great way to take some quiet time to yourself as well. Going back to visit your past with fondness is a great way to reminisce and ponder God's goodness and answers to prayer..
If you are journaling with an elderly person, what a wonderful time to bond together. Journaling provides that elder with a sense of accomplishment looking over a life well-lived, those who have gone, and how grateful they are for you and their family and loved ones.
Journaling is not only a great way to record memories and relive past memories, it's also a great way to capture your youth (or someone else's) as a part of history to pass on to the next generations.
Fond memories contribute to a happier life. Recording God's answers to prayers can help you keep your faith strong.  Journaling about the hardships can teach your future generations who read your journal how you made it through difficult times.  It's certainly a way to share your faith with generations ahead.
Journaling is something that you can do in your middle ages or as an older adult, by yourself, or with the help of someone else. Recording special memories and events helps to pass the time and leaves a special legacy for future generations.
Journaling is a great tool to keep your mind young, your body and spirit revived and inspired.

Featured Product: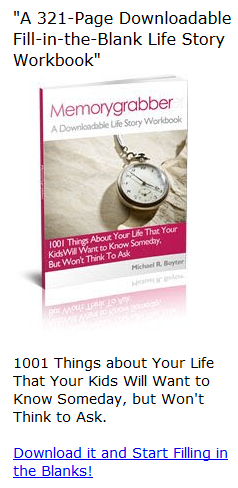 October Shopping – Save Money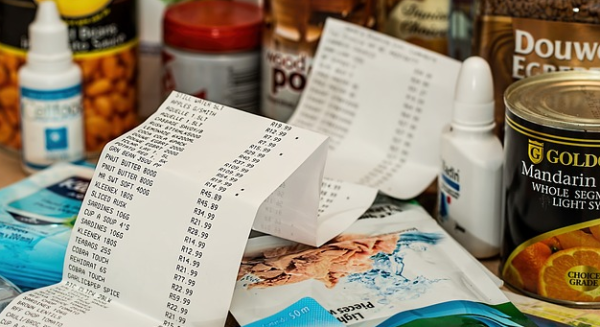 Buying fruits and vegetables in season saves money, and it's also healthier since it's the freshest! 🙂   Here's a list of seasonal purchases for you.  (Of course, what's available in your location may vary.)
October Fruits and Vegetables
Acorn Squash, Apples, Bell Peppers, Berries (blackberries, blueberries, cranberries, raspberries, strawberries), Broccoli, Butter Lettuce,  Cauliflower Cherries, Corn, Dates, Eggplant, Herbs, Figs, Grapes, Kiwi, Lime, Melons (cantaloupe, honeydew, watermelon), Okra, Pears, Plums, Pomegranate, Pumpkins, Squash, Swiss Chard,Tomatoes, Turnips, Zucchini
***Help me perfect this list!  Something missing that you use during October?  Submit your comment at the end of this post.
Best Purchases for October
Air Conditioners, Appliances (except refrigerators), Camping Gear, Cars, Cookware, Denim, Digital Cameras, Gas Grills, Lawn and Garden Items, Patio Furniture, Plants, Toys, Vacuum Cleaners, Wedding Supplies

October Gardening Tips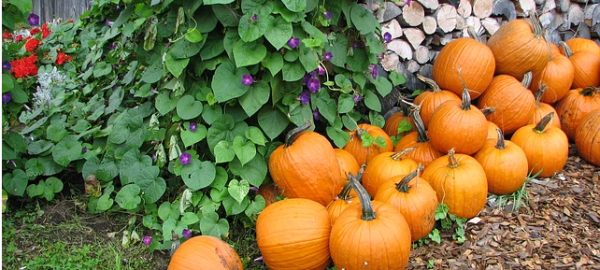 Garden Topics:
I found 10 useful gardening chores to accomplish in October on Amy's blog
(ahealthylifeforme.com)
that I thought would be perfect for this section. Click below to read them if you're a gardener.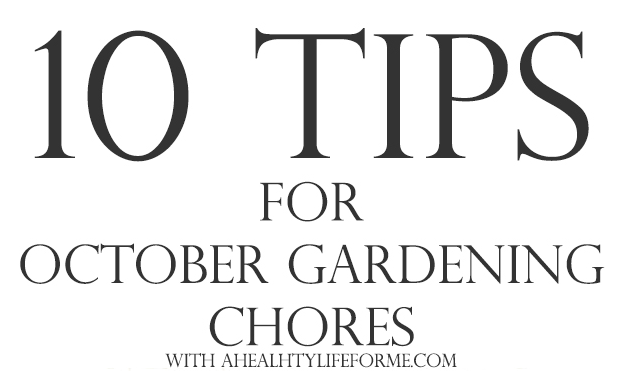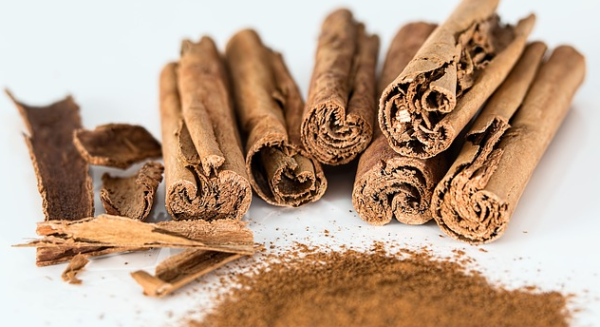 ————————————————-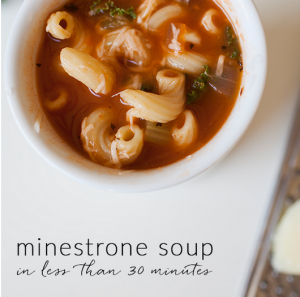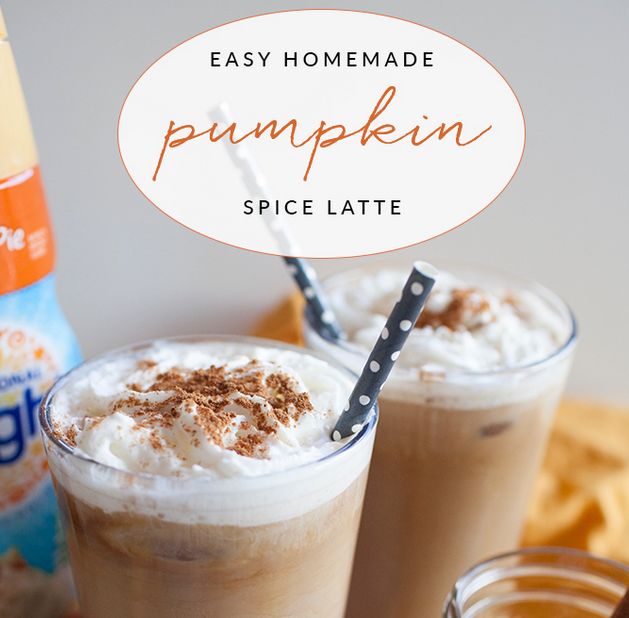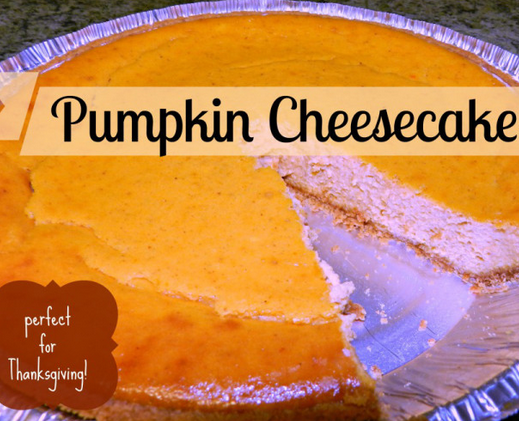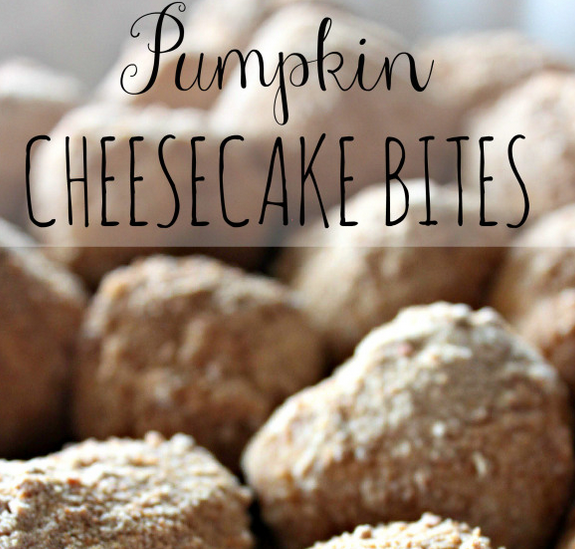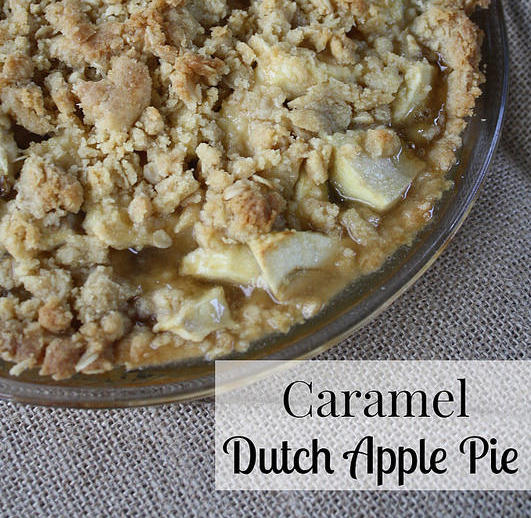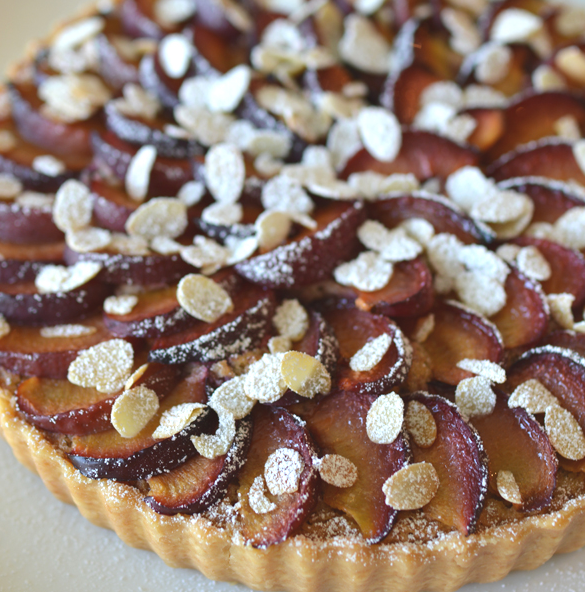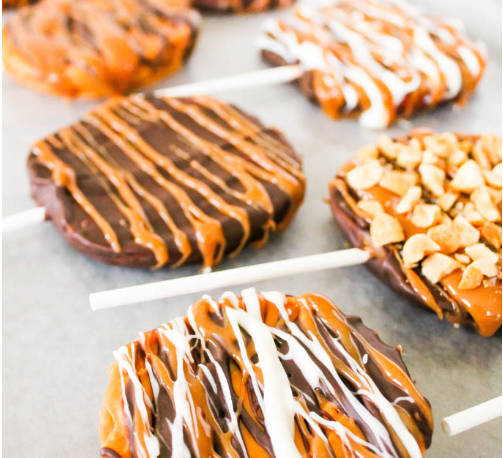 October Super Easy Projects & Craft Ideas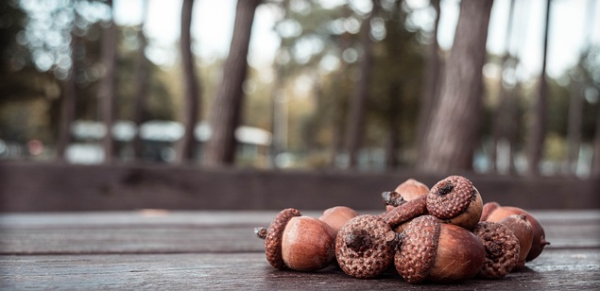 How about some bling + pumpkin?   So cute don't you think?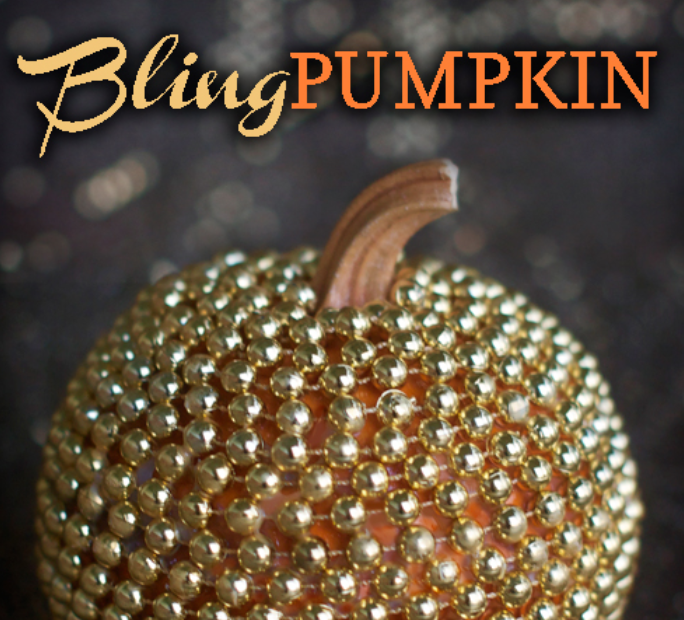 Here's a little charming project to do with your children…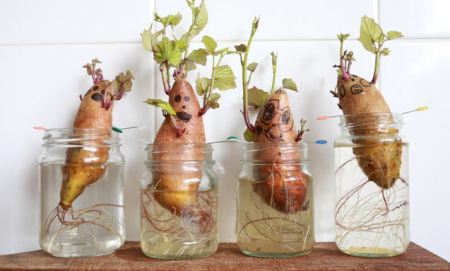 Not much time to decorate?  Create a simple centerpiece with a vase, sticks, twigs and tiny pumpkins!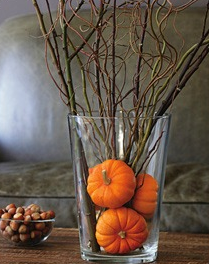 October DIY Corner – How to Make Your Own Homemade Butter (Video)
https://www.youtube.com/watch?v=h_G6WNSH7nQ

October – Cleaning Projects for the Fall Season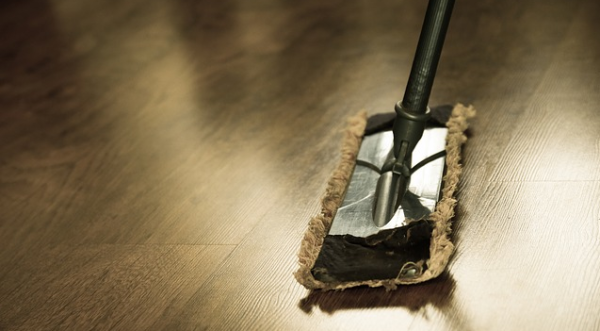 Cleaning Projects for the Fall Season

October Health Focus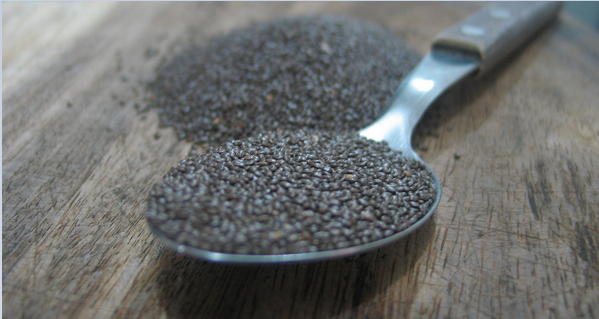 Health Benefits of Chia Seeds
These tiny chia seeds are surprisingly powerful and chocked full of vitamins and minerals and are easy to add to our everyday diet. They're being used in cooking, added to beverages, used in baked goods, salads, and so much more.
Chia seeds are an excellent source nutrients and antioxidants, and they come with a long list of health benefits for you.
Take Notice the Great Nutrition Value of Chia Seeds
These little seeds come with a variety of superpowers that can target various health issues. They can help reduce certain discomforts, prevent problems, and even reduce the risk of certain health concerns when used correctly.
The following are just some of the nutritional values of chia seeds:
1. Essential Omega-3 and Omega-6 Fatty Acids
Chia seeds are a good source of Omega-3 fatty acids, which are vital polyunsaturated fats. Due to the chia seed's lipid profile, which is composed of about 60% omega-3s, or 4915 mg per ounce, they are one of the richest plant sources of essential fatty acids.
Specifically, they're a great source of alpha linolenic acid, also known as ALA. The omega-3s in chia seeds are great for helping reduce inflammation and high cholesterol, and can greatly enhance ones' cognitive abilities and performance.
Practical use:  Many students add these seeds to teas and water to help them stay focused and alert for their rigorous studies.
They also contain 1620 mg Omega-6 fatty acids per ounce, a wallop of goodness for heart health.
2 Antioxidants
A good source of antioxidants, chia seeds help to protect the body from free radicals, cancer, and the negative effects of aging.
*Due to the volume of antioxidants found in chia seeds, they are incredibly durable and have a long shelf life. Chia seeds can last up to two years without refrigeration—but you'll likely use them long before that!
3. Fiber
Fiber is great for keeping the bowels regular, lowering cholesterol, reducing inflammation, and keeping you full after a healthy meal.
Chia seeds contain a lot of fiber, coming in at about 10 grams in just 2 tablespoons of the seed. Many people find it hard to get the recommended amount of fiber into their daily diet, so chia seeds are an easy way to add this nutrient in healthy doses.
4. Lots of Minerals
Just two tablespoons of chia seeds include up to 18% of the DRI for calcium, 24% for magnesium, 35% for phosphorous, and up to 50% for manganese.
These nutrients are highly important for helping the body fight against hypertension as well as maintain a healthy weight. They are also imperative for a part of DNA synthesis and energy metabolism, ensuring that you have enough energy to get through your day.
Take Notice of the Great Health Benefits Chia Seeds
In addition to the nutritional value of chia seeds, they also come with a number of health benefits. These include the following:
1. Regulating Blood Sugar
Blood sugar is responsible for one's energy. When blood sugar is low, people can feel lightheaded, sluggish, and very weak. When blood sugar is high, it can lead to serious problems.
Chia seeds are handy for regulating the body's insulin levels by reducing insulin resistance as well as decreasing uncharacteristically high levels of insulin in the blood. This leaves you feeling alert and energized.
2. Easily Digestible
Chia seeds can be digested whole unlike other high fiber, high omega-3 seeds such as flaxseed. Due to this, chia seeds are much more versatile and can be added to different dishes a number of different ways.
Flaxseeds and the like must be ground for the individual to experience their full health benefits, but chia seeds can be eaten, drunk, and digested entirely whole and still offer the same amount of nutrients and minerals.
3. Keeps You Full
One of the main problems of dieting is not feeling full or satiated. Many people cheat on their diets or simply struggle because the foods they're eating do not contain enough protein or fiber to keep them full and focused and they find themselves feeling hungry and experiencing cravings. Chia seeds offer satiety, which helps you lower food cravings between meals. Due to the "gelling" effect of chia seeds when mixed with water, tea, or other liquids, they help you to feel fuller for longer.
4. Gluten-Free
For those who are on a strictly gluten-free diet, there's no worry of cutting chia seeds and their amazing health benefits out of your routine. Chia seeds have absolutely no grains or gluten, so they can be added to your gluten-free diet without worry.

Featured Product: (My amazon affiliate link)

]]>

<![CDATA[