Need some more pep in your step?  Some more spring in your walking?
"Spring in your step" can be defined as having a confident, energetic demeanor. People with "spring" tend to be cheerful, too.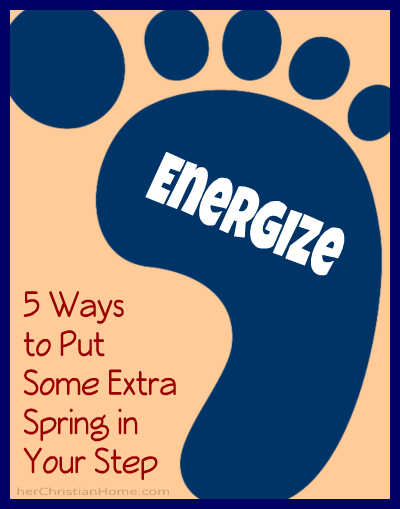 Here's five ways to put some spring in your step — and get energized:
1. Get Plenty of Sleep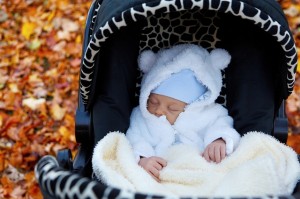 Energy and focus starts with a good night's sleep!
Stick to a set time to get into bed each night and turn the lights out. Starting the day well-rested helps you feel inspired and motivated because you have more energy to carry out your plans. And it's easier to focus when you don't have a sleepy brain.
Watch this short video segment:  "Get More Sleep — 8 Do's & Don'ts of Healthy Sleep"

2. Regular Exercise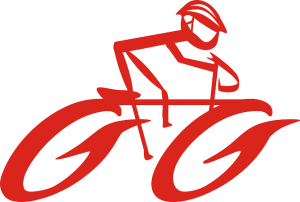 Make a commitment to exercise regularly even if it's just a couple of times a week!
Find something you actually like doing a bit. (I love bicycling or a nice walk). If you want to start slowly, that's absolutely fine – it's better to start slowly than not start at all. Again, something is better than nothing and consistency is important if you want to see results.
A great place to begin is with just 20 minutes of brisk walking. If you need to, break it up into 5- or 10-minute increments, walking slowly in between. Just get a regular habit of doing that for about two weeks, then try to start going 30 minutes for the next two weeks.  Aim for 40 minutes at a time for the second month and on.
*Resource – Find 5 Minute Workouts Here:  http://saynotodieting.com/category/easy-exercises/
3. "Spring" Cleaning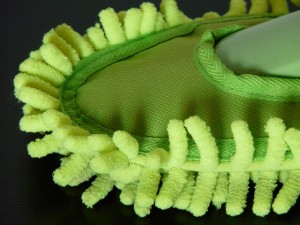 Just getting a corner of the house or office cleaned can help you feel accomplished and refreshed!
Regardless of the time of year, doing some cleaning puts spring into your home and step. Maybe it's washing a piece of furniture or tidying up a corner full of papers and miscellaneous objects. Go ahead and tackle one of those organizing, cleaning-out kind of projects!
*Resource – Spring Cleaning Checklist: http://www.imperfecthomemaking.com/p/thorough-spring-cleaning-checklist.html
4. Redecorate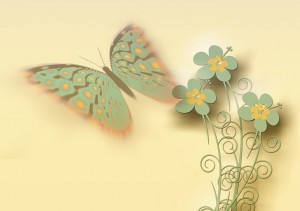 Changes make you feel refreshed and get you motivated to accomplish other things!
You don't have to do anything major (of course, you can if you like) — you can just make a few changes here and there.
Maybe put some fresh flowers around the house, or change out your wall art. If you have area rugs, put down a different one. Change the throw pillows on the furniture or new curtains. Try something new. If you feel inspired enough — freshen up with some paint touch ups.
*Resource:  Pinterest is a perfect place to collect some "Pinteresting" ideas for decoration. 
Follow me on Pinterest here: http://pinterest.com/herhome/
5. Find Opportunities to Energize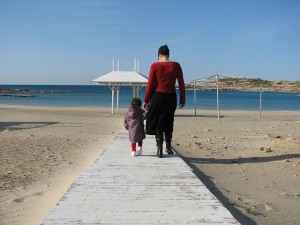 Be on the lookout for opportunities to exercise, eat healthier, and other little lifestyle pick-me-up!
More action definitely puts an extra spring in your step… 10 minutes here and there accumulates progress.
Always be aware of how you can make an event or activity healthier and more interesting. Running errands? Park far away from the entrance on purpose. Is it raining out? Put on rain boots and a raincoat and go walking. Just approaching life in this way can help foster a more energetic, outlook and keep life interesting.
*Resource:  Here's 20 Tips to Get More Active:  http://www.hsph.harvard.edu/nutritionsource/tips-for-getting-exercise-into-your-life/
__________________________________________
More and more people are taking home repairs into their hands. How about you? Certain jobs don't necessarily require the needs of a professional. DIY repairs are more cost effective and can make you a handy person to have around. Find out about the types of home repairs you can possibly do with Black & Decker  — The Complete Photo Guide to Home Repair.
The first thing many of us do when something breaks is to call the plumber, mechanic, electrician or other specialist. True, unless you are trained to work with electricity, it is best to leave complicated jobs to the professionals. All work around electricity doesn't require that level of expertise like installing a ceiling fan or replacing a light switch or installing a dimmer switch. As long as you follow a few instructions home repairs don't have to cost as much as they otherwise would.
When you purchase this book, you'll find over 2,000 illustrations to help you complete about 350 projects in your home. Find out what tools and materials you need to prepare for each job. For home repair, don't start without it.
Check it out here:  Black and Decker — The Complete Photo Guide to Home Repair
_________________________________________
*Disclaimer: Affiliate links are used on HCH.  Thank you for your support!