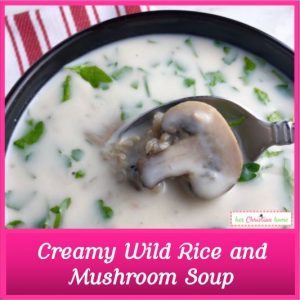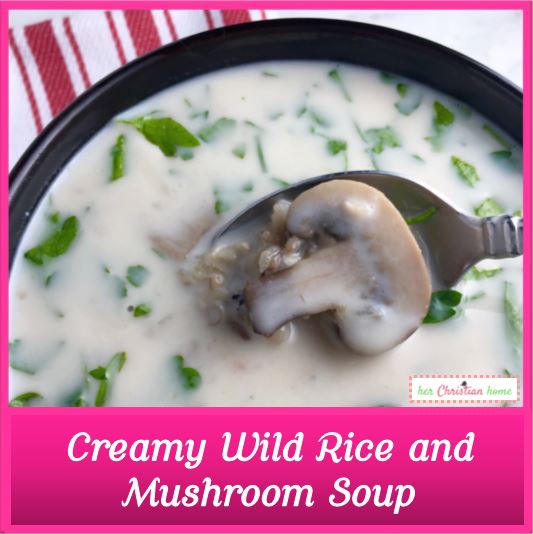 In my household fall and winter meals are almost all soups because (1) they're usually easy to make, (2) soups allow you to sneak in extra vegetables, (3) cooking soups help to warm the house while it's cooking, (4) soups warm your body, and (5) soups make yummy leftover meals.
This satisfying, earthy soup is so warm and comforting. The wild rice is filling, while the finely minced and chopped vegetables give the soup a more consistent flavor throughout.
**Some of this soup's "creaminess" comes from pureed cannellini beans, but to reduce carbs, I suggest instead to puree a head of steamed cauliflower with a little chicken broth or vegetable stock.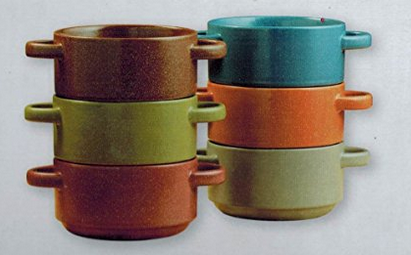 Creamy Wild Rice and Mushroom Soup
Recipe Notes
Prep time: 20 minutes
Cook time: 3-8 hours
Serves: 4-6
Ingredients:
1 c. multi-color wild rice blend, uncooked*
1 small white onion, roughly chopped
3 stalks celery, roughly chopped
2 large carrots, peeled and chopped
3-4 cloves garlic, peeled
12 oz. fresh mushrooms, washed, divided
1 15-oz. can cannellini beans, undrained**
1 whole bay leaf
2 t. garlic powder
6-8 c. vegetable or chicken stock, divided
Salt and black pepper, to taste
½ c. half and half, tempered
¼ c. fresh parsley, finely chopped
Tips:
*For best results, use a multi-color wild rice blend. Black rice will turn purple when the cream is added.
**For less salt, rinse and drain the beans before pureeing them with a little water.
To prevent curdling, avoid stirring cold dairy products directly into the hot soup. To temper the half and half, add a couple spoonsful of the hot soup to it before stirring into the slow cooker crock.
Directions:
Rinse the wild rice under cold running water until water runs clear. Let drain and transfer to a 5 or 6-quart slow cooker crock.
Add onion, celery, carrots, and garlic to a food processor and pulse until very finely minced and transfer to slow cooker crock.
Add 8 oz. mushrooms to food processor and pulse until finely chopped. Thinly slice remaining mushrooms and add to slow cooker pot, along with the finely chopped mushrooms.
Puree cannellini beans until smooth and pour into slow cooker crock with other ingredients. Add bay leaf, garlic powder, and 6 cups of vegetable stock. Season with salt and black pepper, to taste, and stir to thoroughly combine all ingredients.
Cover and cook on high for 3-4 hours or low for 6-8. Actual cooking time will be varied by individual slow cooker, so check for doneness after 2½ hours (or 5½ hours for low) and adjust cooking time accordingly. (The rice should be tender, but not mushy, when finished).
When cooking time is complete, remove bay leaf and discard. Add tempered half and half, chopped parsley, and additional vegetable stock, if necessary, to achieve the desired consistency. Stir to combine thoroughly.
Season with additional salt and black pepper, to taste, and serve immediately. Enjoy!