Happy 4th of July
!"
Note:
You can find lots of ideas for the day of celebration here: 
4th of July Decorations, Food and Activities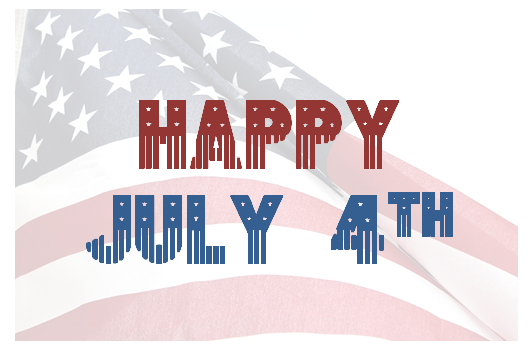 I want to wish my friend, Brenda Booth, a Happy Birthday!
(Her birthday is on July 4th!  Makes it easy for me to remember. hee hee!)
We're grilling some hamburgers, but if you're looking for something
super simple
to make…
How about trying "Crockpot Chicken Tacos"?
Crockpot Chicken Tacos – Recipe
6 boneless, skinless chicken breasts 1 tablespoon chili powder 1/4 teaspoon garlic powder 1/4 teaspoon onion powder 1/4 teaspoon crushed red pepper flakes 1/4 teaspoon dried oregano 1/2 teaspoon paprika 1 1/2 teaspoons ground cumin 1 teaspoon sea salt 1 teaspoon black pepper 1 (16 oz) jar salsa flour tortillas (6 inch)
Directions:
In a small bowl, add the seasonings and stir well. Then add the salsa and stir again. Place the chickens breasts and remaining ingredients into a crock pot and stir until the chicken breasts are coated evenly. Cover the crock pot and cook the chicken on low until it's fork-tender. It will also shred easily when it's thoroughly cooked. This will take around 6 hours. You could also cook it on high for about 4 hours. Shred the chicken and return it to the crock pot. Heat the tortillas according to the directions on the package. Divide the chicken evenly among the heated tortillas and then top them with whatever toppings you enjoy.
Cooking & Recipes from the web…
]]>

Please help share my content:

<![CDATA[Hope your week is going Fantastic!  I want to wish you a "