"Sow to yourselves in righteousness, reap in mercy;

break up your fallow ground: for it is time to seek the LORD

, till he come and rain righteousness upon you."

Hosea 10:12 kjv
Today is the last day of my 4o Day Prayer Challenge which included focusing more on prayer and blogging about prayer here at HCH.  But, today is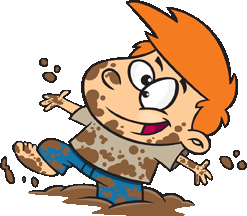 not the end of my prayer journey, but rather, the beginning.  I've learned a lot by centering my focus on one area of my life that needed more attention.
In our busy society, it's hard to stay focused; we have so much going on in our lives.  Try challenging yourself to focus on one area that needs improvement for 40 days.  It can be habit changing as well as life changing!
Hosea 10:12 was a verse that I went over in my Bible reading this morning.  It really stuck out in my head and I felt burdened that this is was the topic that the Lord wanted me to present today.
What does is mean to "break  up the fallow ground"?
"To break up the fallow ground, is to break up your hearts, to prepare your minds to bring forth fruit unto God. The mind of man is often compared to the ground in the Bible. The Word of God is the seed sown there, the fruit representing the actions and emotions of those who receive it. To break up the fallow ground therefore, is to bring the mind into such a state that it is fitted to receive the Word of God. Sometimes your hearts get matted down, hard and dry, until there is no such thing as getting fruit from them until they are broken up, and mellowed down, and fitted to the Word. It is this softening of the heart, so as to make it feel the truth, which the prophet calls break up your fallow ground."  (Quoted from sermonindex.net)

*Read more on this topic from the source: http://www.sermonindex.net/modules/articles/index.php?view=article&aid=579
After I read the defining text above while doing some research, I understood why this phrase stood out to me so much this morning.  At the end of this month we begin a revival.  I need to start praying right now for that revival!  You see, our hearts can have no revival without our hearts becoming tender to receive God's Word in order to make some real "heart" changes that need to be made.
Today, I encourage you to pray for revival in yourself, your home, your church, your city / town, your country — I'm praying for revival in America!! Revival can happen, we need to earnestly pray about it!  Will you pray with me?
Pretty video (song), "Break Up My Fallow Ground"

Continue in prayer (I Thessalonians 5:17)!
God bless your day ahead,
Rhonda White