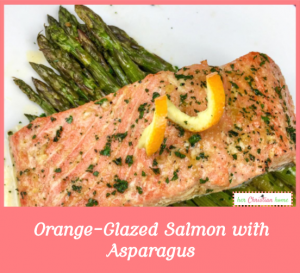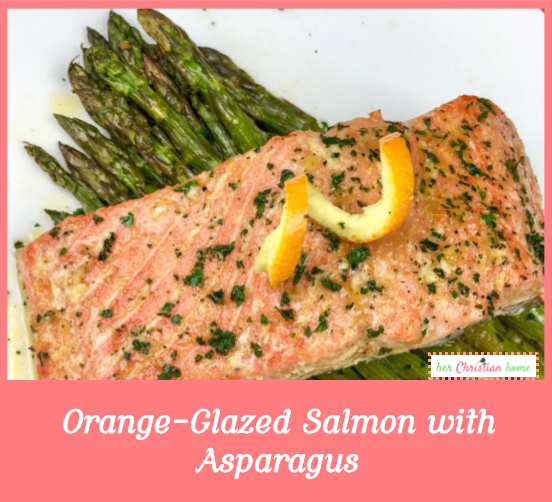 My hubby and I absolutely LOVE salmon. I usually only plan to make it when it's on sale or clearance because it can be costly.  It makes a great choice for a
"date night at home"
type meal.  It can certainly still be cheaper than dining at a restaurant.
Side note: If you've never made Salmon because you're afraid of messing it up, put your fears to rest. One BIG reason I like making Salmon so much is because it makes such a simple, easy meal — with barely any hassle!
I was so impressed the first time I made it, I felt like kicking myself that I hadn't done it before. LOL You can find tons of recipes with various seasoning suggestions and many "how to bake salmon" videos on YouTube.
[*SUPER SIMPLE SALMON:  Lemon juice, sea salt & pepper with a little parsley sprinkled on top is one of my favorites!]
Quick nutrition benefits of salmon: Vitamins: B3, B5, B6, B12, D, Selenium, Omega-3 fatty acids, Protein, Phosphorus, Iodine, Choline, Biotin, Potassium
Spiritual Morsels: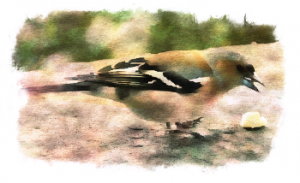 Every TOMORROW has two handles.  We can take hold of it with the handle of anxiety or the handle of faith.
Be careful for nothing; but in every thing by prayer and supplication with thanksgiving let your requests be made known unto God.  Philippians 4:6 (KJV)
About Today's Recipe Share…
This quick and easy one pan dinner is the perfect healthy weeknight meal. From start to finish, you can have this delicious, complete meal on the table in less than 25 minutes!
Featured Product

: (My referral link)

————————————————————————————-
Orange-Glazed Salmon with Asparagus
Recipe Notes
Prep time: 5 minutes
Cook time: 15-18 minutes
Serves: 4
Ingredients:
4 6-oz. each salmon filets, preferably wild-caught Alaskan
3 TB fresh orange juice
2 tsp honey
3 TB extra virgin olive oil (or coconut oil)
2 TB balsamic vinegar
2 garlic cloves, finely minced
1½ lb. asparagus, tough ends removed
Sea salt and black pepper, to taste
Directions:
Preheat oven to 400°F and line a large, rimmed baking sheet with a piece of parchment paper or a Silpat® baking mat. Place the salmon filets skin side down in the center of the baking sheet and set aside.
In a medium bowl, whisk together the orange juice, honey, olive oil, balsamic vinegar, and garlic. Generously season with salt and black pepper, to taste, and brush over the salmon.
Add the asparagus to the bowl with the orange juice mixture and gently toss to combine. Season with additional salt and black pepper, to taste.
Arrange asparagus around the salmon filets in a single layer and place sheet pan in pre-heated oven. Bake for 15-18 minutes, or just until the salmon is flaky and the asparagus develops a bit of color, being careful to not overcook the salmon.
Remove from oven and serve immediately. Enjoy!