This is my first time to do a product review on a piece of clothing.  I was certainly excited about receiving this item from Cleo Madison, and I want to thank them for the opportunity to do the review and for the pretty skirt.
Truthfully, I wanted to do photo shots OUTSIDE with beautiful, complimentary scenery.  Unfortunately, the weather was extremely cold and I could not endure the coldness because I was under the weather.  For plan B, I asked my middle son to snap a few shots inside my church after services. So, I'm sharing those with you today. 🙂
The skirt I chose, the Annie Floral Skirt, has a very nice, soft texture.  I'm a "texture" person, and so I loved and appreciated the soft texture. It's 96% Polyester and 5% Spandex, which makes the skirt very comfortable to wear with the added stretch.
Close up shot of the beautiful floral design…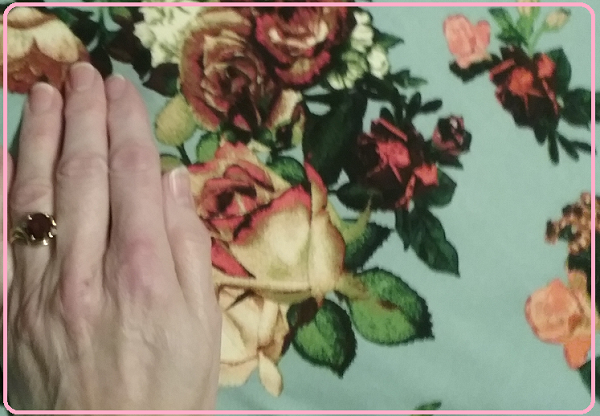 The quality of this skirt has more of casual feel to me, but as you can see from the photos below, I was easily able to dress it up for church as well.  Most of the clothing (currently) at Cleo, from my own opinion, can easily be worn casually — or dressed up with accessories to wear to church.
As I definitely am not a fan of tight skirts, I ordered this skirt in a large. I'm glad that I did, because the sizing for this skirt must run a  little small. I normally order medium, but this skirt seems to fit perfectly in a large…
If you check their sizing page, you'll see that the downside is that there is no sizing chart. The clothing pieces are sold from various vendors, so if you have any questions about sizing on a particular piece, you'll want to contact them.  They do state that they accept returns and process them quickly as possible.
My photo shots, wearing the Annie Floral Skirt

A snapshot of the waist band, borrowed from
Cleo Madison's
site.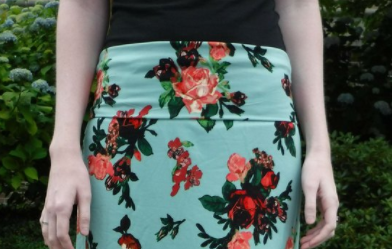 Looking for Modest dresses and skirts?

I would like to add that while shopping online at Cleo Madison, you can find several modest dresses (and a few skirts) at affordable prices.  Personally, I do not like paying a fortune for clothing items.  And, finding modest clothing to buy online can also be a challenge at times.

Do you see any dresses that you really like on Cleo Madison?  Let me know if you have any favorite picks!

Thank YOU for taking time to visit my blog and read my review!

God bless you and your family,

Rhonda White

Hello ladies!