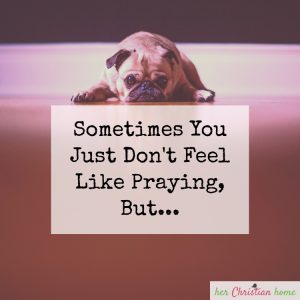 The truth is… most of the time I don't feel like praying.
I could easily pass for the twin sister of Martha, who was cumbered about with much serving (Luke 10:38-42 KJV)  Martha was very concerned about the things that needed to be done. They were good things, but she fretted more about the serving and preparing of the food than being concerned about the time spent at Jesus' feet like her sister, Mary, enjoyed doing.
I have hundreds of things on my to-do list. Okay, to be totally honest… most of them are on my "mental" to-do list because I don't actually write them all down…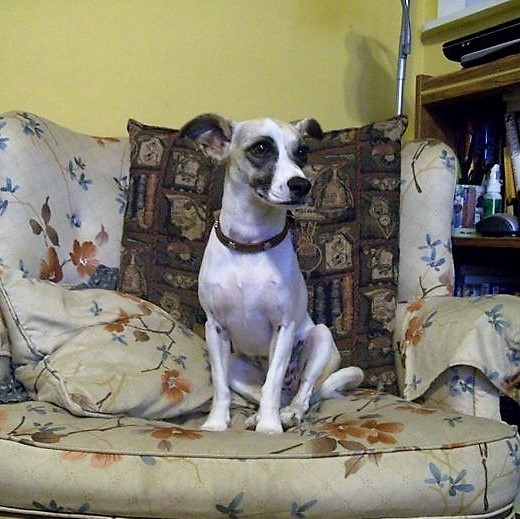 For instance, giving my dog, Zoey, some fresh water and food isn't actually written down, but it's on my mental to-do list. Understand what I mean? If you're like me, you're loaded down with hundreds of things that need to get done around the house. Every single day, right?
Honestly, I don't always get everything done, but I do write down my TOP priorities for the day.
As busy women, do we see praying and reading our Bible as a top priority? It can challenging for us to set aside our "to-do" list to take time to spend with Jesus.
There are certainly times when it's difficult to spend time in prayer, especially when there's sickness or other disasters at hand.
Sometimes we simply don't feel like praying because we get discouraged from our trials.
Here's the thing we can remember during difficult circumstances…
God's Word says, "Pray without ceasing." (I Thessalonians 5:17 kjv)
It's a little mini command with a powerful purpose!
We can pray ALL throughout the day as we wash dishes, fold clothes, drive, do errands, take a shower, etc.
We can learn to have a continual state of talking to our Heavenly Father.  We just need to become more mindful of its importance. We need to practice doing it daily.
Although I don't always FEEL like praying…. it's important to remember that especially during those times when I don't feel like praying… it's exactly the time when I need to be praying!!
People often dwindle away many spare minutes texting friends, or chatting on the phone, or spending time on social media… and leave the leftover crumbs of time for our Heavenly Father.  So I want to encourage you today keep praying. And to continually be praying throughout your day.
Cast your burdens on the Lord today… in fact, every hour. Even though you may not be able to share particular burdens with anyone else, God hears your prayers.
Cast thy burden upon the LORD, and he shall sustain thee: he shall never suffer the righteous to be moved. – Psalm 55:22 KJV
God cares about the little things just as much as the big things in your life. He loves you soooooooooooo very much! He wants to hear from you. He will not fail in carrying you through the rough times. Remember, Jesus immediately reached out to help Peter when he began to sink in the water… He did not let him sink!
Reach out to Jesus all the time!