Pray without ceasing.

– I Thessalonians 5:17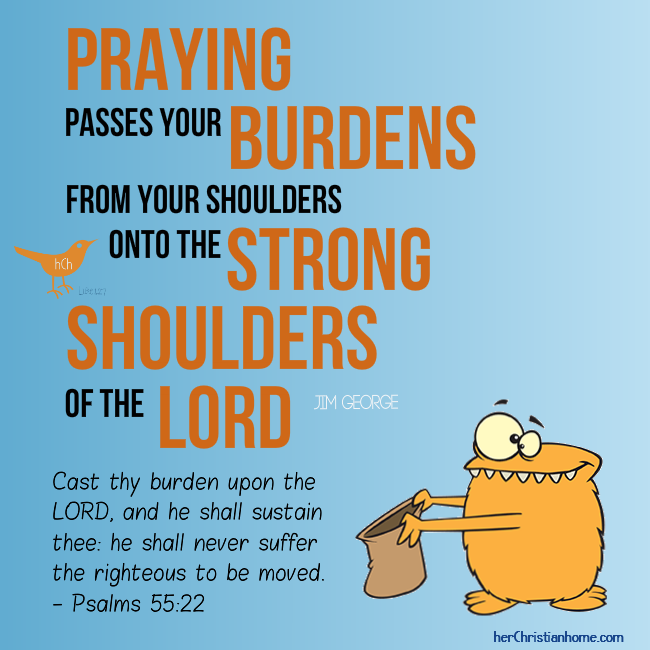 We can pray ALL throughout the day as we wash dishes, fold clothes, drive, do errands, take a shower, etc.
The truth is, I don't always FEEL like praying….but it's especially during those times when I don't feel like praying that I REALLY need to pray. So I want to encourage you today keep praying.
Cast your burdens on the Lord. Even though you may not be able to share those burdens with anyone else, God hears your prayers.
He cares. He loves you. He will not fail in carrying you through the rough times. Remember, Jesus immediately reached out to help Peter when he began to sink on the water… He did not let him sink!

Please help share my content: