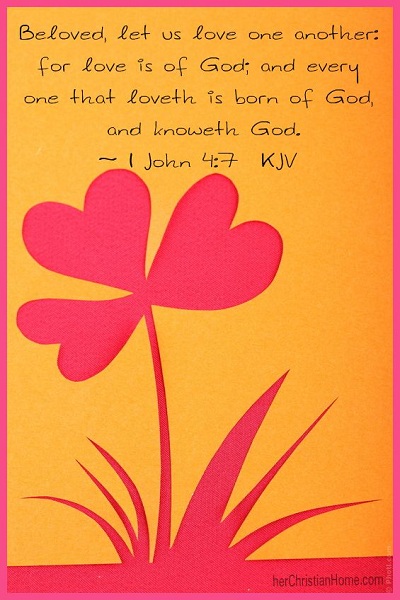 Right now I'm thinking of dark chocolate.
Hmm…
  Something else comes to mind. Does anyone like buttered pecan malts as much as I do? That would make a perfect treat for Valentine's Day. 😉
(**Be sure to check out my Pinterest board for "Super Easy Valentine's Day Craft Ideas" at the end of this post.)
Here's three ideas for super easy Valentine's Day crafts.
1. Candy Rings
This is a good craft for kids who want to give gifts to their class or to a group of friends.
Here's what you'll need:
* Wrapped candies, preferably hard or chewy candies (chocolate tends to melt if left on a hand for a while) * Hot glue * Pipe cleaners (chenille variety) Coil each pipe cleaner into a ring the size of a child's finger (the easiest way is to wrap it around a child's finger and remove it). Use the whole pipe cleaner, as you'll need a thick base for the candy. Then hot glue the candy on top and let it dry (hot glue dries in seconds).
2. Tissue Paper Rose(s)
You can make as many roses as you want with this craft. You'll need more chenille pipe cleaners (or regular pipe cleaners) as well. If you like, you can twist green and brown pipe cleaners together to make a multi-colored stem. Then get: * Pencil * Clear tape * Red tissue paper * Scissors Cut eight 3-inch squares from the tissue paper (don't try to cut them exactly right – some variation makes the petals look more realistic) and pile them in two stacks. Use scissors to round off three of the four corners of each stack. Then lay the pencil on one of the stacks over the pointed end and roll up the edges of the tissue paper. "Scrunch" the paper a bit as you go. Then repeat with the other stack of four without removing the first roll from the pencil. Remove all tissue from the pencil and form into a rose shape, making tighter rolls in the center and looser ones toward the outside. Leave an inch or so of tissue at the bottom and secure this by winding the pipe cleaner around it. Add another pipe cleaner by twisting it onto the coiled one, and add pipe cleaners until the stem is as thick as you like.
3. Marshmallow "Flowers"
This is a sweet bouquet!
You'll need:
* Large marshmallows * Chocolate chips * Crushed graham crackers, candy canes, and red candy sprinkles * Bamboo skewers Melt the chocolate over a double boiler and stick the skewers into the marshmallows. Dip each marshmallow into the chocolate and then roll it in one of the three coatings suggested above. Place on a waxed paper-covered baking sheet to harden. Then place them in a vase and give as a gift.
Amazon Tidbits: 
Make Your Own Valentine's Day Cards
Valentine's Day Craft Video:
Here's a video that shows you step-by-step how to make a really nifty Valentine's Day hanging heart.  So cute!  This would make an excellent gift!
On Pinterest:

Check out the board I created on Pinterest for… "Super Easy Valentine's Day Craft Ideas".
Related topics by other Christian bloggers:
Other topic resources from the web…
]]>

<![CDATA[Valentine's Day is next week already!