Take the Thrifty Challenge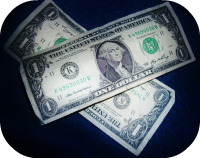 Proverbs 31:13 says
, "She seeketh wool, and flax, and worketh willingly with her hands."
One way we can save more money at home is by expanding our knowledge and abilities.
With 3 boys and 1 husband, I knew the cost  of haircuts would really add up over a year's time.  With much practice, I have learned how to cut hair decently enough to pass as a fair haircut.  Perhaps there's something that you can take time to learn to do that would save money for your household.  There is a wealth of information and numerous step-by-step videos online for almost any project you would like to conquer.
Save money by challenging yourself to "do it yourself".
Sometimes, we already have the knowledge and ability to do more things than we do.  We  just need to roll up our sleeves and do a little extra W-O-R-K. I faced this challenge this week.  My husband likes something for breakfast that he can grab and go.   We usually picked up a box of muffins each week at the grocery store so that he could toss them in with his lunch stuff in the mornings.  Because we're also trying to eat healthier, he discovered that the ingredients in the muffins were not that good for him. I decided to rise to the challenge to find a healthy version of oatmeal muffins that I could make for him and my boys.  The fact is, I had already been thinking on conquering this issue as a weekly project to save money on muffins.  So one evening, I rolled up my sleeves and set out to make some muffins.  I doubled the recipe and then stored them in the refrigerator for the week.  Surprisingly, it really didn't take me that long to do…I just hadn't taken the time to do it.  Now we have healthier muffins for breakfast and we're saving money too!
Take the Thrifty Challenge!
I want to challenge you ladies to find just ONE extra thing to do this week that can save you some money.  Make it a goal…and please do share a comment with us below.  (Making your goals public can help you commit to accomplishing them!)
]]>

<![CDATA[