I wanted to present to you a weekly blog challenge, which I shall also be presenting on Instagram and Facebook… choose whichever resource is best for you.
My social media links to follow this challenge are here:
http://instagram.com/herchristianhome
http://facebook.com/herchristianhome
This "Toss it Tuesday" I want to challenge you to clear and toss away out-dated magazines.  If you're keeping these magazines for ideas, why don't  you take snapshots on your phone of the ideas you'd like to remember…then toss the magazines or donate them.
Comment below if you'd like to join these challenges… I'd love to hear from you.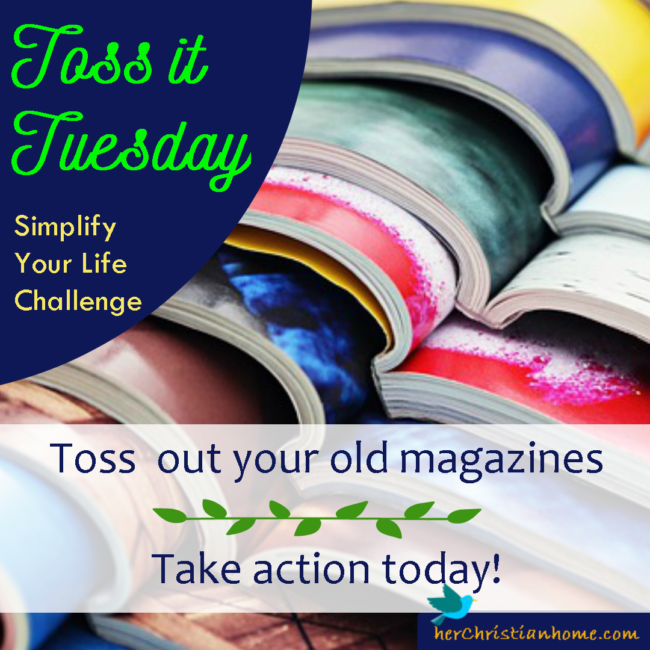 Don't you hate cleaning around clutter?  It sure makes house cleaning a task that is pure drudgery.  I've been decluttering for quite a few months and it sure has streamlined my daily cleaning to a minimum.  It's so much faster to dust and wipe things down….and less to put away.