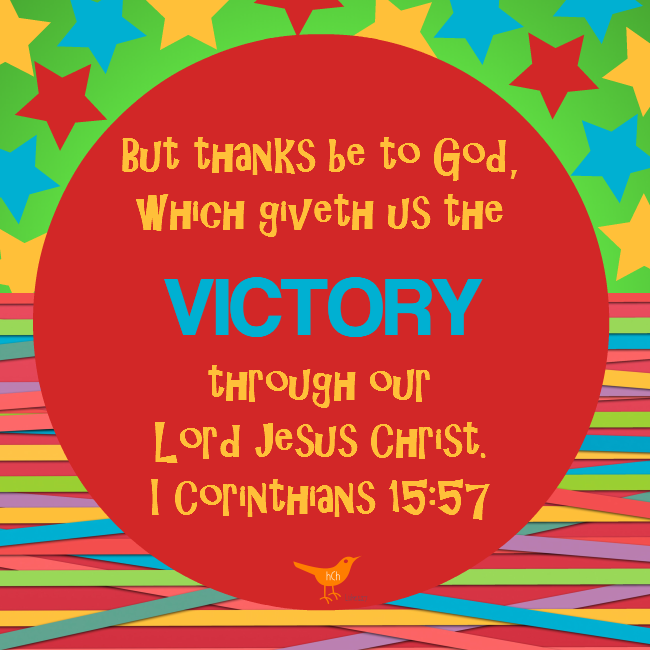 There seems to be so many people struggling these days with health issues (and so many other issues).   Every problem is a concern that God cares about.  No problem is too small to bring before our Heavenly Father.
Today, I just wanted to encourage you to remember that there is VICTORY through Jesus.  Praise Him; sing songs of praise to Him; rejoice in His healing power.  He's the same God today that healed the lepers of their awful disease.
For those who are suffering with their health today, I chose a verse from the song of "Victory in Jesus" to encourage you.  Keep looking up!  Hang in there!  And let's thank God for His daily grace and goodness.
Without Jesus, there would be no hope of eternity in Heaven; there would be nothing to look forward to when our life here on earth is done.
Victory in Jesus…
I heard about His healing,
Of His cleansing pow'r revealing.
How He made the lame to walk again
And caused the blind to see;
And then I cried, "Dear Jesus,
Come and heal my broken spirit,"
And somehow Jesus came and bro't
To me the victory.
O victory in Jesus,
My Savior, forever.
He sought me and bought me
With His redeeming blood;
He loved me ere I knew Him
And all my love is due Him,
He plunged me to victory,
Beneath the cleansing flood.
But thanks be to God, which giveth us the victory through our Lord Jesus Christ. I Corinthians 15:57
Victory in Jesus Hymn (video)
God bless you and your family,