Ye are the salt of the earth: but if the salt have lost his savour, wherewith shall it be salted? it is thenceforth good for nothing, but to be cast out, and to be trodden under foot of men.

~ Matthew 5:13
As Christians, we're the "
salt
" of the earth.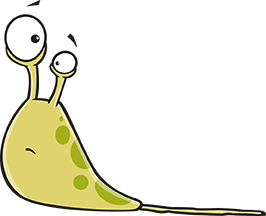 Salt is essential to our well-being. Without it, we would die. It's a sustainer of life. It can cleanse… It can preserve… When salt is added to our food during meal preparation, it's meant to liven the flavor of the food. As Christians, we're to influence the world. Sadly, it's often the other way around. We let the world influence
us
. So, we try to live like the world does instead of "
separating
" ourselves. When this happens, we lose our 
saltiness
and therefore, we're "
good for nothing
"
(*Matthew 5:13
). Think back on
Lot
— before
Sodom and Gomorrah
was destroyed. Lot had lost his "
saltiness
". His influence there in his surroundings meant nothing.  He lived a worldly life. Even trying to warn his family seemed like mockery to them. So today, I challenge you to be
salty
in the earth. Live for the Lord Jesus and let your
"saltiness
" have influence on the world. Remember, you're the "
light of the world
" to lead them to the right path… Jesus Christ!
~ Rhonda White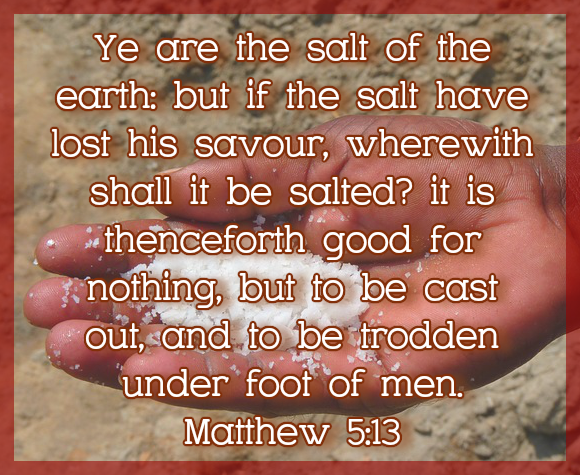 ]]>

Please help share my content:

<![CDATA[