Day 38
"And it came to pass, because the midwives feared God, that he made them houses."

Exodus 1:21 kjv
Yay!  Another Sunday is upon us and an opportunity to go to the House of the Lord to worship!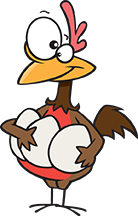 In the middle of the night on my trip to the bathroom, I thanked the Lord for my house, and immediately after I did so,
Exodus 1:21
came to my mind.  There's a nice golden nugget to share. It's clear that
God blessed the midwives for doing right
! Despite the fact that they were asked to do such evil mischief by the King of Egypt, they feared God and did NOT do what they were asked…
"And the king of Egypt spake to the Hebrew midwives, of which the name of the one was Shiphrah, and the name of the other Puah:

And he said, When ye do the office of a midwife to the Hebrew women, and see them upon the stools; if it be a son, then ye shall kill him: but if it be a daughter, then she shall live.

But the midwives feared God, and did not as the king of Egypt commanded them, but saved the men children alive." 

Exodus 1:15-17
An important thing to note here is that the midwives acted wisely because they feared  God!
"The fear of the LORD is the beginning of wisdom: and the knowledge of the holy is understanding."

Proverbs 9:10
I'm sure the midwives were a bit worried about what could be done to them for disobeying the King of Egypt, but they feared the consequences of what God might do to them even more. You see, we will make the right choices when we look at situations from the right perspective…that is fearing God…and the circumstances it might bring when we sin against Him. If we let fear of man influence our decisions, we're not going to have godly wisdom to make the "right" decisions.

But, let's take that a step further…

No only do we suffer the consequences of sin when we do wrong, but

we miss out on the blessings of God

! God blessed the midwives greatly for doing right.  God will bless you as well for doing right and making decisions that please Him!! Today, pray and ask God for more wisdom.  Fear the Lord!  When you pray for wisdom on making a decision about a situation, consider what would please God and not man! God bless your day ahead, Rhonda White ]]>

<![CDATA[