Day 33
"Therefore will I give thanks unto thee, O LORD, among the heathen, and sing praises unto thy name."

Psalms 18:49

"I will praise thee, O Lord, among the people: I will sing unto thee among the nations."

Psalms 57:9

"I will praise thee, O LORD, among the people: and I will sing praises unto thee among the nations."

Psalms 108:3

"Therefore I will give thanks unto thee, O LORD, among the heathen, and I will sing praises unto thy name."

II Samuel 22:50

"God be merciful unto us, and

bless us

; and cause his face to shine upon us; Selah.

That thy way may be known upon earth

, thy saving health among all nations."

Psalms 67:1,2
As we can see from the Scripture above, it's plain and clear that we ought to "
give thanks
" to the Lord.  We ought to "
sing praises
" — glorifying the Lord for his blessings.
But, there's another step….
If you notice, we should tell others about what God's done for us…not just our Christian friends, but those without Christ.  In
Psalms 67:1,2
you see the Psalmist pleads for mercy and asks that God "
bless
" us…."
That thy way may be

known upon the earth
". When God answers prayer and we share it, our Christian friend's are blessed and it helps increase their faith.  But, more importantly, the heathen should know also about the mighty, powerful acts of our True Living God! During the beginning of my
40 Day Prayer Challenge
, God allowed a trial in my life.  My son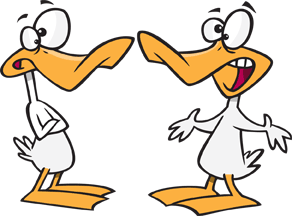 acquired Bell's Palsy.  He woke up one morning with the whole left side of his face paralyzed.  He couldn't smile.  His eye wouldn't completely shut.  His taste buds were gone. His left ear was hurting.  It was a scary situation for him…and his parents!  If you read up on this illness, you'll see that it normally takes around 6-8 weeks to recover.  For some, it's 6 months.  For some it's two years.  For some, it's never.  The unknown is frightening. I increased my circle of prayer by asking my friends, family and church to pray for him.  I also took action to do what I could do to help him.  I encouraged him to pray and work at strengthening the muscles in his face.  Besides the medicine the doctor gave to him, I gave him extra vitamins and had him chew gum everyday on the side that was paralyzed. In three weeks, he was healed!!!
Half
the normal time for recovery!! Praise God!!!
Let it be known that prayer (God's love, mercy & grace) makes a difference!!!
I've also had a very close friend of mine in the past year that recovered from cancer…  Yes, prayer makes a difference!  Now she's able to use that victory to share her testimony and encourage others.  She also prays very earnestly for those who have cancer.  When we go through a trial, we acquire the ability to pray more earnestly because we've experienced the pain and suffering from that same type of trial. Today, share with those around you the blessings and answered prayers that you've received from God.
Declare it — share it!!

God bless your day ahead,

Rhonda White

]]>

<![CDATA[