Day 34
"And he said unto them, Go ye into all the world, and preach the gospel to every creature."

Mark 16:15 kjv
Missionaries give up their homeland, family, friends, houses, convenience, luxuries, etc. to go to foreign lands to preach the gospel.  Something that's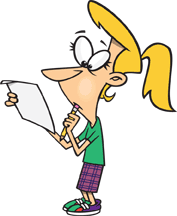 been on my heart to post for a long while is a list things we can pray for regarding missionary wives.  In fact, awhile back I asked a few missionary friends of mine to help me out on creating a list of things that needed prayer on behalf of missionary ladies.
Here's a brief list:  *Note: I've left most of their comments intact so that you can grasp a better understanding of their entries.
(***If you're a missionary wife, I invite you to add to our list by submitting a comment below.***)
-Finances to do DVD or online  school rather than have to do all the teaching on your own. (This gave my husband his wife back. :))
-Finances & godly baby sitter for children so you can go away with JUST your husband twice a year for a night or two. Really keeps the "honey" in the honeymoon.
-God's wisdom for your marriage to grow stronger & you to become closer as a couple with each passing year.
-Wisdom to know where your children should attend Bible college in the States & grace to make it through the changes. Missionary kids are not 100% American in their thinking & ways because of growing up in a different culture. So, the adjustment to life in the USA is often confusing & frustrating. No reason to pity them as they've had the great privilege of living in a different part of the world & experience amazing things. But they do need prayer as they adjust.
-Strength to keep on keeping on as you grow older & your energy level is just not the same.
– Language
– A connection with the ladies of that country
– Wisdom in how to relate to your people with such a vast gulf between the way we think
– Flexibility
– Wisdom in balance of family and ministry.
– Homeschool
– For us, we have to find ways to keep our visa.
– Protection from the enemy no matter what he throws at them.
-Finances
– Care packages… with postage being so expensive, I would recommend finding out what that specific family needs. We had a wonderful church that sent us care packages often. The only thing is that they sent a lot of unusable odds and ends like pencils, erasers, tea bags…you get the picture. Let me also point out that not everyone has a support system that would send their needed items. I just think it is really important to ask and send things that can help them. Most of us that have been on the field for a while have gotten used to doing without many items so we don't need as much as the newer missionaries might need.
-Health
– Medical facilities and doctors who know what they are doing.
– Friendships.  Americans crave the fellowship of other Americans and sometimes problems can arise from that. I know of some couples that left the field in the past few years due to either the wife lacking American friends, or the husbands becoming friends with the wrong group of Americans. You are who your friends are.
– Definitely care packages are fun to get but different for each family. If I ever give a list I say printer ink as it is so expensive here ($70 per cartridge). As far as letters… I prefer emails, but as that is not my area of expertise I get behind with all the other things I have to do.
Newly added:
– I would say that a great need of missionary wives is for us to stay close to the Lord each day. It's just as easy on the mission field to get "too busy" or too discouraged to seek the Lord as it is back home in America! So pray for your missionary wives to keep themselves close to the Lord.
Related blog posts:
So that's my current list.  I will update this list as I receive more suggestions.
Please pray today (and every day for your missionaries.  Connect with some of the missionary wives your church supports to encourage them.)
Gob bless your day ahead,
Rhonda White