Update:
  My hubby has been quite sick for the last couple of days due to being
stranded two hours in the cold
when he ran into the ditch on Sunday.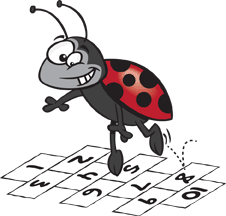 So, many prayers of mine are going up on his behalf.  I do think he's on the mend, but still feeling quite weak and sleeping a lot.
Today, I'm sharing with you 10 blog posts on Prayer…
Checking a Prayer List

–

"It came to mind this evening as I thought about the prayer requests given in services last night, the Pray Until Something Happens list I keep, the people who come to mind and I simply know I need to pray for them. We really do need to …" Read more…

*Source:

http://blicktx.blogspot.com/2013/01/checking-prayer-list.html Quiet Time

–

"Why is "Quiet Time" so vital?  Most Christians know they need to spend time with the Lord in prayer and meditation in His word. But it seems that few do. Do you think it is necessary?…" Read more…

*Source:

http://baptist-potluck.blogspot.com/2012/01/quiet-time.html 31 Days of Praying for Our Husband

– "I would like to challenge myself, and the other wives out there to take the thirty-one days of October to pray specifically for our husbands. With each prayer there is an accompanying verse to meditate on and use in our prayer time. "

Read more…

*Source:

http://baptistmissionarywomen.blogspot.com/2012/09/31-days-of-praying-for-our-husband.html#.UVMmZVcr2KU A Prayer for Womanhood

–

(Cute poem I wanted to share with you. 🙂 ) Read more…

*Source:

http://farmingonfaith.blogspot.com/2009/07/prayer-for-womanhood.html Praying for Israel

–

"God is very clear about His people and the way we, the grafted ones, should treat them. So WHY SHOULD CHRISTIANS PRAY FOR ISRAEL? Christians should pray for Israel because…" Read more…

*Source:

http://ahomefarfromhome.blogspot.com/2009/01/praying-for-israel.html Three Reasons for Boldness in Prayer

– 

"Three things may give boldness in prayer. We have a Father to pray to, and the Spirit to help us to pray, and an Advocate to present our prayers. God's children should in all their troubles run to their heavenly Father…" Read more…

*Source:

http://stilltheyspeak.wordpress.com/2013/02/27/three-reasons-for-boldness-in-prayer/ Prayer and How I Lack

–

"My thoughts focus lately on the fact that I need to pray. With prayer, I am able to see how selfish I'm being (Dear Lord, Help me prayers are fine, but when it's always about me…something is wrong).  Prayer helps me see where I am not walking in truth.  Prayer helps me focus on loving my enemies.  Prayer helps me focus on accepting God's love for me.  And when I pray, I don't have time to complain. Prayer lifts my spirits and puts my focus back on God, not self. Prayer is so important and yet I fail so many times to see how good it is." Read more…

*Source:

http://soundofstillness.wordpress.com/2013/03/27/prayer-and-how-i-lack/ Priority of Prayer

–

"My prayer life must be both an act of the will and an overflow of faith. God wants me to do the work of praying while being completely dependent upon His working in me. I don't fully understand it, but I know that it is a gift of grace. As I grow in my love and understanding of God, I will desire to spend time with Him. As I spend time with Him, I will desire to grow in my love and understanding of Him. And the stronger my faith is, the more I will know how very weak and dependent I am." Read more…

*Source:

http://gospelhomemaking.com/2013/02/19/priority-of-prayer-2/  Warning:  Don't Read if Your Life is Perfect

–

"Before I proceed, I just have to stop and remind you of one incredible truth. If you belong to the Father; if your soul has been saved, and His Spirit lives within you, then you can rest assured that you are being prayed for 24/7! Romans 8:26-27 and Hebrews 7:25 assures you of that. What a relief, comfort, and joy to grasp this reality!" Read more…

*Source:

http://www.womenabiding.com/7/ The Model Prayer

– "

Daily bread stands for every kind of need, and the fact that Jesus taught us to pray for it, suggests that we may be sure that it is God's will to give. Prayer must be in faith. We cannot but believe that we are as certain to prevail with God, as the good man of the house with his friend; and if among men to ask is to get, how much more with Him who loves us with more than a father's love (Luke 11:9-13).

"

Read more….

*Source:

http://savedbygraceblogdotcom.wordpress.com/2013/03/07/the-model-prayer/

]]>

<![CDATA[