"Say not unto thy neighbour, Go, and come again, and to morrow I will give; when thou hast it by thee."

Proverbs 3:28 kjv
Today's prayer thought is actually a thought stolen from yesterday's reading…and I felt compelled to share it.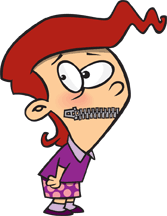 There is a time when we need to actually
stop praying
and "
ACT
".  Praying for someone's need, while having "
the answer
" sit right beside you, is not the time to get on your knees and pray that someone
"else
" take care of their need. Too many church members sit in their pews and pray that God will find a Sunday school teacher for the second grade class.  Or pray that the church will get more nursery workers to take care of the babies. They pray that a new janitor will be found to clean the bathrooms. They pray that money will be provided for new carpet, but never fork over a red cent. They pray that missionaries will be taken care of on the mission field, but never reach out on their own to encourage any of them. They pray that a friend or relative will come to know the Lord as their Saviour, but never reach out on their own to witness to them. I'm guilty of this very thing. But, even though our lives get really busy, and we feel that we don't have the energy to add another thing on our "
to do
" list, we must
ACT
.   As Christians, we should have Christ's love in our hearts.  Love is shown and demonstrated through our "actions". God doesn't get glory by meeting needs that we could have taken care of ourselves.  He gets the
Glory
when
circumstances are outside of our own control, and there's no power in ourselves to act or solve the situation. It's when
only
God in
His Mighty Power
that's able to deliver, provide, heal all our needs that God gets the real glory.  There are plenty of times when this situation is true and we must just pray; however,
ACT
when it's within your power to do so.
Day 28

Continue praying without ceasing.  The topic I've covered today is not to indicate that we should ever stop praying, but that there are times when we must

ACT

on needs instead of quietly sitting on the sidelines praying about it.  God uses us as His vessels to perform His will.  Take time to "

listen

" to the Holy Spirit's pleading when you pray.  At times, you'll realize you can do something yourself about that need!

Tip:

Take time to be a blessing to someone each week.  You can even make it a family project with your children to reach out to others!]]>

<![CDATA[