"And Jesus said unto him, No man, having put his hand to the plough, and looking back, is fit for the kingdom of God."

Luke 9:62 kjv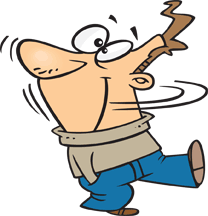 Today I chose the verse above because it's my mom's life verse.  Before beginning my second grade year in school, God had called my dad to preach.  We sold many of our possessions and moved to Springfield, MO into a trailer park so that my dad could attend Bible college. When my mother chose Luke 9:62 as her life's verse, she realized that there's no looking back when you make a commitment to serve the Lord.  The possessions, the job position, or whatever it may be that we give up is not to be dwelt on or reconsidered.  Our Heavenly Father wants us to keep looking forward. Our thoughts should be focused on our calling and our eyes should be set firmly on the prize ahead.
"I press toward the mark for the prize of the high calling of God in Christ Jesus."  Philippians 3:14
Jesus said you'll receive rewards a hundredfold now and in the world to come…
"And Jesus answered and said, Verily I say unto you, There is no man that hath left house, or brethren, or sisters, or father, or mother, or wife, or children, or lands, for my sake, and the gospel's,  But he shall receive an hundredfold now in this time, houses, and brethren, and sisters, and mothers, and children, and lands, with persecutions; and in the world to come eternal life."  Mark 10:29,30
If you've been faithfully serving the Lord and think that you're
NOT
blessed, then you're not looking hard enough…
"Blessed be the Lord, who

daily loadeth us with benefits

, even the God of our salvation." Psalms 68:19
I've never heard any Christian in my lifetime that was solely committed to serving the Lord complain of any regrets.  I believe the Christians that have regrets are the ones who looked back and then fell into the temptation to give up. I can't help but think about Lot's wife who looked back. It not only affected her, but affected her family as well.  What family isn't affected when a member is taken away in death?  There's pain and hurt left in the hearts of those family members. So it is with other things in our life.  Our decisions good or bad affect our mates and children.  They also affect others around us that may be been looking to us for an example.  Don't fall into Satan's trap of looking back!
Day 29

Pray everyday that God will direct your paths.  Pray for clear direction and strength to stay in the center of His will.  Pray that Lord will help you to resist the temptations of looking back.  Keep your eyes on the prize ahead!

God bless your day ahead, ~ Rhonda White

]]>

<![CDATA[