Day 36
"Wisdom is the principal thing; therefore get wisdom: and with all thy getting get understanding"

Proverbs 4:7 kjv
This morning I read one of my favorite stories in
Daniel Chapter 2
.  The King had demanded the wise men to interpret his dream.  This was a huge problem for the so-called
"wise men
" because the King didn't tell them what he had dreamed.  They had to figure that one out on their own!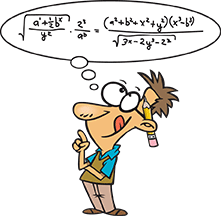 I'm sure they could have construed up a big story for the interpretation "
if only
" the King would reveal "what" he had dreamed! The Chaldeans, magicians and astrologers were in a big fix!  They could not tell the King anything.  The King was furious!  He sent out a decree that all the wise men would be destroyed. I love where the Bible says that, "
Daniel answered with

counsel and wisdom

to Arioch"
when he was trying learn why the king had made such a hasty decision to have all the wise men slain.
(Daniel 2:14
). It's important to communicate with others using wisdom.  But, of course, you've got to be where you need to be spiritually in order to  have wisdom from God.  You never know when such dilemmas will come your way.  Are you going to be prepared and prayed up!?! As the story goes on, we know that God answered Daniel's prayer in revealing the king's dream to him. Daniel had prayed and asked the
TRUE God
to reveal the dream and give wisdom for the interpretation.  None of the other "
wise men
" could do so…they didn't know the True Living God. In
Daniel 2:20-23
we get a little insight about how Daniel prayed and gave God glory (
I absolutely love it!
)…
"Then was the secret revealed unto Daniel in a night vision. Then Daniel blessed the God of heaven.

Daniel answered and said,

Blessed be the name of God for ever and ever: for wisdom and might are his

:

And he changeth the times and the seasons: he removeth kings, and setteth up kings: he giveth wisdom unto the wise, and knowledge to them that know understanding

:

He revealeth the deep and secret things: he knoweth what is in the darkness, and the light dwelleth with him

.

I thank thee, and praise thee, O thou God of my fathers, who hast given me wisdom and might, and hast made known unto me now what we desired of thee: for thou hast now made known unto us the king's matter

."
When God answers prayer be sure to give Him the glory!  As you can see, Daniel had a close relationship with our Heavenly Father.  He knew that
wisdom,  knowledge and understanding
came directly from God.
He also knew that God is in control of everything
!  The seasons, the authorities that are set over us, and even the deep secrets things are
ALL
known by God. 
Nothing
is unknown to God! 
Nothing
is above His control! Pray today ==>> ask God for wisdom!  We need wisdom every single day to walk and talk Christ-like, make wise decisions as wives, mothers, teachers, or whatever our business may be!
"If any of you lack wisdom, let him ask of God, that giveth to all men liberally, and upbraideth not; and it shall be given him." James 1:5
God bless your day ahead,

Rhonda White

]]>

<![CDATA[