You only need 3 minutes to make your own DIY cleaner…
This quick, easy 3-minute DIY project can save you tons of money on purchasing commercial cleaning projects.
I love to use natural products…it protects us from breathing in a lot of chemicals…and it's cheaper!
Vinegar can help battle mold..and lemon can kill bacteria and other germs.
Put them together and we have a great team! 🙂
(Note: Don't use this solution on granite and marble!)
The key to avoiding heavy-duty cleaning work….
I believe the key to avoid scrubbing and dreadful cleaning efforts is to do a frequent maintenance. I keep this solution in my bathroom and any time I need to clean up a mess, it's ready to grab.
I also spray it daily into my bathtub area to perform a quick wipe down in the tub area….which also kills germs and keeps mold from growing. This takes me literally less than a minute.
No complicated recipe to memorize…
Fill a jar about 3/4 full of white vinegar and place it in handy spot. (I keep this underneath my kitchen sink.)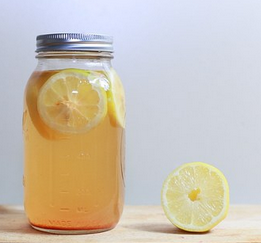 (This part is optional)
After I make my morning lemon detox drink by squeezing one whole lemon, I keep the left over peelings and toss them into my vinegar jar.
Each morning I keep adding lemon peels until I cannot fit anymore into my jar.
I let this sit in its pretty spot under my sink for about 3 weeks.
Now, it's ready to use…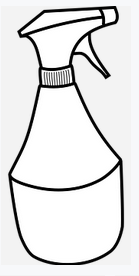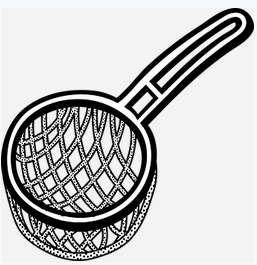 I use a strainer (to avoid any bits and pieces from the lemon peels from getting into my spray bottle) and fill a spray bottle about 1/2 full. Then, I fill the remaining space with filtered water.
*Remember, the lemon peels are optional… you can simply use vinegar and water only.
This makes the perfect cleaner to use in my bathroom to spray the sink, bathtub and toilet area.  It kills germs and the lemon covers up the vinegar smell…that is, at least makes it more pleasant. 🙂
This DIY cleaning solution would also work for your kitchen area as well.
(You can keep the lemon vinegar solution in that jar and simply refill your cleaning spray bottle as you need it.)
Just remember 50/50 = 1/2 vinegar / lemon solution and 1/2 filtered water

.
You're ready to go clean!
Empty Refillable 16 oz Glass Container for Homemade Cleaners, Misting Plants, etc – Strong Reliable Trigger Sprayer with Mist and Stream Settings includes Phenolic Cap and 3″x3″ Bottle Labels ~2 Pack  (My referral link)