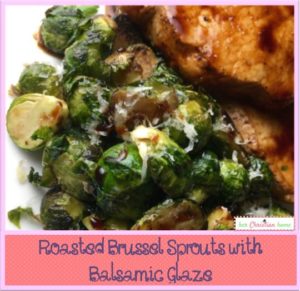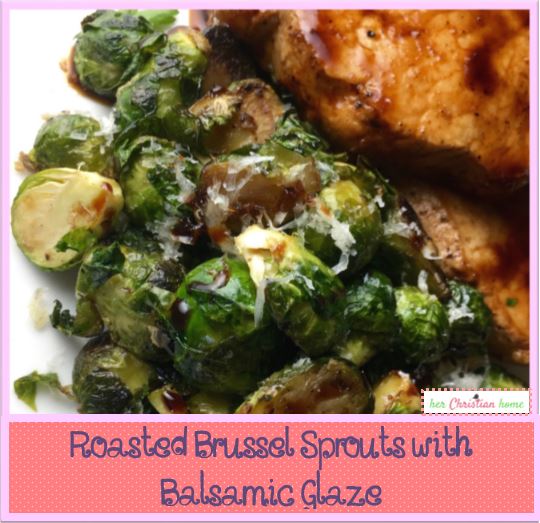 I have to admit… I've never even tried Brussels sprouts until a couple of years ago. I thought perhaps they were some weird-tasting vegetable or something.
Growing up I loved vegetables, but lettuce salads, green beans, peas, tomatoes, onions and corn were our main staples as far as vegetables were concerned. My mom occasionally served cabbage, which I have learned to love in my adult life.
Once I tried oven-roasted vegetables, such as cauliflower, broccoli and Brussels sprouts, it was a real game-changer in consuming (and thoroughly enjoying) vegetables. The flavor is just remarkable… I could eat a WHOLE pan of oven-roasted cauliflower when given a chance.
Do give oven-roasted Brussels sprouts a chance if you haven't yet. You might be surprised at how much you end up loving these veggies.
Side dishes don't have to be boring, especially Brussels sprouts. This easy recipe will bring out a rich, oven-roasted flavor — enhanced with just a hint of sweetness. The combination of sweet and savory elements in this dish makes it a perfect complement for a wide variety of main dishes.
Roasted Brussels Sprouts with Balsamic Glaze
Recipe Notes
Ingredients
2 T. extra virgin olive oil
1 lb. small Brussels sprouts, rinsed and cut in half
Salt and black pepper, to taste
1/3 c. balsamic vinegar
1 T. real maple syrup
Directions:
Place oven rack in center position and preheat oven to 400°F.
Heat olive oil in a large cast iron or other oven-safe skillet over medium-high heat. Add Brussels sprouts to skillet and season with salt and pepper, to taste. Cook for several minutes, stirring occasionally, until the sprouts begin to turn brown.
Once browned, transfer the skillet into the preheated oven and roast for 15-20 minutes, stirring halfway through. Remove sprouts from oven once they are tender and start to turn a rich brown color.
While the sprouts are roasting, add balsamic vinegar and maple syrup to a small skillet and heat over medium-high heat. Bring to a boil, stirring constantly, then reduce heat to medium. Continue stirring until the vinegar mixture reduces to about 1/3 of its original volume and becomes thick and syrupy. (Do not overcook or it will become too hard and sticky).
To serve, transfer Brussels sprouts to a plate and drizzle lightly with balsamic glaze. Season with salt and pepper and enjoy immediately any entrée of your choice.
*FYI: If you'd like to learn a little more about Balsamic Vinegar, check out this link: https://whatscookingamerica.net/balsamic.htm
————————————————–
Do you have a favorite way to prepare Brussels Sprouts?  Share with our readers in the comments section below.
————————————————–