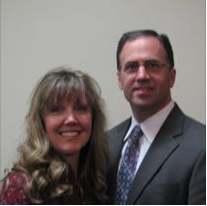 Guest Post by Lynne Norton, Missionary Wife, Ixmiquilpan, Hidalgo Mexico
Having been raised in a Christian home gave me a good start in life, for sure. Church going, wholesome living, singing & laughing were all a part of my upbringing for which I am sincerely grateful. Our life wasn't a bed of roses, but it was a good one.
However, life happens…
I can't recall hearing anyone ever say, "Yup, this is exactly what I imagined my life would be like." On the contrary, life knocks you about in such a way that you are left feeling afraid, angry, betrayed, and confused about many things. That's a telltale indication it's time to go HOME.
For the sake of this devotional, I'm defining HOME as that safe place for the soul located in your heart of hearts where you surround yourself with God's love, God's Word, and God's presence.
The Biblical principle of going HOME ought to be practiced when you just don't know what to do. Life has a way of presenting many situations that are just plain hard to work through, and we need the Lord's guidance every single day.
As I was meditating on the thought of going HOME, a few Bible stories came to mind. The first one was that of the prodigal son. After he hit rock bottom, he knew exactly where he needed to go – HOME! And look at what was waiting for him there! His father, a fatted calf (Yeah, Buddy! A good ole cookout, that's what) and most importantly, forgiveness!
King Herod, seeing how it pleased the Jews when he killed James, threw Peter into prison. This frightening situation called for Peter to go HOME in order to cope with the horrible situation he was facing. I can just imagine that Peter was at HOME as he calmly slept shackled between prison guards knowing he was soon to be executed. God is good! (Acts 12:1-19)
John Mark, who was deemed unprofitable by the Apostle Paul in the beginning, was sought by Paul in the end to help in the ministry. Why? Well, John Mark went HOME…. literally….and became profitable. The Bible doesn't give any details about this matter, but it seems obvious he wasn't ready for the work yet. Thus, he took the necessary time to prepare himself and get back on track. (Acts 12:25; Acts 15:37-41; and 2 Tim. 4:11)
Now, I've been using the verb 'go' in the phrase 'go HOME'. The Lord Jesus Christ; however, invites us to 'come'. I absolutely LOVE the implication of the verb 'come' which simply means that He is already there at HOME waiting to forgive, comfort, guide, or heal us. Matthew 11:28 says, "Come unto me…"
"Come HOME," the Saviour lovingly calls….