In II Kings 6, we read the historical event of when the king of Syria plots to capture the prophet Elisha, who was lodging in Dothan at the time. The king of Syria sent a great host of men with horses and chariots.
Why do you suppose the king of Syria sent such a great number for such a simple task as capturing one man? Perhaps, he realized in his heart that God was on Elisha's side, and that this would be no easy feat.
When Elisha's servant saw the great host of Syrians encompassed around the city, I do think he had a bit of a fretful heart, because he immediately asked Elisha, the very SAME question we often ask in scary situations… "What are we going to do?" (II Kings 6:15 kjv)
But, Elisha had on his spiritual glasses to see what his servant did not see…
"And he answered, Fear not: for they that be with us are more than they that be with them." – II Kings 6:16 kjv
"And Elisha prayed, and said, LORD, I pray thee, open his eyes, that he may see. And the LORD opened the eyes of the young man; and he saw: and, behold, the mountain was full of horses and chariots of fire round about Elisha." – II Kings 6:17 kjv
Today, I encourage you to put on YOUR own spiritual glasses to see that whatever situation or dilemma you might be facing, God has encamped you and I with His protection and care. Nothing takes Him by surprise!
When we're following God's will in our lives, our mountain is full! The Lord is on our side!
David saw his full mountain! He said…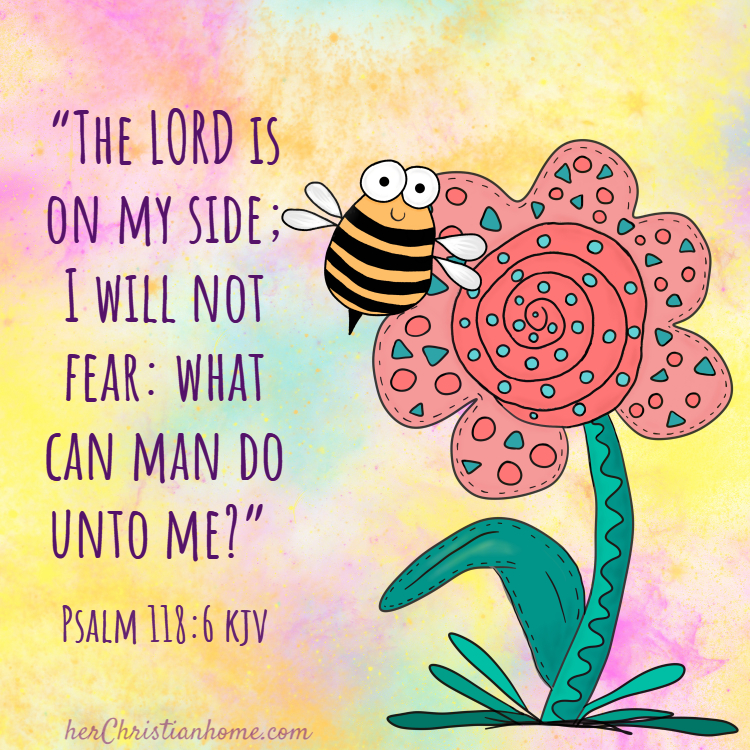 "The LORD is on my side; I will not fear: what can man do unto me?" – Psalm 118:6 kjv
David did not let FEAR in his scary situations destroy his peace and his trust in God. He said…
"I will not be afraid of ten thousands of people, that have set themselves against me round about." – Psalm 3:6 kjv
So, what are we going to do?
Let's put our FULL confidence in GOD today and every single day! No matter how big the darts thrown our way, you and I can still trust GOD that He is in control of every difficult situation.
God knows the end of your story and mine!
"For I know the thoughts that I think toward you, saith the LORD, thoughts of peace, and not of evil, to give you an expected end." – Jeremiah 29:11 kjv