Easy Salmon Patties Recipe
We try to have fish at least once weekly.  This recipe is quick to make and I usually serve them on buns.  (I use Nature's Own Wheat Sandwich Rolls ~ 100% Whole Grain, sugar free, no artificial preservatives, colors or flavors, no high fructose corn syrup)
*Update: For Trim Healthy Mama I eat these on top of a salad.  You could also use a low-carb wrap or bread recipe.
Family Size Preparation:
2 Cans of Alaskan Pink Salmon 14 oz.
Whole Wheat Saltine Crackers  (around 15)

*Update:

I now sprinkle just a tiny bit of quinoa flour into my mix instead of crackers. This helps me avoid gluten and makes my recipe healthier.
Instructions:
In a bowl, combine salmon with 2 eggs and stir thoroughly, breaking the meat in small chunks.  Next sprinkle your lemon juice and pepper over mixture and stir thoroughly.  Finally, crush your crackers over the top of the mixture and mix together.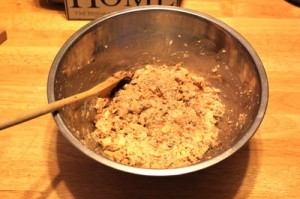 Heat Skillet on low heat until hot and add oil. (I usually use olive oil.)  Form patties into portions about the size of your buns.   Fry lightly until browned on both sides.  This usually takes less than 10 minutes.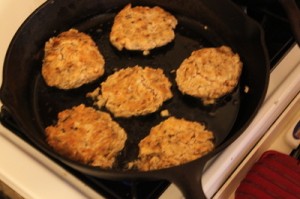 Top with your favorite mayonnaise or tartar sauce. (I use Kraft's Mayo with Olive Oil)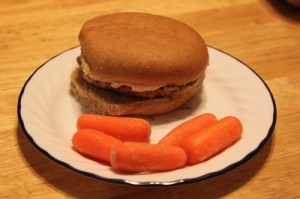 Using leftovers:
Leftover salmon patties make great cold sandwiches for lunches.  I usually crumble one over a salad to make a delicious hearty salad that will easily ward off hunger until supper.  I've also used leftovers to add to macaroni and cheese the next day for the kids.