Friday Freebie – 30 Easy Kids Recipes
download (pdf)
Be a Super Star Mom Fixing Meals They'll Love!
Well, this week I've been working on compiling my first freebie for my blog.  I hope all you moms out there will be able to use this recipe booklet which contains 30 easy-to-do recipes for kids.
Go ahead and share it with others.  Offer it as a freebie on your own blog!
Click here to download now (right click to save to your computer)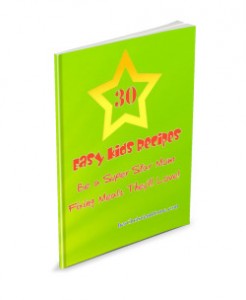 *Note:

You will need the adobe reader to read all of our pdf downloads.  If you don't have your copy yet, click here to view details about the download.

]]>

<![CDATA[