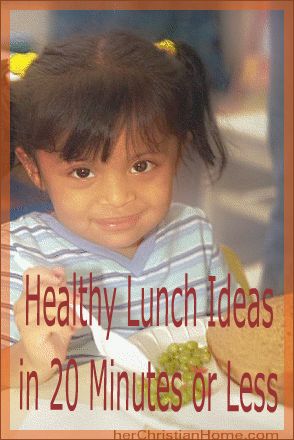 Here's  a roundup of "Healthy Lunch Ideas in 20 Minutes or Less" that I hope will be helpful for you.
As always, I look forward to hearing your comments and your own suggestions!  Please join me on Facebook to get our latest updates.
Offer whole wheat crackers, leftover meat bits such chicken or turkey, and cheese for your child to make their own 'Lunchables' style meal.
This will allow them to feel like they have more control over what they eat but you'll still be providing healthy alternatives. The pre-packaged choices really aren't that healthy, but that doesn't mean you can't offer something similar from your own kitchen.
Sandwiches are quick to prepare and the

possibilities are almost unlimited

.
Choose a whole grain variety for healthier bread. Again, you can offer the ingredients separately so they have the choice of making a sandwich or eating the ingredients individually.
*Here's a board that I created at Pinterest for "Sandwich Ideas"
Sesame seed, almond or cashew butter instead of peanut butter sandwiches.
This might be a good alternative for those with peanut allergies.
Spread fresh goat cheese and sliced tomatoes on rice cakes.
Make tuna salad sandwich wraps.
Wrap them individually and then place them in the freezer overnight. When you take them out to put in your child's lunchbox, they will thaw and be ready to eat when lunch time comes.
Other Wrap Sandwich Ideas:
* Chicken breast and tomato * Roasted turkey and lettuce * BLT (bacon/lettuce/tomato) * Mac 'n cheese and bacon * Beef strips and veggies * Bologna and cheese * Chicken salad
Leftover dinner rolls cut in half will make tiny buns just right for little hands.
Fill with sliced meatballs, turkey ham and cheese, egg or chicken salad. Add a little container of dipping sauce or their favorite condiment.
Little mini bagels can be spread with hummus or peanut butter
and paired with string cheese and mini sized pretzels.
Using a hot dog bun, make them a mini-hoagie.
Pile on some meat and cheese and top with sautéed peppers and onions. Send a container with olive oil and vinegar to pour on just before eating so the bun doesn't get soggy.
Toss leftover plain pasta with a few drizzles of olive oil.
In the morning add

cheese chunks, snap peas, bell pepper slices or whatever vegetable your child likes.
Roasted or grilled vegetables dressed with vinegar and olive oil or a small salad with dressing on the side.
Add some chicken chunks, cheese squares or whole wheat crackers.
Wrap up a piece of leftover chicken
, add a container of coleslaw and a roll.
Wrap a piece of turkey around a cheese stick
and include a condiment for dipping. Add some whole grain pretzels and a small piece of fruit.
Alternate cooked chicken with raw vegetables on a skewer.
Lay on a piece of aluminum foil, drizzle with honey mustard and wrap tightly.
Extra Lunchable Items:
– Freeze juice boxes if you're sending juice to school with your child for lunch. The juice will thaw in the hours before lunch and it will keep your child's food cool. You can also use the same idea with other beverages and see how they quickly they thaw. – Make a healthy snack mix.  Toss together dried fruit, unsalted nuts, carob chips and pretzels. If you make this once a week and put it into single size servings, it will be ready when you need it. – Include fresh fruit. A small bunch of grapes, a cut up apple, banana or other fruit will help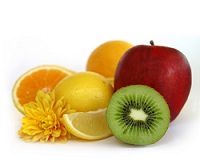 take care of your child's sweet tooth and be a healthier choice than dessert. (
When you bring fruit home from the store, wash it, cut it up and the place it in snack size plastic bags. It will be ready to go
.) – Throw in a snack sized bag of whole grain chips, baby carrots or small pieces of celery with dressing. – Include some sunflower seeds or nuts. – Add grated carrots to some BBQ sauce in a container along with a bag of chips. – Add a container of fruit cocktail for dessert.
Lunch Storage and Cooling Ideas: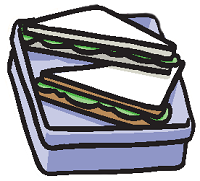 (
Sidenote: Check out my product review for "Lunchskins" at the end of this newsletter.
)
Use a thermos:
Prepare a thermos meant for hot food by heating the inside with hot water prior to adding the hot food, and pre-cool with ice water when it will be used for cold food. This will allow you to keep the hot food hot which means bacteria can't begin to grow in it. A thermos can also keep cold foods cold enough you can send frozen fruit sorbet and be confident it will still be frozen when your child gets to it.
Freeze it:
  Bottles of water, juice boxes or other containers can be place in your freezer overnight and quickly inserted in your child's lunchbox in the morning. The frozen liquid will thaw over time and keep your child's food cool and safe. Ice packs will also perform this same function but using a frozen beverage means there will be more room for other healthy choices.
Insulated lunch boxes or bags:
  These contain cold gel packs which will keep the food at the proper temperature. They come in all shapes and sizes; some come in 'blankets' of smaller packets which can be cut apart to fit the lunch container your child has.
*Avoid foods which are unsafe in warmer temperatures
: Mayonnaise and dairy products are generally considered unsafe unless you can guarantee they remain below 40 degrees. Raw fruits and vegetables may seem like a good idea but peeling and cutting these items may allow them to spoil more easily unless they are kept very cold. [wp_graphic id="notes1″ type="notepad" align="center"]Cherry tomatoes and whole fruit are good choices for warmer weather. You can also pre-freeze canned fruit and allow it to thaw in your child's lunch which will help keep other foods in their lunchbox cold…[/wp_graphic]
For baked chips or whole wheat crackers use small plastic containers
which will hold one serving and fit well into your child's lunchbox. (
*This will help keep them from getting crushed as well as save you money from using tons of plastic baggies through the year.
)
Healthy After School Snack Ideas:
It's not surprising that most children feel like they're starving when they come in from school. School lunch times are often earlier than noon and by the time they complete their afternoon at school, they will have already digested their lunch and will be ready for something else to eat.
Here's a few suggestions…
Fresh Veggies & Dip
– Fresh veggies are a great option. You want to make sure you offer a low fat/low calorie dips. You can use fresh celery, carrots, broccoli or other fresh cut veggies.
Ants on a log
– This is an easy option where you stuff celery with peanut butter and top with raisins. Younger children seem to love this option.
Egg Wedges
– Take hard boiled eggs and cut into wedges. Put some cheese on top or pieces of fresh fruit.
Fresh Fruits
– Try to make sure you have a supply of apples, oranges, bananas and other fruits available. Ask your child which fruits they prefer and give them a couple to choose from at snack time.
***For more ideas, check out my blog post, "Fun Snack Ideas for Kids".***
Note:
Water is best for drinking because milk and juices can be very filling.  With your evening meal coming up, you don't want to your child to feel too full to eat. Teenagers can prepare their own snacks. All you have to do is make sure the food is available and necessary items for preparation.
How to Get Children Involved With Meal Planning:
Experts researchers from the
National Institute of Health
say children are far more likely to eat healthy foods if these involve dishes the children themselves have helped prepare. [caption id="attachment_3119" align="aligncenter" width="300"]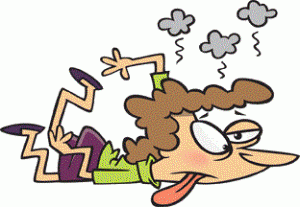 The challenge of meal planning can be exhausting… involve your family![/caption]
Ten Quick Tips to Planning Food with Kids…
* Listen to their ideas
— Ask for your children's input when planning your grocery shopping, and applaud them for their answers (even if their suggestions sound revolting to you!)
* Make it fun
— Children take their tone from you. Make it a game: Let your child physically make the shopping list (on a special, colorful notepad); then take her grocery shopping with you and ask her to find the items.
* Think outside the box
— Kids love things that aren't "everyday", so be prepared to jump right in when your child suggests you buy peanut butter to put in her celery sticks.
* Plan ahead
— There are some wonderful cookbooks out there specially designed and tested to appeal to children's palates and imaginations. Get one, and get into the habit of going over recipes together before your shopping trip.
* Think and buy in miniature
— Children are often enchanted by anything that's more in scale with their tiny fingers than yours. Dolls' tea sets, tiny drinking glasses, mini marshmallows, baby bananas or miniature knifes and forks all go a long way to making eating feel like play.
* Combine fruit and vegetables
— Let your child pick an array of fruits and vegetables (set a limit, if you're on a budget!) Ask her to think up the most whacky combinations she can. Make sure, once you get home, you set aside time for both of you to prepare the foods you've chosen.
Tip:
Add a healthy, yogurt dip (
a hint of raspberry juice helps enhance fruit or veggies alike
) and watch your children eat raw foods with gusto. *
Make or buy a special apron for your child
— Nothing "cues" a child more easily than donning a special apron. You can even involve your child in making the apron, if sewing is your thing: Get him or her to choose the color, the fabric, the trim. Make a mini-BBQ apron, if your child is male. *
Create a routine
— Create a special time during the week for together-time food planning — and prep. * Make your own "take out" food — There are plenty of sites on the internet to find recipes for your child's favorite fast foods: Look these up with your child. (
One added advantage to creating it yourself — you can substitute lower-fat / healthier ingredients.
)
==> We had fun making our own "Wendy's Frosties" right at home this week for Labor Day.
*
Prepare a picnic
— Even if you go out to the deck to eat it. Remember to include the "special" touches such as a cheerfully-flowered or checkered plastic tablecloth (
you can get these at any dollar store
); or little paper umbrellas for your drinks or fruit salad). Planning involves allowing your child to think up items like paper plates or pick that flowered tablecloth.
***For more kid-friendly food ideas, download my FREE Ebook, "30 Easy Kids Recipes".***
Ways to Turn Daily Cooking Into Educational Lessons for Kids:
If you're thinking of ways to turn daily cooking into educational lessons for your children,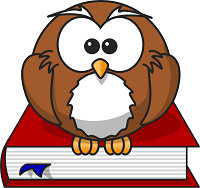 you don't have to look far — the educational aspect is practically built in. You also have the opportunity to teach your children about nutrition and healthy eating, in a natural, fun way.
Let's take a look at what's involved and what you're really teaching them…
* Mathematics
— Addition and subtraction are a natural part of cooking, especially when you double or half recipes to fit the number of people you're planning to serve. Cooking also involves working with measurement systems — for example, a child will quickly learn how to convert ounces to milliliters if you have measuring cups and spoons in your cupboards and drawers displaying both systems.
* Reading
— Accuracy is essential in cooking so reading extra-carefully through the recipes helps ensure success. There are some delightful cookbooks for younger children designed to assist them with reading, simplifying processes and ingredients and prompting them with imagination-stimulating pictures.
* Science
— We've already mentioned teaching children conversion between the U.S. and metric measurement systems through cooking, but there's more to science and cooking than that. You can teach them about food safety (
bacteria, washing and storage
.) And chemical reactions between ingredients can not only instruct, but entertain kids. (
Try foods that suddenly fizz or change color with the addition of a simple ingredient.
)
* History
— One excellent way to stay in touch with your roots lies in teaching children traditional recipes; either those handed down in your family, or from your ethnic heritage. As you prepare the recipes, for example, you can reminisce about grandparents or great-grandparents and their challenges or daily lives in another country (and another world). You can teach social history lessons by talking about differing expectations or rules in "the old days" as you prepare the food. You can also make ancient history seem immediate and alive by talking, for example, about honey found in the tombs of Egyptian pharaohs as you are actually spooning honey into a recipe.
* Time Management
— Through cooking, children learn basic time management and multi-tasking skills. They learn to organize ingredients in such a way that everything flows smoothly, and this magical flow can feel rewarding in itself (and become a way of thinking).
* Creativity
— There is nothing more creative than putting together a meal and making it fun, nutritious and visually appealing. Giving children a choice of garnishes or ingredients can really stimulate their creativity; as can the kinesthetic "touch" element of cooking itself. Playing with ingredients or decorating a cake becomes an art lesson as you explore color and texture together. And you can make play dough or bath bombs from recipes, rather than just food. (
Encourage your children to try unusual combinations of ingredients, with the emphasis not on success but on curiosity and exploration.
) In short, cooking sets children up for success in a natural, fun way; building confidence; teaching practical lessons; endowing important life skills — and immediate rewards.

Product Review: Lunchskins

Tired of spending a fortune on disposable sandwich and snack bags? It's not only expensive; each plastic sandwich bag ends up in landfills. They take decades to degrade and just aren't good for our environment. Each day more than 20 million single-use plastic sandwich bags end up in U.S. landfills. This year you can send your children to school with reusable sandwich and snack bags.

Lunch Skins are reusable sandwich bags. They come in fun colors and patterns so boys and girls of all ages will feel confident at the school lunch table. They're sold in sets of three. Each set contains two sandwich bags and one snack bag.

The bags are dishwasher safe and easy to clean. So easy that your children can clean them without your help! And they're safe to use. They're moisture-proof, lead-free, bpa-free, and phthalate-free. You can pack your children's lunches and feel confident that they're safe. Each bag is hand sewn and has a hook and loop velcro closure.

If you use three disposable bags a day, at twenty cents a day, you're spending about sixty cents each day or more than $200 a year. LunchSkins currently cost $25. Even if you buy 5 complete sets or 15 bags, you're saving more than $75 annually. It's a huge savings and a great way to reduce your families footprint.
]]>

<![CDATA[