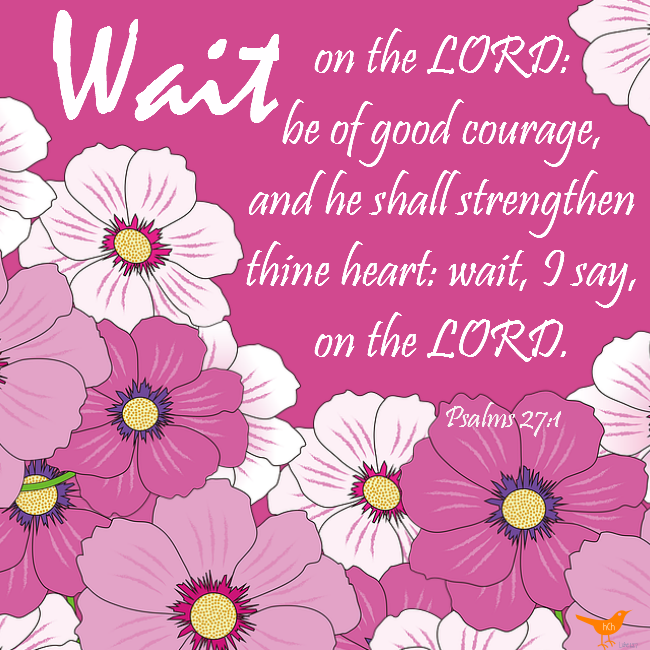 Wait:  verb
– to stay in a place until an expected event happens, until someone arrives, until it is your turn to do something, etc.
– to not do something until something else happens
– to remain in a state in which you expect or hope that something will happen soon
*Source: http://www.merriam-webster.com/dictionary/wait
Waiting in line at the grocery store has never been on my list of favorite things to do .  When I'm in hurry to get somewhere, sitting at a red light is a little exhausting on my patience.  When there's a long line for the bathroom, and I really need to go, I'm practically on the borderline of losing my composure.  What is it that you HATE waiting on?
Although we may hate waiting, there are times when waiting is a must.   Have you ever mistakenly taken a cake out of the oven too early and then sliced into a gooey mess in the middle?  Without waiting for the correct baking time, your cakes, your cookies, your perfect pie will not be so perfect.  It will not be the finished, tasty treat it was meant to be… it's not complete without the proper length of baking time.
God's Word says we are to wait…
Wait on the LORD: be of good courage, and he shall strengthen thine heart: wait, I say, on the LORD. 
Psalms 27:1
Waiting and remaining still when all the doors are currently closed takes a lot of courage and patience.  We're to be of good courage and let God strengthen our heart, but notice in order to let God do His part, we must first wait.
Waiting can take practice.  If we find ourselves getting impatient or trying to make plans without God's direction, we often find ourselves more frustrated.  We work our minds to exhaustion on all the "what ifs."   We wear ourselves tirelessly trying to work out all the difficulties and concerns of life.
Much of the time when we refuse to wait, we end up with a messy, gooey situation….just like the cake that's been taken out of the oven too early.  Waiting on the Lord yields the best results. It produces the BEST results every single time because God's timing is always PERFECT.
Want a better cake in your life? Want to avoid making your own big, gooey mess? Then wait on the Lord and also remember this Bible verse…
O taste and see that the LORD is good: blessed is the man that trusteth in him. 

– Psalms 34:8



God bless you and your family,