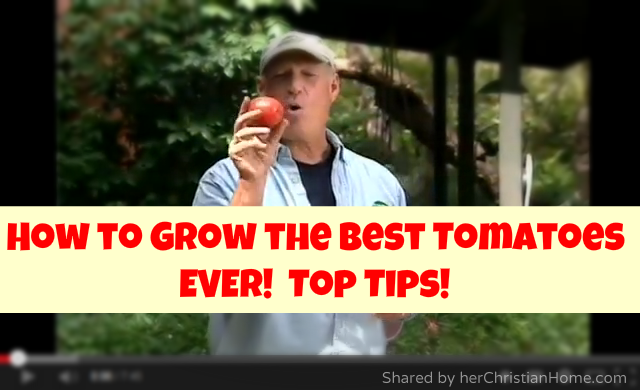 I've planted several tomato plants this year and so far they're off to a good start.
Here's a video on growing tomatoes that I found this morning which shares excellent tips for producing the best tomatoes ever!
***(Update Note:  I've had to replace the original video since it was taken down from YouTube — So I'm replacing it with a different one.)
*Tips from the previous video:

Remember, tomatoes are heavy feeders and heavy drinkers

(Disclaimer: My Amazon referral links have been used in this post.)

*FYI: Product mentioned in the video above: Pure Protein Dry Organic Fertilizer, 1 Pound

100 pounds of compost to spread over garden area.
Fertilizer Recipe:
_ one pound kelp meal
_ one pound cottonseed meal
_ one pound fish meal
_ two pounds bone meal
Initial planting:
Each plant add a cup of calcium – Agricultural Gypsum – right into the soil and plant on top of it.
Add tomato cages
Tips to remember:
– Water one day a week very deeply and don't deviate as much as possible from that schedule.
– As you water do your best not to splash any of that water onto the leaves (tomatoes are prone toward fungal disorders).
– Rid area of tomato hornworms. (Make sure to watch video for tips on this).